Sponsored
8 Queer YA Fantasy Titles Released in 2019 You Should Read
This collection of 2019 queer YA fantasy is sponsored by JIMMY Patterson Books.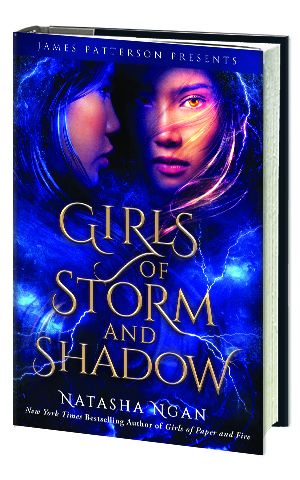 In this mesmerizing sequel to the New York Times bestselling Girls of Paper and Fire, Lei and Wren have escaped their oppressive lives in the Hidden Palace, but soon learn that freedom comes with a terrible cost. Lei is known as the commoner who managed to do what no one else could. But slaying the cruel Demon King wasn't the end of the plan—it's just the beginning. Will Lei succeed in her quest to overthrow the monarchy and protect her love for Wren, or will she fall victim to the sinister magic that seeks to destroy her?
---
Do you love adventure, great world-building, and a little bit of romance here and there? Well, then you came to the right post. Here you will find some of the best, in my opinion, queer YA fantasy of 2019.
By no means is this a comprehensive list or does it even scratch the surface of the great books in the genre released this year. However, I hope this is a good place to find more 2019 titles for your YA fantasy TBR. From witches to phoenixes and monsters from other dimensions, this shortlist is full of excitement and beautiful representations of queer characters and relationships.
In these titles, you will find heroes of every kind. They sometimes need to overcome very real prejudices, but in other instances, they are just having some really magical problems. And that's what you came here for, magic! So let me just give you some recommendations on where to start or continue your 2019 queer YA TBR.
Out of Salem by Hal Schrieve
Z woke up after the accident. No one knows why or who did this to them, but Z should be dead just like all the rest of their family. At least that would be the case if a necromantic spell was not put on them before the accident. Now, they are undead. Considered a monster and a threat to society, and without their former witch powers no less. As their body slowly decays, Z must find out how to not lose themselves and who did this to them, with the help of a new friend Aysel. Together they must overcome a world that considers them nothing but dangerous monsters.
Pet by Akwaeke Amezi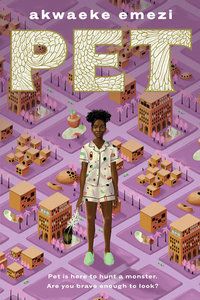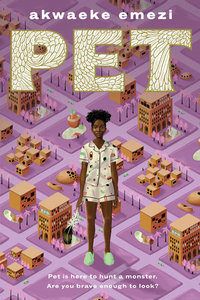 Jam lives in Lucille, a town that has been entirely rid of monsters. Everywhere is safe now, since the end of the revolution when the angels rose to power. She lives an ordinary teenage life with her family and best friend until the day the monsters came back. Jam accidentally opened a portal in her home. Now she must go on a hunt for a monster that is hiding amongst the ones she loves the most. She must now rely only on her eyes to find the danger that lurks in plain sight.
Wilder Girls by Rory Power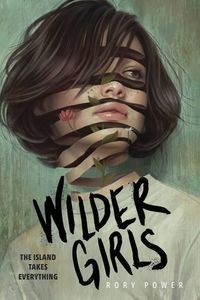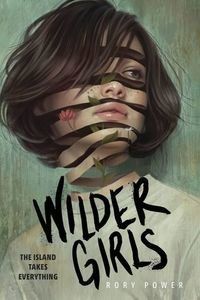 It seems like years since the Tox took over Raxter Island. All communications have been cut, and every day the Navy withdraws further support to the survivors. The Tox does not give you anything. It only takes. It took Hetti's eye; her friend's arm, which is now scaly with huge claws; and another friend's spine, which grew a copy of itself overnight. There used to be so many girls on the island before the Tox. Now, most of them are gone along with the adults, and the remaining girls must survive on their own.
We Set The Dark on Fire by Tehlor Kay Mejia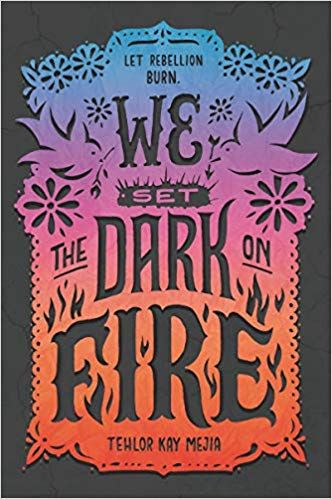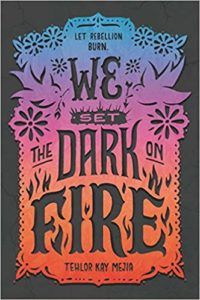 Daniela Vargas is one of the top students at The Medio School for Girls, a school dedicated to preparing well-bred young women for luxurious lives defined by their husbands. After graduation, Daniela will become a "Primera," one of two wives of a young, powerful politician. If she plays her cards right, Daniela might even become the most powerful woman in all of Medio. The only problem is Daniela has been lying about who she is all this time. On graduation night, she must decide: will she risk the privileged life her parents fought to get her for the freedom of her world and forbidden love?
The Lost Coast by Amy Rose Capetta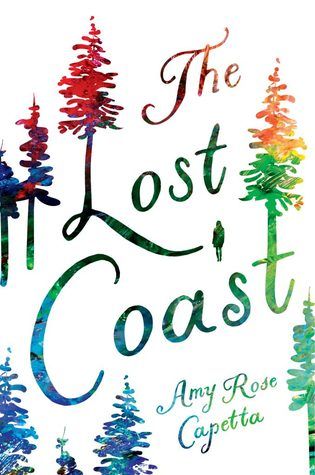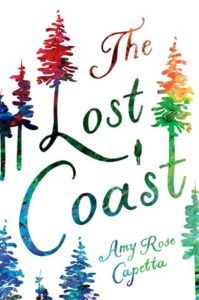 Danny did not know what called to her when she chose Tempest, California, as her next home. She just knew something called to her. Danny could never seem to stay in one place, be with only one girl, or just simply fit in. Until she met the Grays. Now she finds herself amongst people who use words like magic, witch, and queer like they are ordinary. Danny had never met people like this. California called to her, but something has changed on the Lost Coast, and now magic might mean more than acceptance, it has become the difference between life or death.
The Wise and The Wicked by Rebecca Podos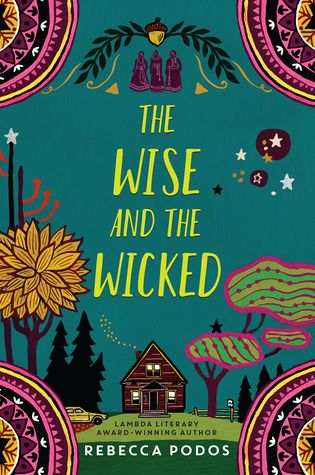 The Chernyavsky women held great magical powers for centuries, until they were forced to leave Russia for America. Now Ruby, the youngest of her generation, who never thought of these stories as more than simple folktales, must face her powers. Something has awakened and fate has set its plan in motion. Ruby must now regain her family's strength and fight what's to come: the inevitable moment of her death.
Crown of Feathers by Nicki Pau Preto
Once the empire was united, ruled by fierce warrior queens. Until a fight between the two royal sisters changed everything. Veronyka has been an orphan since war broke out 16 years ago. All this time she had only one dream: joining the ranks of the mighty Phoenix Ridders, brave soldiers who built and once ruled the empire. After a terrible betrayal from her sister, Veronyka sets off, disguising herself as a boy to enter the Riders' ranks. As the new empire seeks to destroy the Phoenix Riders, Veronyka must protect her secret to protect her world and her life.
The Black Veins by Aisha Monet
Blythe spends most of her days as a barista in her family's coffee shop, but it's just not that simple. Blythe is one of the seven guardians, magicians with the powers to end the world as we know it with just as simple snap of her fingers. She was chosen at birth to support a government that neither she nor her family is a part of anymore. Now, when a war between two magical governments is starting to heat up and Blythe's family has been taken, she will have to walk right into harm's way. With her powers not fully developed, she must cross the U.S. and find the 6 other guardians, if she wants to save her family and her world.