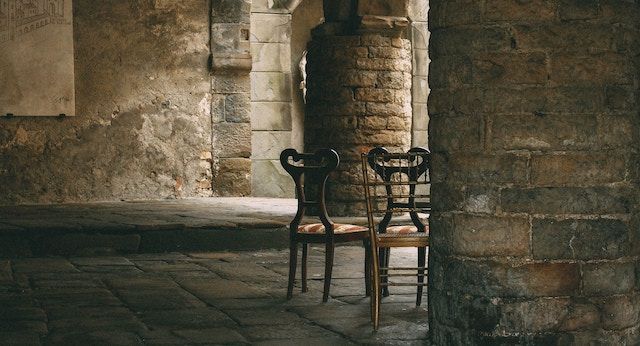 This content contains affiliate links. When you buy through these links, we may earn an affiliate commission.
Queer women have always been here. Sometimes you just want some fictional proof in a happily ever after for some lady loving ladies in the past, you know? Here are six historical romances with queer women that you are guaranteed to love.
Lucy is heartbroken over her ex's wedding. The Countess of Moth, Catherine St. Day, wants to find someone to translate her late husband's French text of astronomy. When Lucy finds Catherine's letter seeking a translator, she shows up at the Countess's London home, begging for the job. As Catherine allows Lucy to stay at her home and do the work, the last thing either woman expects is to fall in love with the other. Can they both overcome their past wounds to build a future together? This is a rare f/f Regency romance published by a mainstream publisher!
This novella set in the American Revolution features two Black queer women. The first is Mercy, a woman who has been hurt so badly by an ex-girlfriend in the past that she's given up on love, hope, and poetry, even though she's a poet. Enter Andromeda: a flirtatious, stunning woman who enters the house where Mercy works as a maid to be Eliza Hamilton's dressmaker. As Andromeda's worldview rubs off on the cynical Mercy, the two women find themselves falling in love. But is love enough, given the world they live in?
This choose-your-path historical romance novel offers many different paths for you, the "plucky but penniless heroine" trying to find love in the 19th century. One option is witty banter with a Darcy-esque aristocrat. Another is do-gooding with a rogue Scotsman. And a third is pirate adventures in Egypt with your lesbian lover, aka "traveling companion." All the plot lines are creative and side-splittingly funny. In this affectionate parody of historical romances, it's a real treat to have a fleshed-out queer option to go alongside the usual heterosexual nonsense.
Here's your bisexual representation in a 19th century m/f romance! Lady Camilla has been passed around from family to family as the legacy of her father's treason has ruined her chances in life. So when she finds herself in compromising circumstances with Adrian—a man she barely knows—and then he's forced to marry her at gunpoint, she tries to make the best of a bad situation. Any kind of marriage in her mind is an opportunity for stability. Unfortunately, Adrian is trying valiantly to get his uncle to annul the marriage. Annulment, of course, is only possible if he doesn't consummate it. Camilla is attempting just as valiantly to seduce her husband.
Have you ever wished for an Edwardian murder mystery story that also featured a lesbian romance? Proper English is the book for you! At a shooting party taking place at a remote country house, Patricia is having trouble not focusing all her attention on the Earl's heir's fiancée, Fenella. Fenella should really be off limits. But this becomes the least of Pat's problems when a dead body shows up. There's also emerging secrets, betrayals, affairs, and blackmail, of course. Pat and Fen will have to put their heads together to solve the murder…and their growing attraction to one another.
Molly is a lady's maid and a recovering thief, cheat, and other manner of petty criminality. But she is very tempted to break the rules again when she meets Alice, her employer's "prim and proper" companion. Alice, for her part, is undeniably attracted to Molly. She's also obsessed with discovering all her secrets. Alice, however, would rather blend into the background, despite being drawn to Molly's vivaciousness. But when a piece of Alice's past comes back to haunt her, Alice is forced to take charge of her life, with the help of Molly and her mischief making skills.
Bonus: for more queer women representation in historical romance by Cat Sebastian, you should also check out A Duke in Disguise. It's a m/f romance starring a bisexual heroine.
---
Want more queer women in historical romance or other historical fiction? Check out 8 Amazing Historical Fiction Books with Lesbian and Bisexual Women and 28 Fabulous Works of Queer Historical Fiction. And let me know if you have any other favorite historical romances with queer women characters!