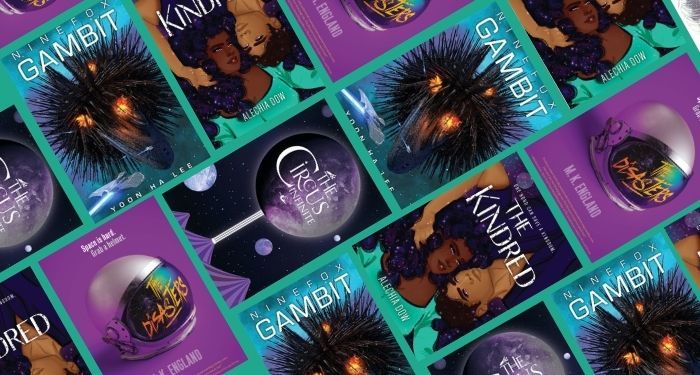 LGBTQ
8 of the Best Queer Space Opera Books
This content contains affiliate links. When you buy through these links, we may earn an affiliate commission.
It's impossible to name a sci-fi sub-genre that's more pure fun than the space opera. If they feel larger than life, it can only be chalked up to the intergalactic stakes and characters that are (insert groan here) truly out of this world. They're action-packed, they're melodramatic in the best way possible, and they're perfect for when you want to immerse yourself in a book.
Best of all, we've seen more space operas centering queer characters published in recent years than before. I've rounded up eight of the best space opera novels written by and about LGBTQ people. These epic reads are packed with adventure and, best of all, incredibly queer. To help you find books that fit what you're looking for, I've organized this list into two sections for adult and YA books.
Looking for more queer speculative fiction? After you read through these top space opera reads, check out this list of the 15 best queer sci-fi novels. Or, if you're needing a mood boost, take a look at these 10 best hopeful queer sci-fi and fantasy novels. Plus, if you're ready for a deep dive into the sub-genre, this round-up of the 25 best space opera novels (with adult and YA picks) is an excellent place to start.
Adult Queer Space Opera Books
Queer YA Space Opera Books
---
For even more mind-blowing speculative fiction, check out these 20 must-read science fantasy novels.