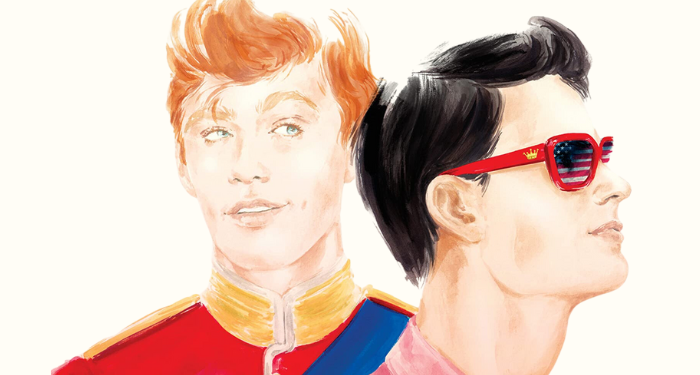 LGBTQ
Queer Royal Romance for Fans of Red, White, and Royal Blue
This content contains affiliate links. When you buy through these links, we may earn an affiliate commission.
Attention all royal romance book lovers: we've got books just like Red, White, and Royal Blue for you! All the secret pining, royal angst, and witty banter that made you fall for McQuiston's breakout can be found in these pages. Trust me when I say you're going to fall for these queer royal romance books just as hard as Henry and Alex did into the royal wedding cake. There are princes, princesses, and even a duke and duchess or two. But more importantly, there are secret romances, fake relationships, and all the socio-political intrigue that comes from dating a royal.
For those of you who have been eagerly anticipating the movie adaptation and hoping it lives up to expectations — I see you. And for those of you now feeling conflicted because of the WGA and SAG-AFTRA strikes — I see you, too. Current guidelines aren't asking for a boycott so you're not helping anyone (writers, actors, or crew) by not watching the movie. But you can support them by donating to the Entertainment Community Fund while the studios continue to refuse to pay creatives a fair wage.
Red, White, and Royal Blue is a book first and foremost, so whatever way you're feeling about the movie, let's get back to talking books. Because these royal romances are sure to delight.
They're not all queer, but we have recs for even more royal romances:
Romance Books Like Red, White and Royal Blue
15 of the Best Royal Romance Books