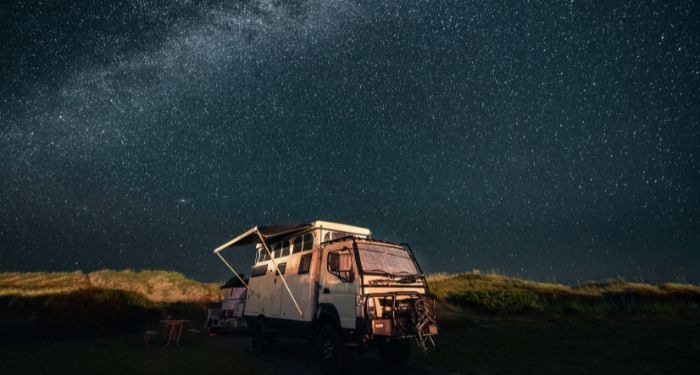 LGBTQ
Queer Road Trip Novels to Get You Craving a Vacay
I love road trips, especially with my family all crammed into one car. I love stopping at gas stations and loading up on way too much candy and soda. I hate driving, but I love sitting in the passenger seat, making road trip playlists full of classics and musicals for everyone to sing along to. I love staring out the window for hours at a time, watching the scenery pass. The typical diners, the little roadside stands, the plastic dinosaur or largest ball of yarn or the other passing "attractions" we never stop at but always say, one day, we will.
I suppose you won't be surprised to hear I also happen to love road trip novels. The close proximity, the dealing-with-the-inevitable flat tire or spilled drink. The hours that stretch from surface level conversation to having to go deeper because there simply isn't anything else left to do. The only-one-bed panic and awkwardness and subsequent closeness afterwards. Monotony, to me, is how love grows. Spending hours and hours and hours together, talking about anything, looking in the same direction. Pointing at the cows, counting yellow cars, trying to spot a license plate starting with the letter Z.
If you, like me, love a good road trip novel, look no further. Here are nine queer road trip books to make you want to go on a winter vacation!
---
In the mood for more road trip shenanigans? Check out these 9 feel-good road trip books or these thirty favorite road trip novels!