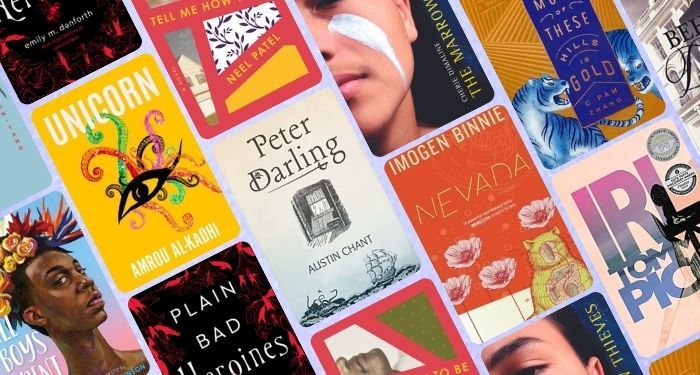 LGBTQ
Queer Harder: 12 Favorites From Past Challenges
This content contains affiliate links. When you buy through these links, we may earn an affiliate commission.
Read Harder is what brought me to Book Riot. I can't remember now where I first heard about it. But sometime during the winter of 2017, I stumbled across the challenge online, and, because I am who I am, decided to complete not only the 2017 challenge, but the previous two challenges as well. Eight months later, I was writing for Book Riot, and had just had the best reading year of my life.
I'm a lifelong reader, but I never dreamed I'd be immersed in the book world the way I am now. I've grown so much as a reader over the past five years, and I'm a happier person because of it. I'll always have a particular fondness for the Read Harder challenge, not only because of all the amazing books I've read because of it, but because of the bookish community it led me to.
I haven't actually completed Read Harder since 2019, and I honestly think that's an indication that the challenge is working. It got me reading comics. I started reading more nonfiction, more small press books, more books from different genres and written by authors from different countries. I read more eclectically now than I ever have before. I seek out new and challenging books as a matter of course. I also read more fluffy and comforting books than I used to. Read Harder has given me so many kinds of permission. I might not finish every task each year, but the spirit of the challenge has taken hold, and become my guiding principle.
In celebration of Read Harder's eighth year, I've rounded up some of my favorite queer books that I might not have picked up otherwise. Looking back through my reading spreadsheets, I was amazed by just how many books I've read thanks to the challenge — it was hard to narrow it down! I've selected books that reflect what Read Harder has meant to me as a reader. These are books that have surprised me and stretched me. Some of them have become beloved favorites. Some of them of have challenged me. Many of them introduced me to new genres and authors I now love. All of them have enriched my reading life in immeasurable ways, and I am forever grateful.
---
Looking for more inspiration? You can browse through our Read Harder archives for lots of great recs for books from past challenges. And if it's more reading challenges you're after, check out these 52 weekly challenges to try, and this list of 50 DIY reading challenges for every kind of reader.