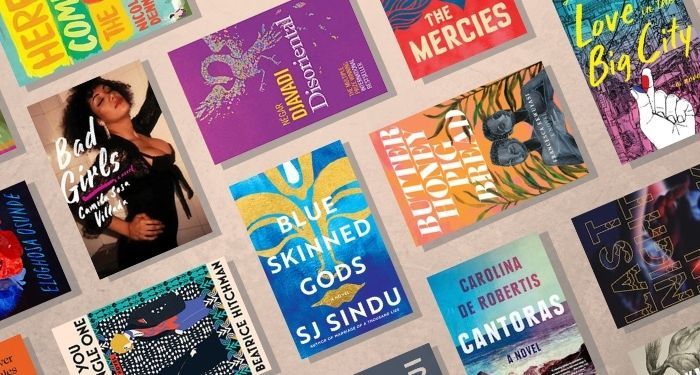 Fiction
20 Must-Read Queer Novels Set Outside the U.S., UK and Canada
This content contains affiliate links. When you buy through these links, we may earn an affiliate commission.
In my quest to read all the queer books — yes, I know it's impossible, but isn't that fact itself glorious? — I've sought out novels in all genres, about all kinds of people, set in all kinds of places. I live in the United States and I only read in English, so it is easy to get caught up in all the great queer lit coming out of the biggest English-speaking countries: the U.S., the UK, Canada, Ireland. So, over the past year or so, I've been actively seeking out queer books set in other places. Queer people exist in every country on earth, and I am eager for all of their stories. It is a joy and a privilege to read queer stories from all over the world, to see myself reflected in the experiences of people in India and Iceland, and to witness queer experiences and identities that are nothing like mine.
These 20 books are set in countries as far away from each other as Greenland and Argentina, Uruguay and Cameroon. Some of them are written in English; others are translated from a variety of languages. I've tried to include books from as many countries as possible, but you'll notice that some countries are more represented than others. Many of the African books are set in Nigeria and many of the South American books are set in Argentina. Publishing still has a long way to go when it comes to translating (and straight-up publishing) queer books from certain countries and regions of the world. That said, this list contains queer books set in 15 different countries — and it's only the beginning! There are so many more queer books from all over the world that I didn't have space for. These stories, for me, have been a gateway of exploration into so many world literatures. I hope they'll be a gateway for you, too.
Asia
South America, Central America, & The Caribbean
Africa
Europe
Australia & New Zealand
---
Looking for more queer books set outside the U.S.? Check out this fabulous list of must-read queer books in translation!