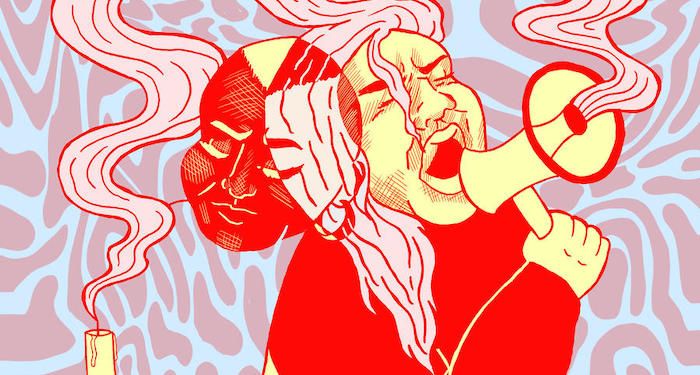 This content contains affiliate links. When you buy through these links, we may earn an affiliate commission.
One of the things I enjoy most about comics is the sheer range of stories they can tell. I love a graphic novel, and I love a graphic memoir. But sequential art is so much more than that! Visual storytelling is a wonderful way to explore complicated subjects. It's a great tool for teaching history. It's a fantastic way to learn about the world and to familiarize yourself with new topics, people, and ideas. Picking up a massive history tome or a dense biography or an academic text can be daunting, even if you're interested in the subject matter. But picking up a nonfiction comic isn't quite as scary.
These ten queer nonfiction comics cover a range of subjects, styles, and genres. Looking to learn more about queer history? There's a comic for that! Interested in a comics anthology that explores one particular subject in depth, from a variety of perspectives? Got that. Looking for a memoir that's not just a memoir, but also touches on history and philosophy? Check. Have you always been curious about queer theory but been too intimated to pick up a book about it? Never fear: comics to the rescue!
These books have taught me so much about queer life and queer history. They also serve as wonderful jumping-off points. So often, nonfiction comics function like doors in my reading life. I pick up a comic about something I never would have picked up a non-comic about, and suddenly I'm fascinated, and find myself reading all sorts of other wonderful books I didn't know I needed. Consider yourself warned.
---
Looking for more queer nonfiction comics? Check out these 9 sapphic graphic memoirs! And if it's nonfiction comics in general you're after, why not check out these excellent graphic memoirs, or these fantastic nonfiction YA comics?