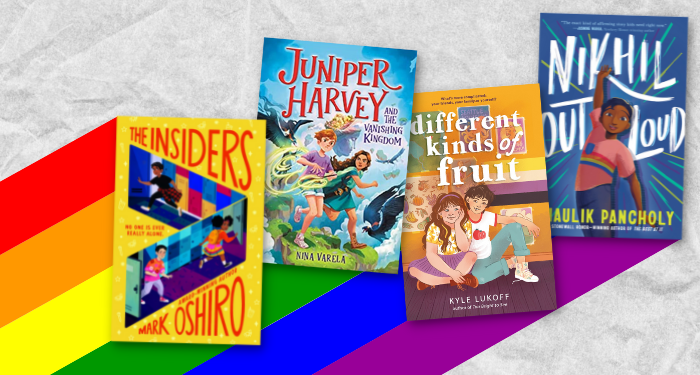 Children's
9 Great New Queer Middle Grade Books (+3 To Preorder for 2023!)
This content contains affiliate links. When you buy through these links, we may earn an affiliate commission.
This year has been a good year for queer middle grade books. I know I say this all the time, but I am so happy to live in a time where there are more than enough books to populate queer children's book lists. I grew up without access to queer literature, thus, I'm proud that today's young readers don't have to face that issue.
This year has included some big name releases. For example, we got the (re)release of Melissa by Alex Gino. Formerly titled George, this classic queer middle grade book is a triumph, as the title now reflects who the main character truly is. Gino had long lamented their inadvertent deadnaming of their title character, so it's wonderful they've had the opportunity to make it right.
That's the gift of offering queer representation in children's literature. It allows kids to see themselves reflected in literature as they're in crucial stages of identity development. During their tweens, many children feel awkward and isolated, especially if they are navigating questions about their gender identity or sexuality. Books like the ones on this list remind them that they are not alone and their identities are valid and valued.
Read on for some of the best queer middle grade books of 2022 and a few to eagerly anticipate in 2023!
For more queer children's lit recommendations, consider the following Book Riot gems: