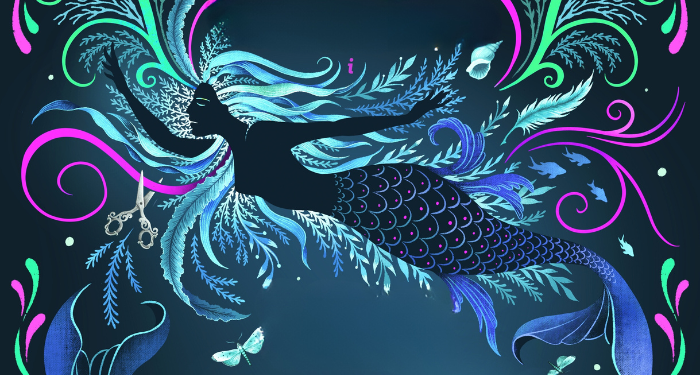 LGBTQ
Drown Your Worries With These 13 Queer Mermaid Books
This content contains affiliate links. When you buy through these links, we may earn an affiliate commission.
There's just something inherently queer about mermaids, isn't there? Hans Christian Anderson's original tale certainly set a precedent, but the fact that so many mermaid stories involve pining for a life — and a relationship — that go against the norm also plays a role. Mermaids have long resonated with the trans community, and the fairy tale-esque nature of underwater creatures makes anything seem possible. Not to mention (going back to Anderson's The Little Mermaid) that the idea that one has to change themself for a chance at love or acceptance is a fear that, historically and presently, the LGBTQ community is very familiar with. So it just makes sense, really, to have queer mermaid books. Whether subtextual, as in The Little Mermaid, or completely overt and out, in the case of these 13 queer mermaid books, mermaids are simply queer icons.
Yep, I'm claiming them right alongside vampires and Babadooks and rainbows.
In these 13 queer mermaid books, representation and relationships of all kinds are at the fore. From people of all genders longing to be mermaids to mermaids longing to be human — not to mention girls longing for girls and boys longing for boys — mermaids and queerness are central. So, go on and venture into the world of queer mermaid books and never look back.
---