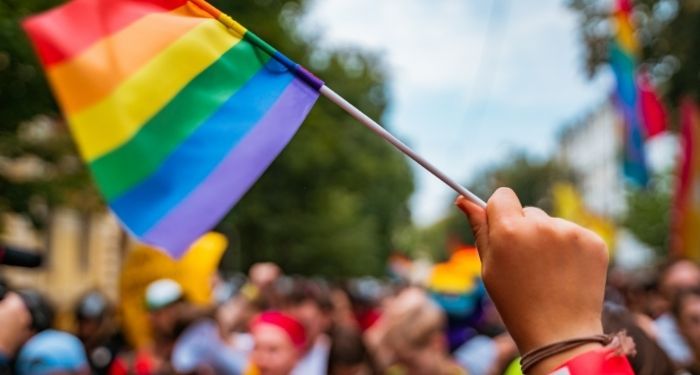 This content contains affiliate links. When you buy through these links, we may earn an affiliate commission.
There's a sentiment that I see travel around the internet quite a bit whenever something terrible happens to an area that is historically a conservative area, places that typically lean red when it comes to elections. These areas get hit by winter storms that they historically don't get that takes out their electrical grid, or they receive torrential rainfall that leads to heavy flooding and people getting displaced from their homes (at the very least), their politicians turning their backs on the people, doing nothing to help, and the same phrases get trotted out by people who live in bluer areas: "This is what you get for voting Republican," or "at least it's happening to racists," or "No sympathy for the hillbillies." It's basically any iteration of "they had it coming" that you can deem applicable to the situation. All ignoring the fact that 1) plenty of those people didn't vote for the politicians currently in charge of them as our voting system is deeply broken, and 2) people don't deserve to lose access to basic human rights because you don't think they're a good person, marginalized people still live in those areas. Hi, I'm one of them. I'm a queer individual living in a deeply red area of Georgia, in the foothills of Appalachia. We don't necessarily want to leave either. These areas are our homes and have always been so. Why should we have to give up our homes?
October is queer history month, and in a time where queer books are being banned left and right simply for being about queer people, queer stories are more important than ever. Just like Black people and Latine individuals, queer people have always lived in conservative areas. Atlanta is historically the equivalent of Mecca for Southern Queers. Country queers carve out a space for ourselves and build a culture much the way city queers do. And here I have the books to prove it. Ten, to be exact, all memoirs or essay collections or historical books about what it's like to grow up queer in areas that may not be the friendliest to us. We're here, we're queer, and lord willing and the crick don't rise, we're here to stay.
---
If you're itching to read more memoirs, I have a list of 8 more queer memoirs, but if you're looking for memoirs of a different sort our memoir tag is full of types from Indigenous memoirs to tell-alls from sex workers.