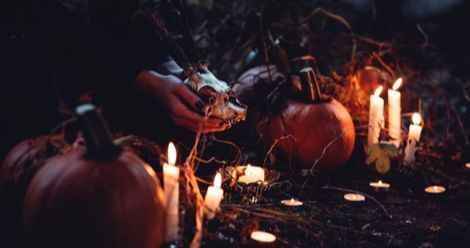 Horror
HallowQueen: A Queer Horror Roundup
This content contains affiliate links. When you buy through these links, we may earn an affiliate commission.
If culture can be determined by looking at the stereotypes, customs, jokes, and memes from within a community then Queer folk really love Halloween, calling it "Gay Christmas" or (my favourite) "HallowQueen." Perhaps it's our love of drag and costume. Perhaps we're drawn to the childishness, reliving as adults the childhoods we lost to being closeted. Or perhaps the queer-coding of villains, coupled with often coming from cultures that sees us as monsters, outsiders, means that we have a more sympathetic feeling towards things that go bump in the night than most. Whatever the reason for our delight in this season, it seems a perfect opportunity to cosy down with some Queer Horror Halloween-friendly reads.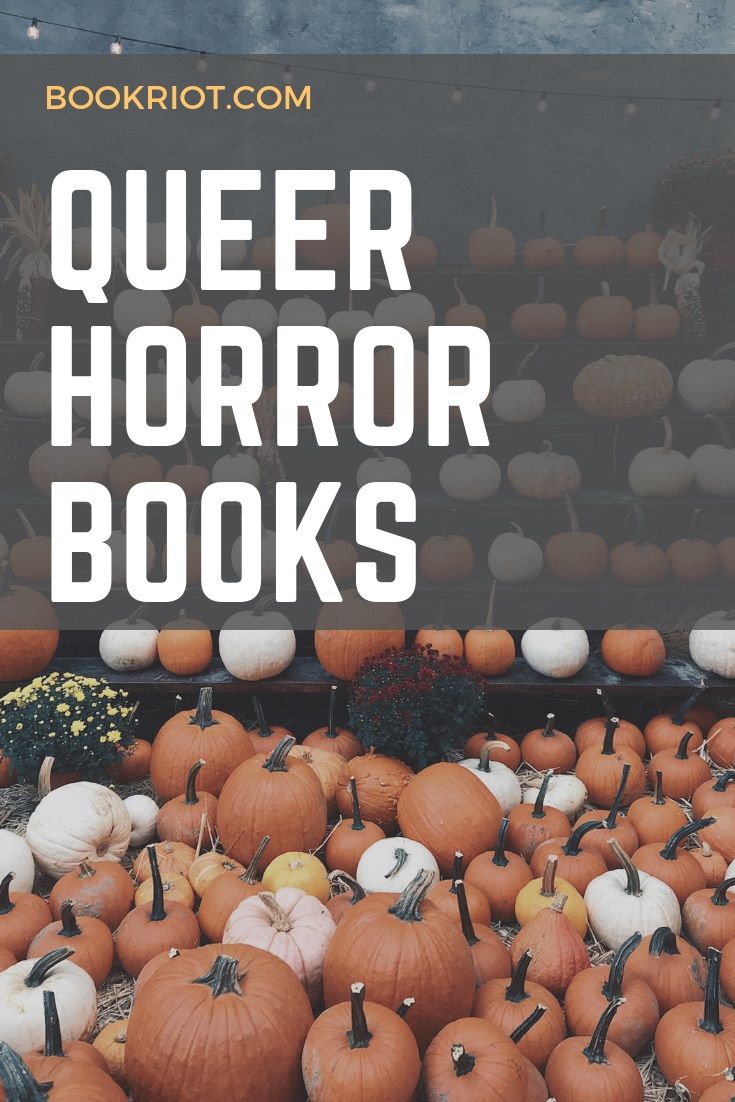 This is a witchy paranormal fantasy tale of a powerful Bruja who hates magic, a Deathday celebration, and a spell that accidentally vanishes her whole family. The Brooklyn Brujas series continues in Bruja Born.
In more witchiness, this is the story of a trans teenager who is secretly a witch and finds herself the middle of a conspiracy. And of her mother who is infamous in the magical community and surrounded by enemies. The Ghetto Goddess series continues in Keeper: A Novel.
Carmilla by Joseph Sheridan Le Fanu
An 1872 vampire novel with lesbian subtext so heavy it's not exactly subtext. Carmilla was an influence on Bram Stoker's Dracula, which has its own fair share of gay subtext. The web-series Carmilla is a fantastic and very queer retelling well worth a Halloween rewatch.
More vampires, this time in a very American tale of escape from slavery, longing and belonging, dangerous adventure, loud laughter, and subtle terror.
This is a startling short story collection that maps the realities of women's lives and the violence visited upon their bodies. These stories smash the boundaries of reality and fantasy, horror and comedy, the earthly and the otherworldly.
Old houses with manuscripts hidden in the walls. Supernatural legends and very real murders. And dreams possessed by an ancient oak tree. This is a classic horror tale in the best possible ways. More queer horror by Kiernan includes The Drowning Girl and Silk
Girls have been disappearing in the deep dark woods for decades. Stolen away by a ravenous monster no one has dared to fight until now. Until these girls, heavy with tragedy, were thrown together.
Adapted from his Children's Stories Made Horrific on The Toast [RIP] these are classic fairy tales updated with psychological terror and feminist mischief. The stories in this collection are sinister and inviting, alien and familiar all at once.
Generations of women inhabit the walls of a vast mysterious house. A House that's taken to maliciously confusing its guests. And Miranda, fiercely mourning the death of her mother, is slowly slipping away.
*Trigger warning for eating disorders.
The lesbian retelling of Macbeth you've been waiting for. Maria and Lily will stop at nothing to ensure their victory. But after harnessing the dark powers long rumoured to haunt the school fatalities and madness ensue. Whilst you're here, William Shakespeare's original Macbeth definitely counts as a queer Halloween read too.
A Victorian lady recovering from a suicide attempt starts visiting prisoners. There she meets an enigmatic spiritualist imprisoned after a seance went terribly wrong, finds herself drawn into the spiritual world, and plots to ensure the spiritualist's freedom, and her own. Other Halloween-worthy [re]reads by Sarah Waters include Fingersmith and [sadly lacking in overt queerness] The Little Stranger.
The peak of Queer Gothic. A young man exchanges his soul for eternal beautiful youth. Decades of extreme unchecked hedonism follow but not without leaving a mark.