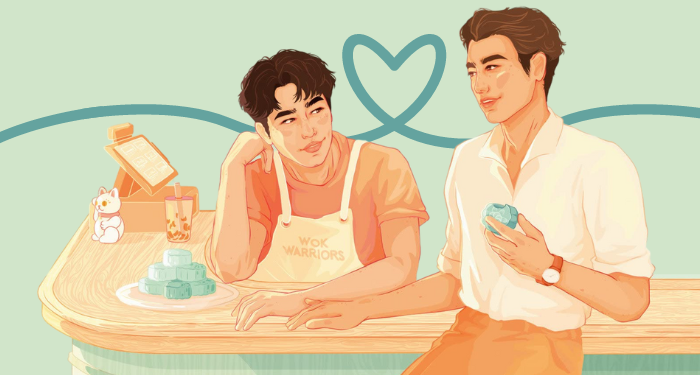 LGBTQ
12 Queer Fake Dating Books To Fall For
This content contains affiliate links. When you buy through these links, we may earn an affiliate commission.
What's even better than fake dating? Real dating. But of course, we all know that's what fake dating always eventually leads to. Ask any theater kid or actor who's ever been enmeshed in a showmance — you can't just pretend to fall in love with someone without at least a little bit of falling in love with them. Try telling that to the couples at the heart of these 12 queer fake dating books, though. They'll never believe you.
I love few things more than some good fake dating fan fiction — fiction, I mean, fake dating fiction — and these 12 books are great examples of all the things this trope does so well. With oblivious romantics and mutual crushes, not to mention forced proximity and some occasional enemy to lovers, fake dating encompasses so many fun elements of romance fiction. Writers love it, readers love it, and from the amount of books continuing to come out, I think it's safe to say publishers love it, as well. They love how much readers love it, anyway. So whether you're a writer, a reader, or simply a romantic daydreamer, take a moment to enjoy the oblivious antics of the fake lovebirds at the heart of these queer fake dating books.
Keep the fake dating fun going with these other fake relationship books:
Romance Novels About Fake Relationships