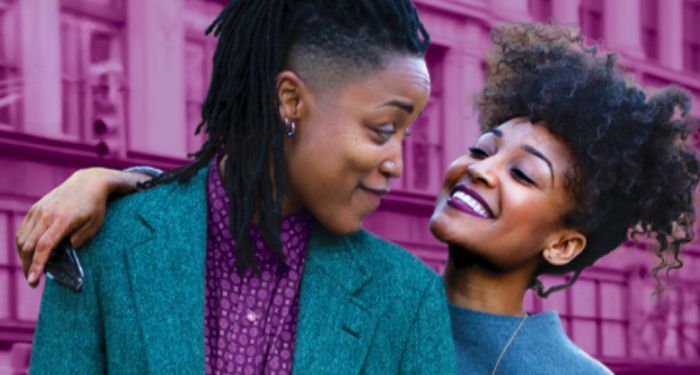 LGBTQ
11 Queer Books Under 250 Pages
This content contains affiliate links. When you buy through these links, we may earn an affiliate commission.
Do you want to read something bite-sized and impossible to put down? If so, may I offer you a list of 11 Queer books under 250 pages to solve your plight? It is wonderful to be able to pick a book up and finish it in a sitting or two. These books do just that and they are queer. What more can you ask for?
With Pride month in full swing, many readers opt to celebrate by adding more queer books to their reading lives. However, June is a busy month full of work, travel, Pride celebrations, and summertime ennui. Sometimes you want something small that you can take on a trip, or something short to read in your downtime. In case you have a busy month or need a short book as a break, this list of queer books under 250 pages is here to help you out. Ideally, it will let you accomplish your queer reading goals and still make it to all the events on your calendar.
So, the books I have to offer you are some of my favorite short queer books listed from shortest to longest. For the mix of queer fantasy, romance, science fiction, and nonfiction books I have also included the page counts for your reference. I have a list filled with queer werewolves, vampires, spies, people sent into fantasy worlds, and much more. As promised, here are the 11 queer books under 250 pages that are perfect for when you need a small queer book to balance out your reading life. Have fun!
The Short Yet Satisfying Queer Books Under 250 Pages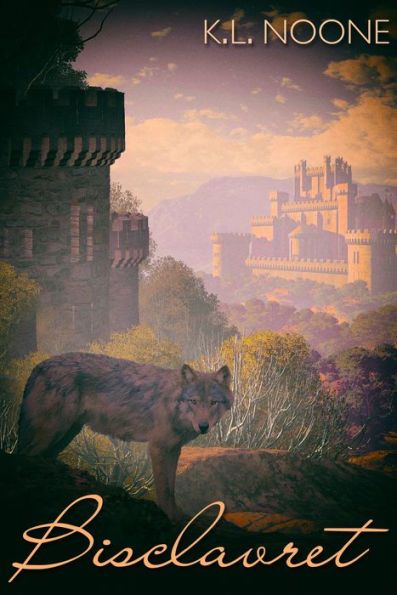 42 Pages
In this medieval fantasy romance, a bookish demisexual king falls for a bisexual werewolf knight. When the knight Bisclavret's wife learns he is cursed to turn into a wolf under the full moon and can only return to his human form when he retrieves his clothing, she steals them, trapping Bislavret in his wolf form. That is until he comes across the King's hunting party, and he recognizes Bisclavret's cleverness under his wolfish exterior. The novella that unfolds is a faithful queer retelling of Marie de France's poem of the same name and it is excellent.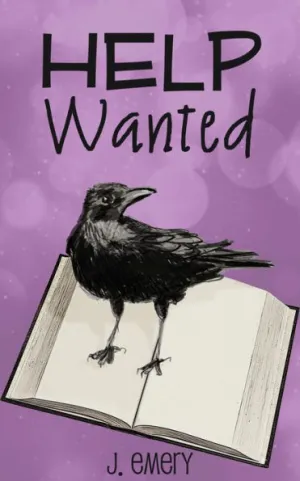 60 Pages
A college student at a magic university finds a job at a local magic supply shop to buy her best friend a birthday present and discovers more about herself than she ever could have imagined. When Em starts work, she meets Phineas, her frustratingly adorable coworker who she can't help but like even as she questions her sexuality and gender. If you are looking for a new adult fantasy romance book with a protagonist questioning their asexuality and nonbinary identity, you have found it.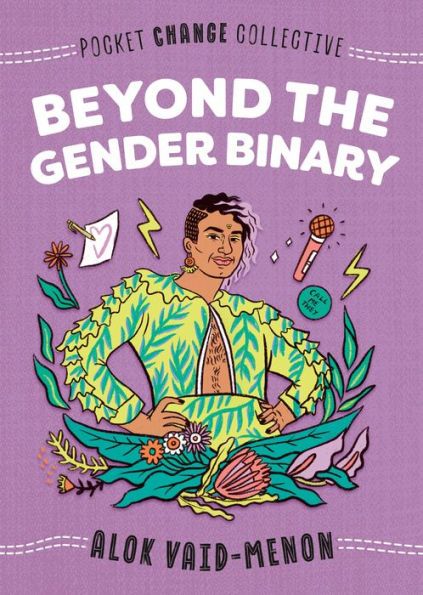 Beyond the Gender Binary by Alok Vaid-Menon, Ashley Lukashevsky (Illustrations)
64 Pages
The gender binary takes center stage in this short book from the Pocket Change Collective series. Gender-nonconforming artist, Alok Vaid-Menon, is known for their work as a poet, comedian, and public speaker. Their introduction to nonbinary and gender-nonconforming issues highlights the problems with traditional Western gender roles and the limitations it puts on everyone who grows up believing in it. The short but insightful read is perfect for people who want to expand their knowledge one bite-sized book at a time.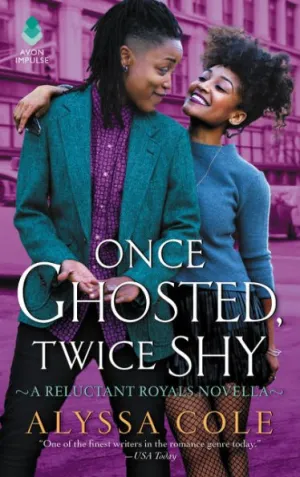 101 Pages
Last year when the prince she works for courted his current wife, Likotsi fell in love. She was swiping on a dating app to find a casual way to spend her time in New York City. Instead, she found Fabiola, the woman who could be the love of her life, but Fabiola broke things off right before Likotsi left the city and she doesn't know why. Fate has something else in store for them when Likotsi and Fabiola meet on the subway long after their mysterious breakup, but can a cute day in the city mend a broken heart? Essentially, this sapphic second chance romance novella is made for fans of NYC.
103 Pages
Princess Thanh remembers her childhood as a hostage in the country of Ephteria well. Even though she now works with her mother's imperial court in Bin Hai, she recalls her first love, Princess Eldris of Ephteria, and the fire that burned the royal palace. But when her diplomatic duties force Thanh to reconnect with the visiting Princess Eldris, she makes it known she wants to rekindle their relationship and expand the Ephterian empire while she is at it. Now Thanh must balance on an emotional and political cliff edge as she attempts to protect her country and her heart. A sapphic romantic fantasy novella set in a pre-colonial Vietnamese-inspired world like this doesn't come around every day.
Content warnings: abusive relationship, racism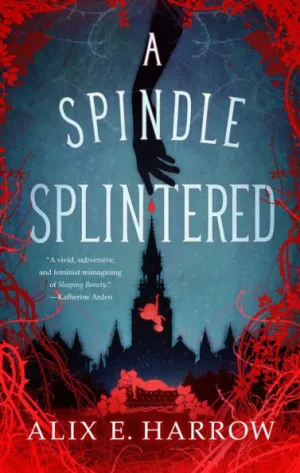 119 Pages
A folklorist with expertise in Sleeping Beauty-variant stories pricks her finger on a spindle on her 21st birthday and finds herself transported into the very stories she studies. Zinnia Gray grew up knowing no one with her rare illness makes it past their 21st birthday. So she was ready to celebrate her last birthday with her best friend Charm. Instead, she pricks her finger on her birthday present, wakes up in a tower in a fantasy land, and now must find a way back, armed with the knowledge of the story and Charm's over-the-phone assistance. This is a sapphic portal fantasy retelling for everyone who believes they can change the story they're given.
165 Pages
During a dangerous and terrifying trek back to Earth from the colony that failed to support human life, acting captain Jacklyn Albright is charged with keeping the remaining people on the starship safe. There are too many problems to count, from lacking enough food onboard to navigating interstellar space travel, but now something is murdering people onboard. Jacklyn and her crew will have to have their wits about them if they want to survive long enough to make it to Earth in this out-of-this-world sapphic space horror novella.
Content warnings: death of a loved one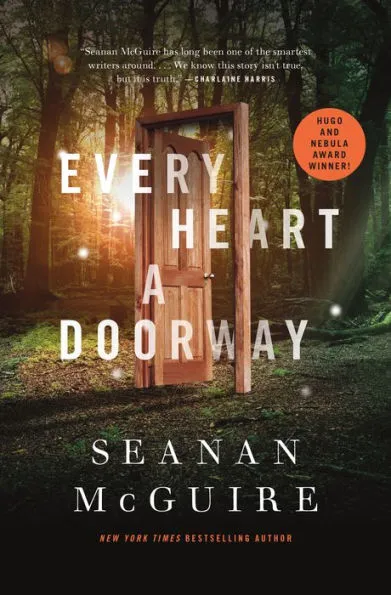 169 Pages
After visiting a magical land as a child, some return to their normal lives forever strange. Eleanor West's Home for Wayward Children is the place young people are sent to when they desperately want to return to that other world. Nancy is an ace teen who returned from the Halls of the Dead stiller and quieter than she had ever been before. When she arrives at Eleanor's front door, she knows how to quietly bide her time until she is called back to the Halls of the Dead. But as her new peers start showing up dead, Nancy realizes she will have to uncover who or what is murdering them if she wants to survive long enough first.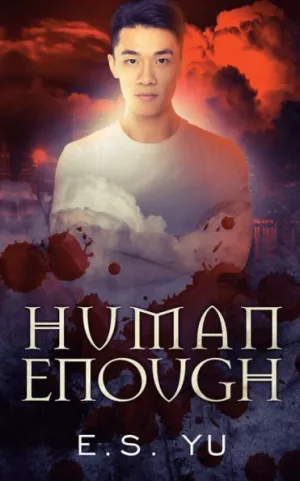 199 Pages
Noah, a Chinese American autistic pansexual vampire hunter, discovers the corruption in the organization he works for after rescuing and falling in love with Jordan, a gray-ace vampire. Told in two timelines, this queer paranormal romance follows Noah and Jordan meeting and escaping from a vampire house, falling in love while cohabitating post-escape and discovering a string of innocent vampire disappearances. After his parents' deaths, Noah believed he was doing the right thing by becoming a vampire hunter, but the paper trail behind the vampire disappearances at work does not add up, and now he will have to do his best to right his employer's wrongs or risk losing Jordan if he fails.
Content warnings: kidnapping, abusive ex-partner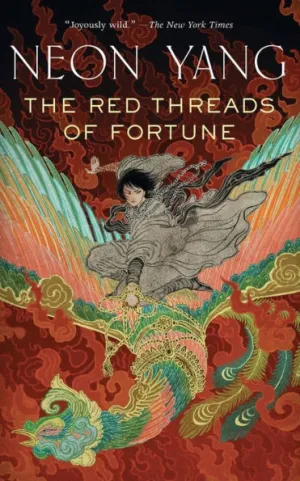 213 Pages
To hunt a giant naga, Sanao Mokoya leaves her old life behind as a legendary prophet, elemental magic user, daughter of the supreme Protector, and mother. After the loss of her daughter, she might as well give up trying to see the future, and she embarks on a dangerous journey instead. Following the naga, Sanao crosses paths with fellow hunter Rider who helps her uncover a magical conspiracy that could destroy the Protectorate if they are not careful. This introduction to the Silkpunk Tensorate Series centers on a grieving polyamorous mother hunting down a dangerous creature and falling for a nonbinary hunter along the way.
Content warnings: loss of a child, PTSD, suicidal ideation, abusive ex-partner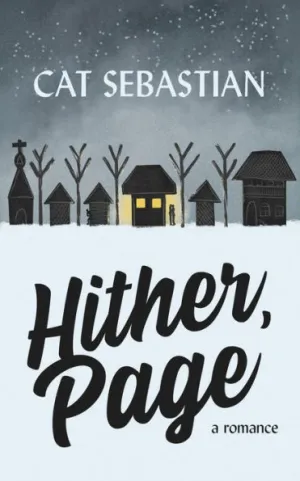 232 Pages
When a British spy is sent to cover up a murder in a sleepy English village, he doesn't expect to find a man like James to distract him from his business. James is just a country doctor who embraces routines grounding some of his PTSD after WWII, but the recent suspicious death in the village disrupts his prior feelings of safety. Now Leo, an attractive stranger supposedly in town on leisure, is getting suspiciously involved in the potential murder, and James doesn't know how to handle his flirtation. Leo and James both may discover there is more to this sleepy postwar English village than either the spy or the doctor could have imagined in this queer historical romance.
Content warning: PTSD