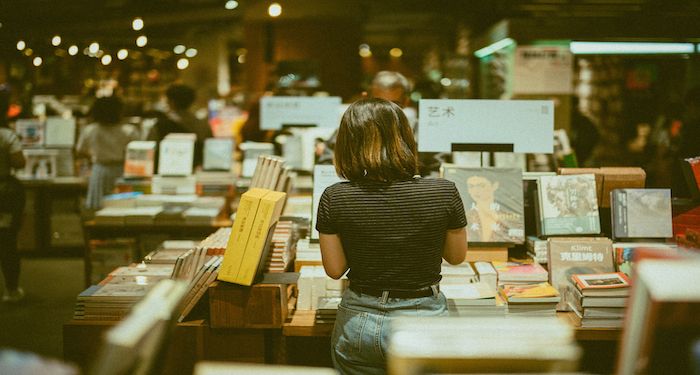 In Translation
20 Must-Read Queer Books in Translation from Around the World
This content contains affiliate links. When you buy through these links, we may earn an affiliate commission.
At the beginning of 2020, I set out to read more books in translation. My goal was to read 20 translated books, around 10% of my total reading for the year. But once I discovered what I had been missing — once I began to delve into lists of books in translation, especially women in translation — I soon found that I had opened a floodgate. I dove farther, and the more I uncovered, the more I discovered.
I found lists and guides, and friends and followers began sending me recommendations. By the end of 2020, a full 20% of my reading was books in translation. And I wasn't at all finished: my to-read list of books in translation had grown exponentially. Which, truly, was fantastic: it means I'd carry this goal of reading books in translation long into the years to come.
This list focuses in particular on queer books in translation: whether that mean novels that feature a queer protagonist, novels that focus on queerness, or both. My main restriction as I searched, unfortunately, was simply availability. There is already a limited amount of queer literature in some countries due to censorship, fear, homophobia, and laws against homosexuality. Add onto that the small ratio of books that are translated into English each year, and consider how many of those translations will be queer literature, and then consider how many volumes are still in print, and availability even of those translated works of queer lit can be low. I found many gems that were on backorder or unavailable.
But I persevered, because I wanted to find a global list of must-read queer books in translation. I wanted to discover queer literature from all around the world, written in languages different from my own — from Marathi to French to Icelandic. I have read every book on this list, and worked hard to make a list that will allow us as readers to hear from queer authors all around the world.
Homophobia is a common content warning for many of these books, and so I have not listed it individually for each one. Please note that while I took great care to list content warnings, sometimes things fall through the cracks. Please do additional research on the recommended titles if needed.
---
For more books in translation, check out the In Translation archives! To find more LGBTQ books, try the LGBTQ category.