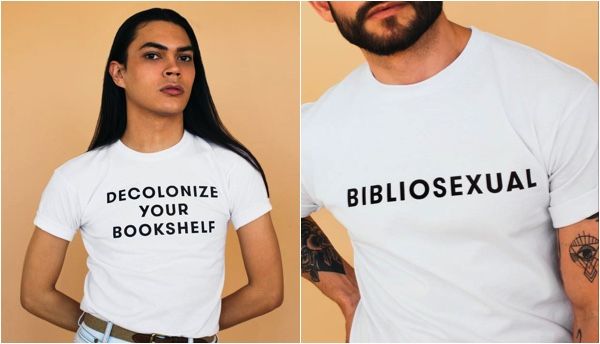 Queer Bookish T-Shirt Line Launches for Pride
This content contains affiliate links. When you buy through these links, we may earn an affiliate commission.
To celebrate Pride, the Food4Thot podcast just teamed up with Green Box Shop to launch a super-queer collection of t-shirts, with all proceeds benefitting Transgender Law Center.
Rainbows are so last decade. For Pride, we teamed up with @GreenBoxShop_ to design a line of tees and 100% of our profit goes to @translawcenter. Oh, and they come in PINK. Shop the full collection. 😘😘😘😘 https://t.co/FHnkXOLniJ pic.twitter.com/6IA3WFV6T8

— Food 4 Thot (@food4thotpod) June 6, 2018
Food4Thot is a delightfully queer and eminently bookish podcast hosted by poet Tommy Pico (Nature Poem, Junk and IRL), writer Joseph Osmudson (Inside/Out and Capsid: A Love Song), poet Dennis Norris II (Awst Collection—Dennis Norris II), and community organizer Fran Tirado. Green Box Shop is the ridiculously-popular, black-owned business behind the perfection that is the "Why be racist, sexist, homophobic, or transphobic when you could just be quiet?" t-shirt.
So it's no wonder that, when you bring these two forces together, you get some incredible shirts.
The Food4Thot collection includes 11 designs, all by Ben Wagner and all (as the collection description has it) "gay as hell." And 4 of the 11 are also bookish as hell.
There's one that lets everyone know what really turns you on: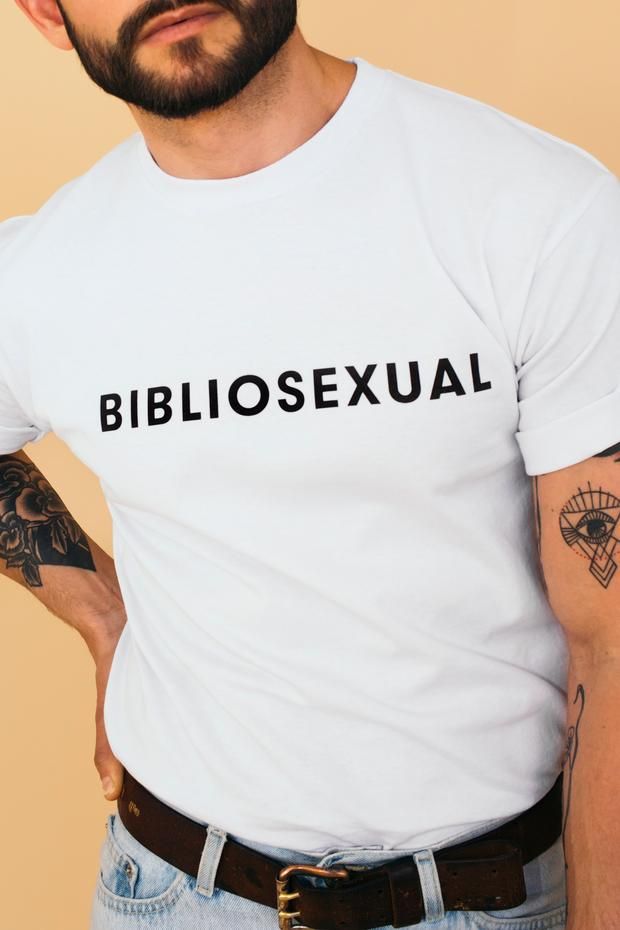 One that fulfills your love of that dictionary aesthetic: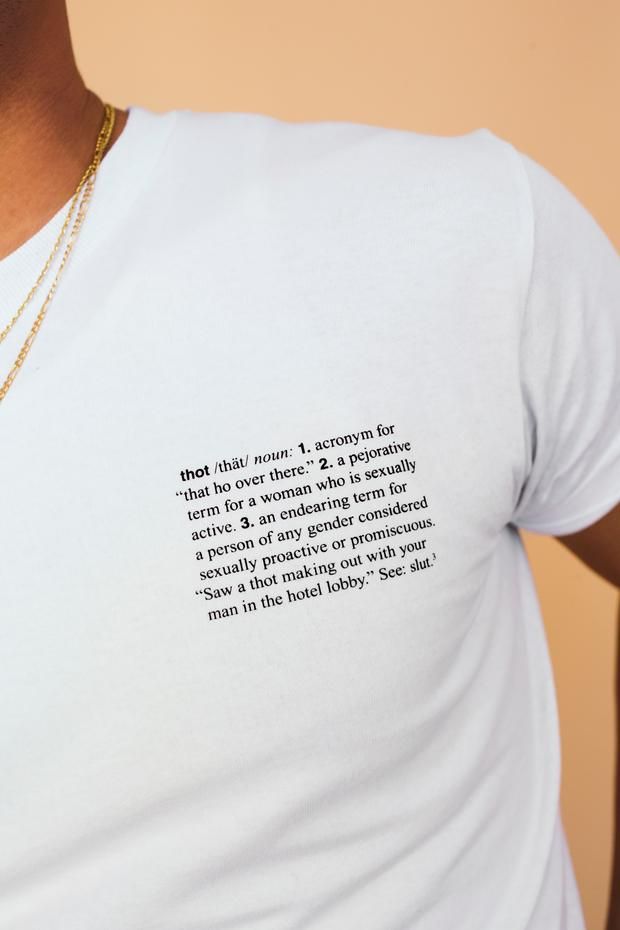 One that makes your books-are-better-than-indiscriminate-slaughter priorities clear: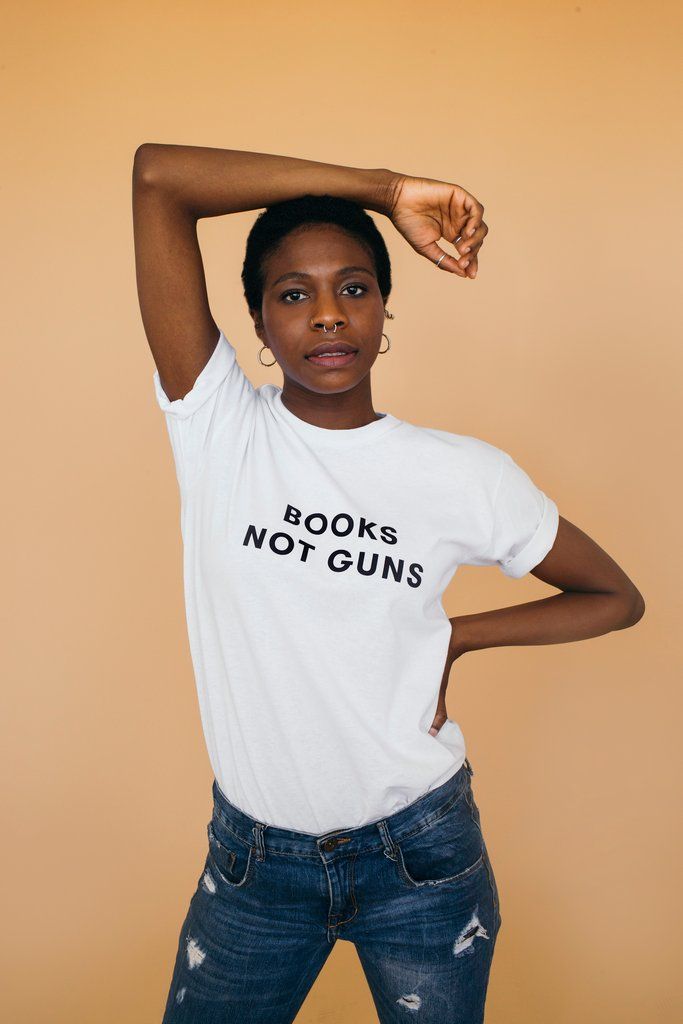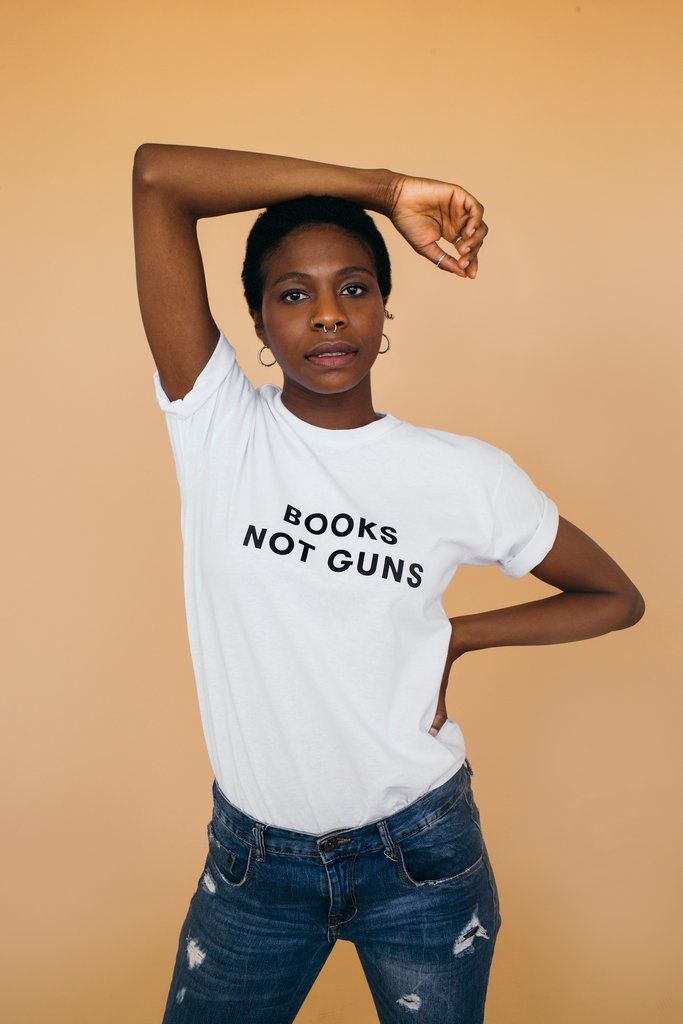 And then there's my favorite, which invites those who interact with you to be better at the bookstore: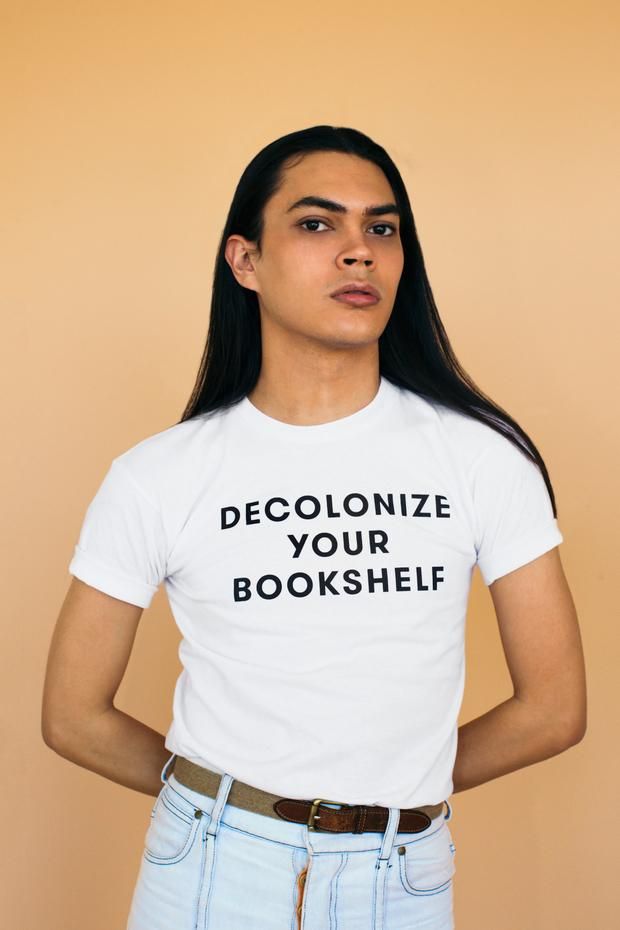 All that bookish hotness and 100% of the proceeds go to a trans-led organization fighting for gender justice? That's the kind of Pride I get excited about.