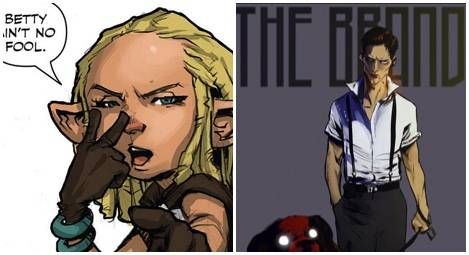 LGBTQ
Queer Book Characters I Would Totally Date (and Why)
This content contains affiliate links. When you buy through these links, we may earn an affiliate commission.
This is a guest post from Casey Stepaniuk. Casey is a bisexual writer who holds an MA in English. She's also currently studying for an MLIS in Vancouver, BC. You can find more writing about (queer, Canadian) books on her blog Casey the Canadian Lesbrarian. When not reading or writing–which, let's be honest, isn't that much of the day–she's probably running, drinking tea, or doing yoga. Follow her on Twitter @canlesbrarian.
---
It's completely normal to fall in love with the characters in your favourite books, right? I mean, plenty of people talk about finding their real life "Mr. Darcy" or "Gilbert Blythe." But what if you're LGBTQ and looking for some potential literary crushes who might actually like you back? With that in mind, here are some fictional queer characters that I—as a bisexual woman—would totally date IRL and why you would probably want to date them too.
Josh from Holding Still For as Long as Possible by Zoe Whittall
I admit that when I reviewed this book on my blog I said Josh was the most boring of the three main characters whose lives intersect in Whittall's witty novel about twenty-somethings living in Toronto. But that's kind of exactly why I would date him: he's sweet, and kind, and stable, and a totally hard-core paramedic who deals with emergencies like a boss. Ironically, what feels weird about Josh is that he's so normal and level-headed, which is so ground-breaking for a portrayal of a trans character. But it also makes him perhaps not the most interesting fictional person in comparison to the more screwed-up, more unlikable lesbian and bisexual women in the book. Nice, cute, a steady government job, and calm in a crisis? Josh is totally marriage material.
Betty from Rat Queens by Kurtis J. Weibe and Roc Upchurch
I'm a west coast girl and therefore have quite a few hippie tendencies. Betty from Rat Queens is also definitely a hippie, but, like me, she doesn't allow herself to be constrained by the stereotypes: she also loves candy, recreational drugs, and pints of beer larger than her head. Oh yeah, and other ladies. In a series pretty aptly described as Buffy meets Tank Girl meets Lord of the Rings, Betty is the sneaky, underestimated thief in the group of four bad-ass women. To be honest, I would totally date any of the Rat Queens, but Betty is the only queer one. Admittedly, the one thing that could spoil this relationship is the fact that Betty is hobbit-sized. But I'm sure we'd work that out.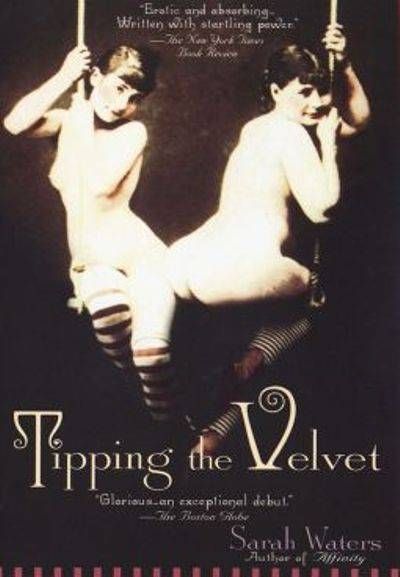 Flo(rence) from Tipping the Velvet by Sarah Waters
When Nan, the heroine of Waters's Victorian-era historical novel, shows up on her future girlfriend Florence's doorstep in an hour of need, Flo is … a little short with her. But of course, this is because Flo has been hurt in the past, and is guarding her heart closely. It's just that her frozen heart needs to be melted by love! Why not my love? Because, as it turns out, once you get past Flo's tough, brusque exterior, she's actually a kind, fiercely loyal woman, and an activist passionately committed to the labour movement. There's something so appealing about someone who keeps their cards close to their chest, and only slowly lets you get to know them as you gain their trust. That, and judging from certain scenes with her and Nan, Flo is totally dynamite in the sack.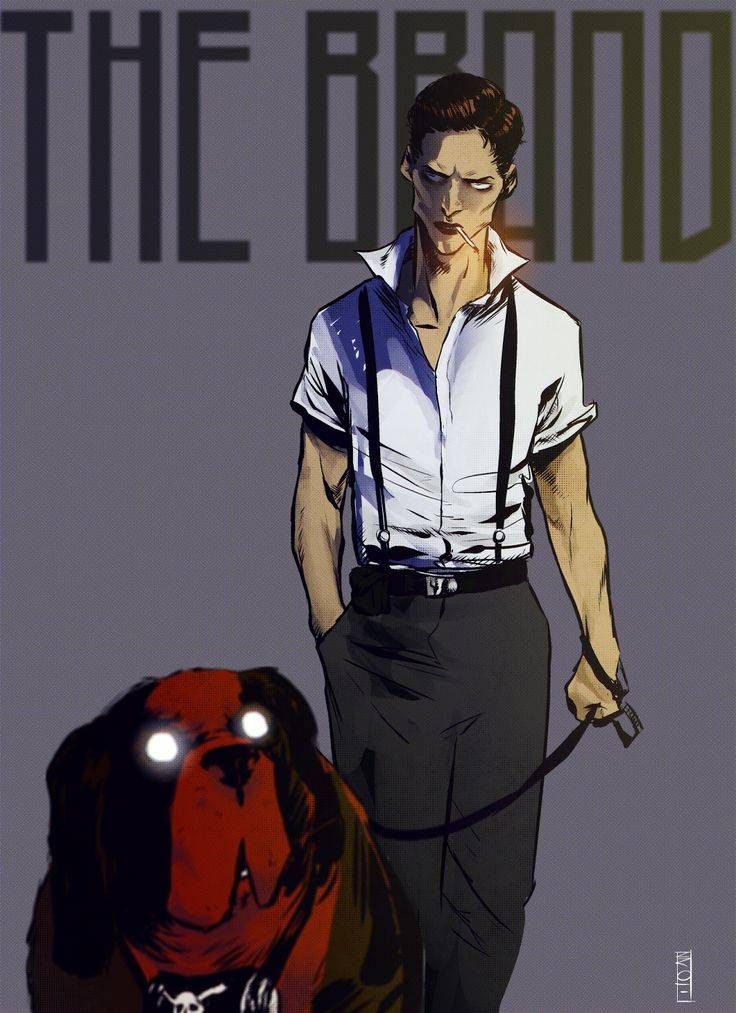 The Brand from Saga by Brian K. Vaughan and Fiona Staples
I've gotta be honest: tall butch women like The Brand from the comic Saga are totally my weakness. But she's more than a tough exterior, of course: she's got a soft, gooey inside once you break through her shell that would make just about anyone in their right mind fall in love with this fierce soldier even though you just know she probably isn't good for you. In the case of The Brand, she really isn't good for you, being a hired assassin and all. But you also know how intensely loyal she is—flying all over the galaxy to avenge and later save her brother's life—and risking her own life (and losing it) to protect the innocent. I'm not quite sure I can forgive Saga—despite it continuing to be an amazingly inventive science fiction comic— for killing her off. I mean, just look at her!
Alana Quick from Ascension by Jacqueline Koyanagi
Koyanagi's space travel adventure story follows Alana Quick, the city's best sky surgeon—read: spaceship mechanic / engineer—who stows away on a cargo ship hoping against hope to find a job in the terrible economy. What's so appealing about Alana is that she's got this bad-ass, dirty, dangerous job but at the same time she's like this adorably earnest puppy dog who falls harder than hard for the captain of her stowaway spaceship. And check out her hot futuristic mechanic outfit—am I right? The only thing that's not great about Alana is that she loves spaceships so much that anyone dating her would have to compete with them for her affection. I could probably live with that.
Jeanne Duval in The Salt Roads by Nalo Hopkinson
Jeanne is kind of a cheat, actually, because although she's a character in Nalo Hopkinson's magical, fantastical novel, she's actually a real historical person who was a muse and lover of French poet Charles Baudelaire in the 19th century. Jeanne, of course, was a fascinating person in her own right though, and Hopkinson imagines her as a rebel bisexual woman looking for sexual, economic, and artistic freedom (her opportunities as a biracial woman in 1840s France being obviously limited). I would love to hang out on the fringes of Paris with Jeanne, mixing with the underbelly of "undesirables": queers, people of colour, sex workers. Also, what's sexier than a woman who knows how to work the system to get what she wants? Not to mention Jeanne is a whip smart artist who would totally challenge you creatively.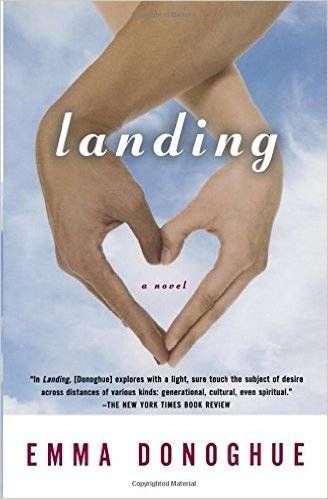 Jude in Landing by Emma Donoghue
I know I already said Josh from Zoe Whittall's book was marriage material, but Jude, in Emma Donoghue's opposites attract love story Landing, totally is too. Jude is a twenty-five year old archivist born, raised, and still living in a small town in Ontario. She's also a rural butch who is really an eighty-year-old in disguise: the kind of person who treasures her hot tea, early mornings, organization, and cozy home fires. Jude is a quiet, nerdy butch who loves the Canadian outdoors! What more do you want? Also, she manages to woo the older, sophisticated Síle from her globe-trotting life as a flight attendant based in Dublin, so if she's worth switching continents for, I could probably put up with living in central Canada.
Now, I'm sure you've got some ideas of your own: which queer book characters would you date?