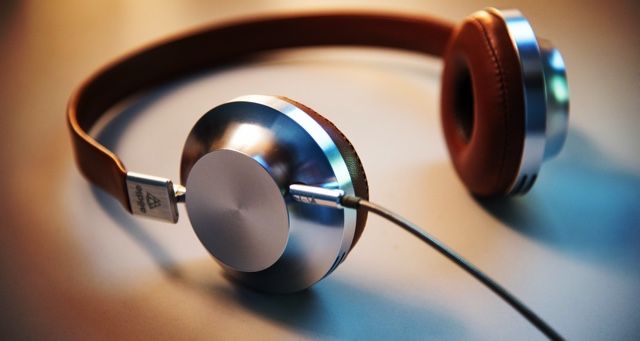 Audiobooks
5 Queer Audiobook Memoirs Read By Their Authors
This list of queer audiobook memoirs is sponsored by the audiobook edition of Uncanny Valley.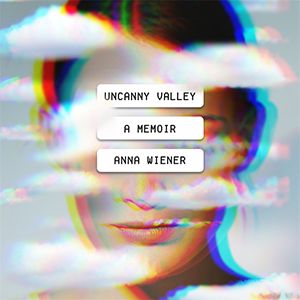 Listen to the audiobook edition of Uncanny Valley by Anna Wiener and read by Suehyla El-Attar. This prescient account of a journey in Silicon Valley is a rare first-person glimpse into high-flying, reckless startup culture at a time of unchecked ambition, unregulated surveillance, wild fortune, and accelerating political power. With wit, candor, and heart, Anna deftly charts the tech industry's shift from self-appointed world savior to democracy-endangering liability, alongside a personal narrative of aspiration, ambivalence, and disillusionment. Part coming-age-story, part portrait of an already-bygone era, Wiener's memoir is an audiobook you won't want to miss.
---
To me, the best narrator for a memoir is its author. There's nothing like writers reading their stories out loud, their voice adding an additional layer of emotional depth and nuance. When I read a memoir in print, often I'll go back and listen to the audiobook just to see how the author delivered my favorites lines or scenes. Here are a few titles I keep on my favorites shelf!
Why Be Happy When You Could Be Normal? by Jeanette Winterson
A couple years ago, I read Winterson's debut, the autobiographical novel Oranges Are Not the Only Fruit, which follows a young girl who lives with her abusive mother in Northern England. Decades after she published her first novel, Winterson published her memoir Why Be Happy When You Could Be Normal?, which gives the true account of the events from Oranges. Her truth is often more terrifying than fiction, and her personal narration powerfully accentuates the emotional story.
How We Fight For Our Lives by Saeed Jones
Whenever a poet writes a memoir, my book-loving heart swells with anticipation. I know it's going to be good. Poets always seem to possess supernatural skills in word choice and expression. How We Fight for Our Lives is no exception and received the Kirkus Prize for Nonfiction in 2019. In gorgeous prose, Saeed Jones tells the story of his young life, as he comes out to his mom and comes to terms with his sexuality. Jones narrates with such grace and rhythm that I hung on every word, so gripped that I was stunned when the book ended.
Long Live the Tribe of Fatherless Girls by T Kira Madden
Easily one of my favorite books of 2019 (I even chose it for Book Riot's "Best Book of 2019" list), Long Live the Tribe of Fatherless Girls drew me in from the first few pages and captured my attention until I suddenly realized I'd sat up listening all night. Each chapter feels like an essay in itself, and together they constitute the story of a life lived in search of a place to call her own. The audiobook is read with Madden's ever-present reassurance that she knows how her story will turn out alright. She'll guide you through it until the end. You just have to trust her.
In the Dream House by Carmen Maria Machado
Machado's short story collection Her Body and Others Parties stands out as one of my favorite books of 2017. Though they share similar themes, her second book, In the Dream House, is very different from her first. In short, essay-like chapters, Machado tells us the story of her relationship with an abusive woman and how she found her way out of that relationship. When Machado reads her story aloud, her voice is clear and articulate, but the emotion she feels revisiting and sharing these stories with the listener is undeniably palpable. Her incredible story and beautiful performance produce a breathtaking audiobook.
Good Talk by Mira Jacob
At first it might sound odd to have an audiobook of a graphic novel, but with Mira Jacob and a full cast narrating, this memoir shines. Reading the print edition of Good Talk and listening to the audiobook are very different experiences, so I would highly recommend doing both. In print, the stark black and white characters' expressions never change, which encourages readers to focus in on the conversations they're having. In audio, the full cast gives expression and nuance to the voices, adding another layer of complexity to the story.
---
Want even more queer audiobook memoirs narrated by their authors? Laura Sackton published an article here on Book Riot with 15 more recommendations!