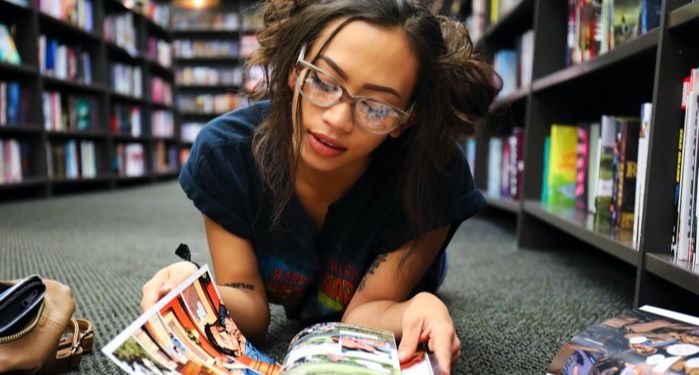 This content contains affiliate links. When you buy through these links, we may earn an affiliate commission.
Queer adventure comics usually go past the narrative of coming out and foreground larger adventures. Although they can really be about whatever sort of event, they can still be thematically related to queerness. The adventure could be the experience of coming out, but I tend to seek out comics that have a lot going on in addition to the coming out experience. If not exactly realistic, the chaos of coming out can feel a lot like the chaos of a sci-fi or fantasy adventure.
There are more queer superheroes to find these days (and there were queer superheroes and queer comics in the past; you just had to look for them), if you want superhero adventures specifically. However, comics continue getting bigger than just superheroes, so you can find a ton of queer adventures outside of that world as well.
Visual storytelling in comics runs the gamut of realism. There are plenty of hyper-realistic examples, but comics also allow you to push the boundaries of what is authentic to the world around us. Adventurous escapism for queer characters can often include larger questions about running away versus hiding, being true to yourself and ensuring your safety. Characters who have reasons to seek adventure are pretty easy to establish, and with queer characters, the need for an adventure in the great wide somewhere feels incredibly necessary.
Adventures of All Genres
Queer Comics for Every Mood
Part of the reason I have so aggressively pursued more queer adventure comics is because of the escapism they offer. Leaving behind the strangeness of the current world always feels appealing, but much more so in the past year. I hope to be able to bring more queer adventure comics with me on adventures out of my apartment soon.
You can also find free queer webcomics and great queer manga to get started on comics reading for the summer!