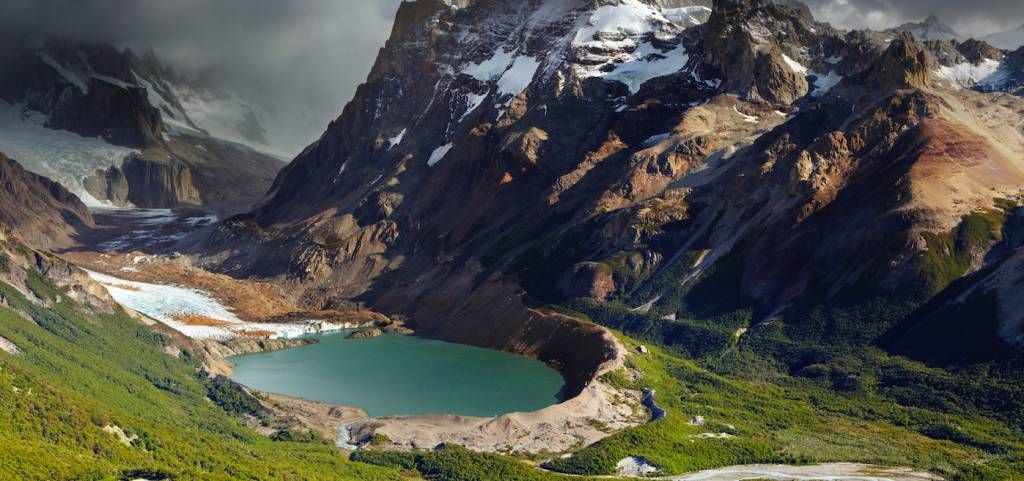 This content contains affiliate links. When you buy through these links, we may earn an affiliate commission.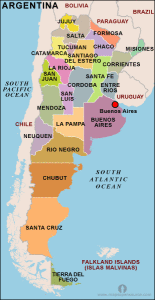 I've set off on a trip around the world—via female crime writers. When last we met, I was in Norway—now, I've jumped oceans, hemispheres, and several time zones over to Argentina!
Claudia Piñeiro
Piñeiro is AWESOME. Her books are dark, have buckets of atmosphere, and they all feel entirely different even though she revisits some of the same issues again and again. She deals with the culture and social structure within gated communities; shows how walling ourselves in seems safer, but actually promotes fear and claustrophobia; she deals with gender roles and prejudice and economic class and long-held secrets that fester.
Three of her books are currently available in English, all from Bitter Lemon Press (which is one of my personal favorites), and all translated by Miranda France. Her English debut, Thursday Night Widows, reads like a dystopian novel… but it's set in a gated community in the real world. It opens with three men dead in a swimming pool, and then it rewinds to tell the story of how they ended up there.
It's a slow build of secrets and lies, about the gender divide and the generational divide and classism and domestic abuse and voyeurism, about living a life in which appearances matter more than anything and the pressures that weigh heavier and heavier until everything crashes and burns. There's a 2009 film adaptation of it directed by Marcelo Piñeyro (I couldn't find a trailer with subtitles, but it made me want to watch the movie regardless!):
[youtube]https://www.youtube.com/watch?v=lG0F-h5IKVQ[/youtube]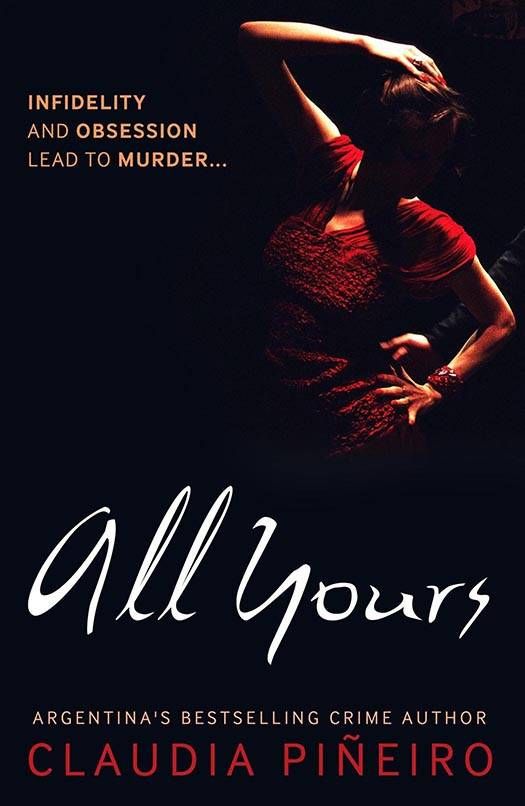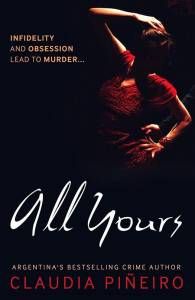 In All Yours, Ines suspects her husband of infidelity, follows him on a late-night excursion, and then sees him KILL ANOTHER WOMAN. She provides him with an alibi in order to cement his loyalty to her… and you might be able to predict just how well that goes. Of the three available titles, this one was hands-down my favorite, because Ines is an entirely unreliable narrator. She's capable of incredible levels of self-deception even though, underneath it all, it's clear that she knows that she's lying to herself. Lies and double-crosses and revenge and a TIP-TOP STELLAR voice.
A Crack in the Wall is about Pablo Simó, an architect who hates his job—or, well, he loves building design, but yearns to create something other than soul-destroyingly boring office buildings—whose wife and daughter are at each others' throats, whose marriage is imploding, who shares a deadly secret with the two people he works with, and who just met the lovely young woman who might bring said secret to light. This one deals with inertia, with rediscovering passion—both intellectual and romantic—and with starting over. Also, there was so much about the architecture of Buenos Aires that I ended up down an internet rabbit hole and SO. PRETTY.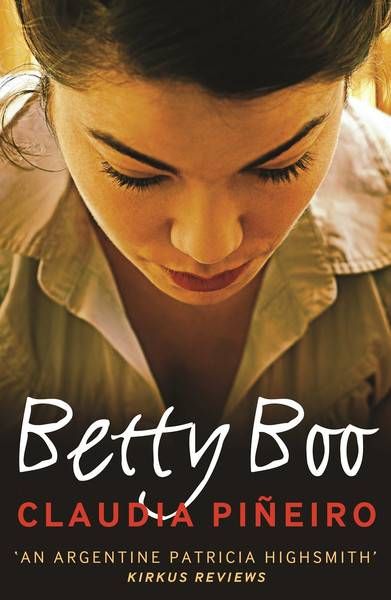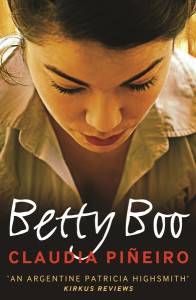 And finally, in February comes Betty Boo, which I've already read, and HOLY CATS JUST DO YOURSELF A FAVOR AND PRE-ORDER IT NOW. It's about a crime novelist Nurit Iscar—who looked like Betty Boop in her youth, hence the nickname—who has been in semi-retirement ever since the release of her last book, which was pretty much universally panned. Her (married) ex, a newspaper editor, talks her into writing a series of longform nonfiction pieces about a recent death—in a gated community, naturally—and sets her up in said community, as well as putting her in touch with the paper's wet-behind-the-ears crime reporter.
Things about this book I loved: EVERYTHING EVERYTHING EVERYTHING. There's an arc about a team coming together, there's eye-rolling hilarity about middle-aged parents dealing with dipshit behavior from their almost-adult children, and there's a romance that gave me all the feels. AND. AND. DID I MENTION THAT I LOVED EVERYTHING ABOUT IT?
Come for the mystery, stay for everything else, including the craving for empanadas. PRE-ORDER IT NOW. PRE-ORDER IT LIKE THE WIND.
Luisa Valenzuela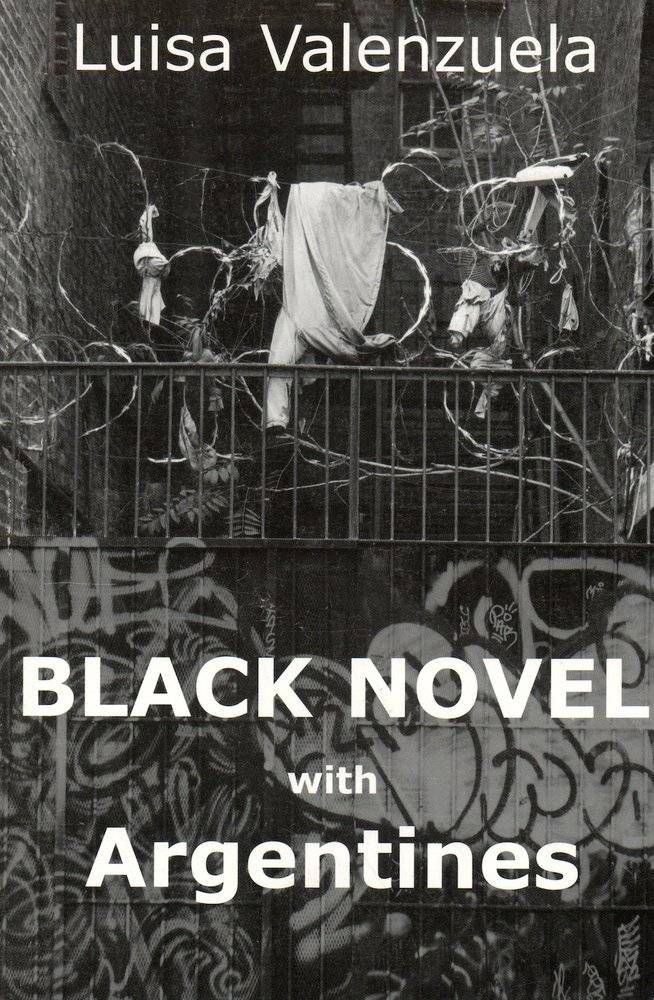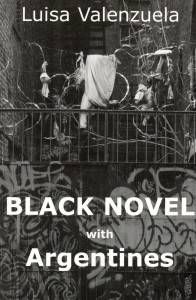 I made a discovery while reading Valenzuela's Black Novel (With Argentines): EXPERIMENTAL FICTION IS NOT MY THING. I generally need to emotionally engage with text to enjoy it wholeheartedly, and I have a hard time doing that when I feel like the prose-stylings and virtuosity overwhelms the characters and the story. If that makes sense. However! If you like your books avant-garde with themes of feminism, gender roles, sex, political turmoil, and then some more sex, maybe she'll be a better fit for you!
Black Novel (With Argentines) was translated by Toby Talbot, and is about two Argentinian novelists—one of whom murders an actress one night just because?—living in New York City. It's atmospheric and there is some beautiful-harsh-powerful prose and on a sentence-by-sentence level, I enjoyed it—which leads me to wonder if I should try some of her short fiction instead—but overall… I dunno. Maybe one of you can go and read it and then explain it to me, because I suspect that I might just not be deep—or smart?—enough.
Not translated: María Angélica Bosco
I've seen her described as the "Argentinian Agatha Christie". THAT'S ALL I NEED TO KNOW, HOW THE HELL HAS SHE NOT BEEN TRANSLATED, GIMME GIMME GIMME.
Next up: Scotland. Or Turkey. Maybe India?