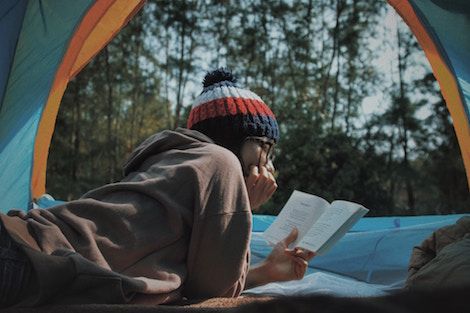 LGBTQ
Queer and Here: 10 QPOC YA Books
This content contains affiliate links. When you buy through these links, we may earn an affiliate commission.
With Pride Month in the rearview mirror, I'm happy to say that I loved all the queer book lists that came out of it. Still, I'm always doing a tally in my head of how many books on these lists are by/about queer people of color. The answer is: not a lot. While it's a total lie to say that books by QPoC don't exist, it's true that they're not always easy to find if you're only casually looking. (For some tips, check out my Finding Queer PoC Books post from last summer!)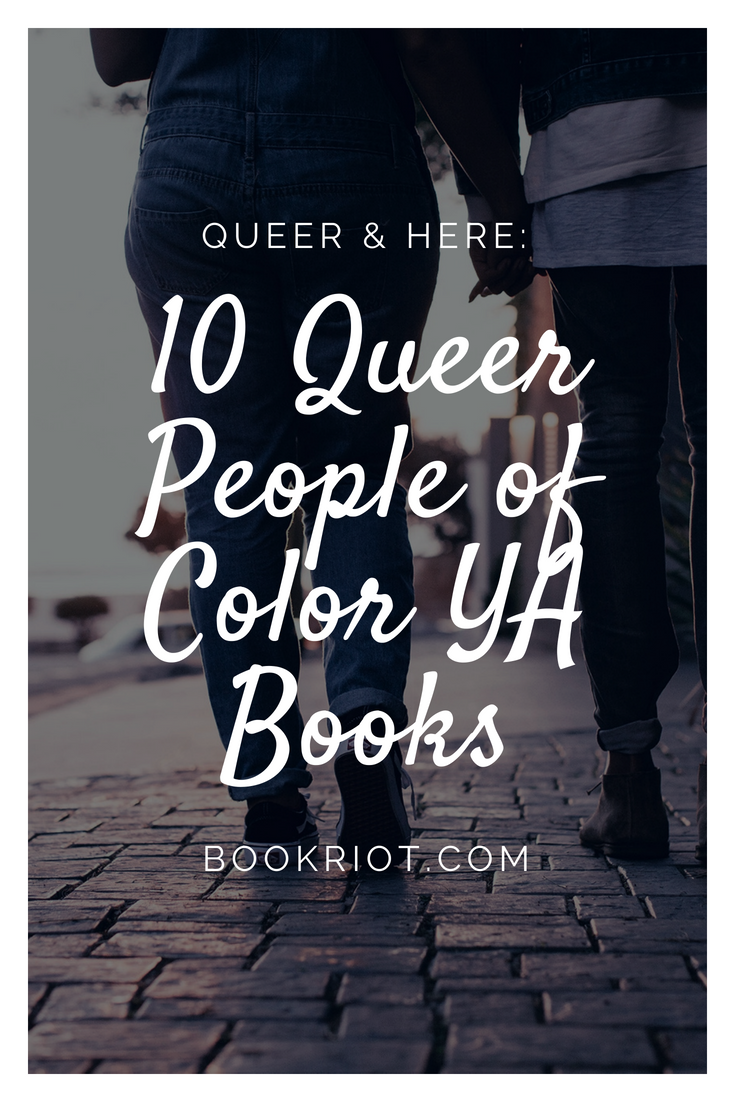 There are a number of reasons for this, ranging from reader habits to plain ol' racism in publishing, but there's an easy solution: Share your own favorite QPoC with the world! To do my part, here are ten YA books starring LGBTQ PoC that I've either read recently or have on my to-read list…
If you haven't read Not Your Sidekick, then you need to do that ASAP. (And if you're up for other queer Asian YA reads, head over here.) Not Your Villain is the second book in this queer superhero series set in a future world where superheroes and villains do battle, and cars drive themselves (I guess we have self-driving cars now, but you know what I mean). The hero of this particular book, Bells Broussard, is charismatic, trans, and has the best hair in town. Bells may be a superhero, but he'll need his friends when he becomes a wanted villain…
Danny Cheng is set on going to RISD for art school, but his entire future is thrown into question when he discovers a family secret. It doesn't help that it's almost the one-year anniversary of a past tragedy that threatens to unravel his relationship with his best friend, Harry. Picture Us in the Light touches upon immigration, mental health, queerness, and so much more. It's definitely one of my favorite books of 2018.
These are the two QPoC young adult lit books I've read in 2018. I know, it's not a lot. In my defense, I've only just hopped back on the reading train! But, I do have quite a few books on my to-read list:
Redgate's newest book follows Laila Piedra as she struggles to fulfill her eccentric creative writing teacher's assignments, stepping outside her comfort zone in the process. I'm a fan of pretty much everything Riley Redgate has written. Her style is fresh and fun, and I can't wait to read Final Draft (which is out now, by the way).
I'm embarrassed to say I've had Labyrinth Lost on my to-read list for ages, and haven't gotten around to it. When the sequel, Bruja Born, came out recently, that was my reminder that I really, really needed to read this. Labyrinth Lost has it all: magic, a bisexual heroine, and the bonds of family. When Alex, a bruja who tries to reject her magic, loses her family, she must go on a journey to save them.
Mark Oshiro is one of those authors you see around on Twitter, and think "ooh, must be a cool person"—and then you find out he's actually got a book out, and that's one more book on your must-read list. Anger Is a Gift is a particularly timely book, given that it's about a group of teens who, when faced with police brutality and abuse of power, decide to harness their anger and fight back.
And last, but certainly not least, here are a few unreleased QPoC YA books that are on my radar:
Set to come out this fall (September 11, 2018), Summer Bird Blue is on my radar because of its asexual representation: Namely, that of its heroine, Rumi Seto. Her life goal is to write music with her sister Lea, but that dream disappears when Lea passes away, and Rumi is left to struggle with her grief after being sent to live with her aunt in Hawaii.
What If It's Us by Becky Albertalli, Adam Silvera
I'm still recovering from the joy of watching Love, Simon so you know I'm beyond excited for a collaboration between two of my favorite authors. (Also, isn't the cover adorable?) What If It's Us is a queer YA story of what happens when a meet-cute in New York doesn't quite go the way of a Broadway romance.
As a film buff, Nate doesn't believe in the classic happy ending, but when his old friend Ollie comes back into his life, that belief is tested…I can just tell that this book is going to get me right in the feels. Coming October 30th, 2018, This is Kind of an Epic Love Story is another book that grabbed me the second I laid eyes on the cover. Autumn can't be here soon enough.
Mooncakes by Suzanne Walker, Wendy Xu
I don't think I can do this graphic novel justice, so here's the Goodreads blurb: "Suzanne Walker's and Wendy Xu's graphic novel based on their webcomic Mooncakes follows long-lost childhood crushes Nova Huang and Tam Lang as they struggle through bills, family, and the supernatural in ways that only a witch and a werewolf can." Awesome, right? The full volume is slated for a 2019 release date, but you can read the beginning here.

There Will Be Other Summers by Benjamin Alire Sáenz
There isn't a set release date for this sequel to Aristotle and Dante Discover the Secrets of the Universe, or any other details about it, but you know that I'm 100% on board. Aristotle and Dante was the first queer YA book I ever read, and it has a special place in my heart. Quick summary: Aristotle meets Dante, and at first, they seem to have nothing in common, but as they get to know each other, they become friends and then something more. Read it if you haven't already (and get ready to cry, but in a good way).
So what QPoC books are on your shelf? Let's swap titles!