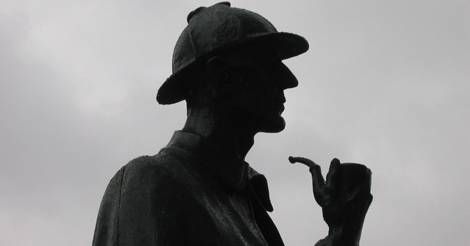 This content contains affiliate links. When you buy through these links, we may earn an affiliate commission.
Earlier this year I decided to come up with five questions that I could ask mystery authors whose work I love for a monthly Little Q&A in the Unusual Suspects newsletter. I came up with a fun question, a partially silly question, a bookish question, one about the genre, and one specifically about the author's work—and let them pick any three they'd like to answer. I figured this would be a good balance, and hopefully hit enough of what readers are interested in, while also allowing authors to show some of their personality and talk about books and the mystery genre. Here are the Little Q&A answers from 8 mystery authors: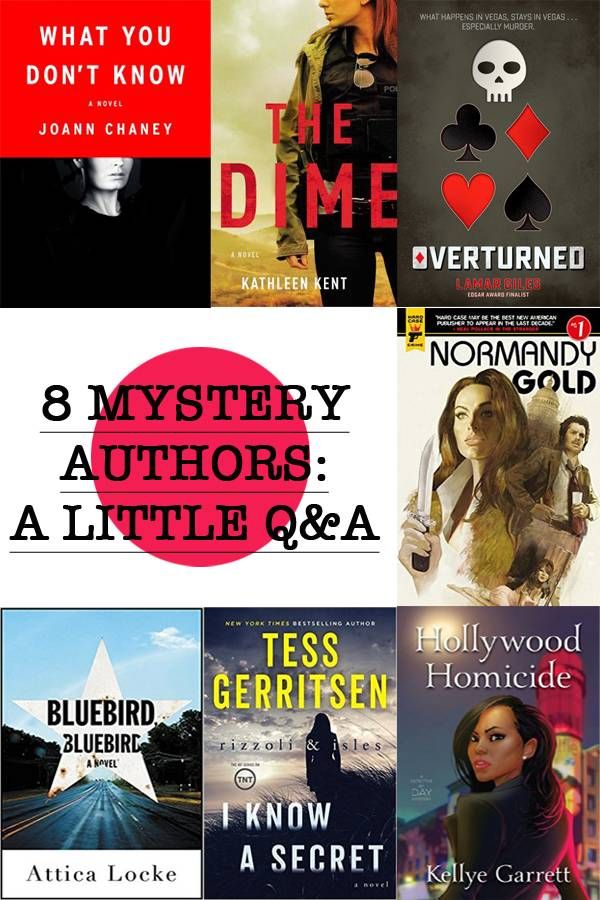 What would you like to see more/less of in the mystery genre?
Granted, I'm super biased but I would love to see more authors of color. Last summer's Sisters in Crime Diversity Report listed 69 black writers who were published. To clarify, that isn't the number of black writers traditionally published last year. That is the number who published by a publishing company ever. As in, throughout the entire history of the world there have been only 69 black mystery writers traditionally published in the United States. And we have it better than other marginalized groups. When you've always been represented, you don't realize how much representation matters. I love what Shonda Rhimes has done with Scandal and How to Get Away with Murder where the shows are extremely diverse and the lead happens to be black. I would love to see that same idea move over to mystery novels. —Kellye Garrett
I'd like to see more mysteries set in unusual settings and occupations. For example, I've just read a mystery by Danish writer Sara Blaedel about the world of undertakers, and it was both grim and utterly refreshing. I'd also love to read contemporary mysteries set in countries such as Egypt or Turkey, because those cultures are so seldom featured in books available to Americans. —Tess Gerritsen
Less of…
Copycat books —Megan Abbott
Dead women driving plots. —Alison Gaylin
More of:
Diversity, of every kind —Megan Abbott
Living women driving plots —Alison Gaylin
If you were forced to live the rest of your life as one of your characters who would it be?
Darren Mathews in the newest book, Bluebird, Bluebird, 'cause he gets to carry a gun. And I like bourbon probably as much as he does. —Attica Locke
It would definitely be Nikki Tate from OVERTURNED. She's a pro level card player, and world class problem solver. Plus, unlike her, I think I could enjoy living in a Las Vegas casino, if only for the room service! I wouldn't be a fan of the murder-y stuff. But, you know, you take the good with the bad. —Lamar Giles
Detective Elizabeth (Betty) Rhyzyk, my lead character from The Dime. She does and says things that I think about doing, but don't have the nerve, or muscle strength, to accomplish. While I like to think that I'm fiercely loyal to my family and friends, and fairly pain tolerant, I'm a lousy marksman, tend to drive the speed limit, and take the middle way when confronted by Yahoos (Yankee speak for obstreperous, combative or willfully ignorant citizens). —Kathleen Kent
I should say my main character Dayna since she's basically a younger, prettier, more over-the-top version of me. But I'm going to go with her uber-confident best friend Sienna, who spends her days being fabulous, saying whatever she wants, and never, ever gaining weight. Her life goal is to set a World Record for wearing most days in a row wearing red and she could give Beyonce a run for her money when it comes to doing things in heels. And, best of all, Sienna's also a super supportive ride-or-die friend. —Kellye Garrett
In WHAT YOU DON'T KNOW, one of the cops is named Ralph Loren. (Yes, really.) He's angry, he's sarcastic, he does and says what he wants, and he constantly eats greasy takeout and he does strange, off-the-wall things just to freak people out. He's a dark character, but he's also got a more relatable side that you'll see in my next book. So if I were forced to be one of my characters, it'd be Loren. It'd be interesting to live without any sort of filter and to eat nothing but chili cheese tater tots. OH WAIT. I might already be living like Loren. —JoAnn Chaney
I feel I already am living the life of one of my characters. Maura Isles is very much modeled after my own personality. We both have scientific backgrounds, we like to think we're logical, and we tend to seek out the dark side of the story. —Tess Gerritsen
If you adapted a well-known book into a Clue mystery what would be the solve? (ex: Miss. Scarlett O'Hara, with the curtain rod, in the staircase.)
IT: Pennywise, with all the things you've ever feared, in the sewer. —Lamar Giles
Lisbeth Salander, tattooing gun, in the bedroom. —Kathleen Kent
Oh, man, this is a great game. MEMOIRS OF A GEISHA: Sayuri, with a fan, in the teahouse. CAT IN THE HAT: The cat, with the fishbowl, in our mother's bedroom. HARRY POTTER: Harry, with the Sneakoscope, in the Shrieking Shack. I could seriously play this all night. —JoAnn Chaney


If you were to blurb your most recent/upcoming book (à la James Patterson):
It's my favorite, but don't tell the others. —Attica Locke (Bluebird, Bluebird)
If I blurbed myself, I think I'd go the hypnotic suggestion route: "This book will make you want to tag @Oprah on Twitter! —Lamar Giles (Overturned)
Normandy Gold: as if Brian De Palma remade Dirty Harry starring Pam Grier and with a Bernard Hermann score. —Megan Abbott
To paraphrase one of the characters, Normandy Gold is hotter than Satan's g-string—and twice as lethal. —Alison Gaylin
If you don't love ferocious, courageous, never-say-die female detectives who don't like being 'tied down', don't read The Dime. Stick with Nancy Drew. —Kathleen Kent
Hollywood Homicide is my best book in over 20 years! Better than the stories that I used to write as a kid that I would force my mom to read and tell me were great. —Kellye Garrett
"WHAT YOU DON'T KNOW is a fantastic thrill ride that'll either make you want to read more of my work or avoid sitting beside me at dinner parties." OR "WHAT YOU DON'T KNOW—the best debut novel I'll ever write." —JoAnn Chaney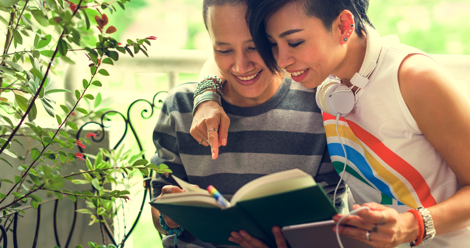 The last book you read that you loved?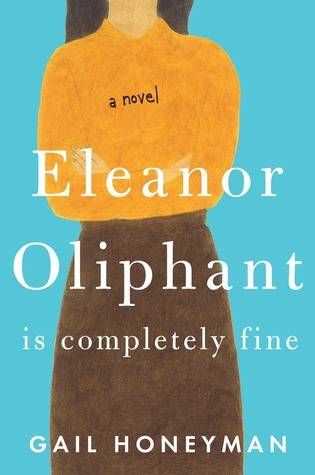 Eleanor Oliphant is Completely Fine by Gail Honeyman —Attica Locke
Laura Lippman's upcoming Sunburn, note-perfect noir and not to be missed. —Megan Abbott
I haven't read Sunburn yet, but I am so excited for it. Also Karen Ellis' (aka Katia Lief) absolutely riveting psychological thriller, A Map of the Dark, out in January. —Alison Gaylin
It's a new suspense novel coming out early next year called THE WOMAN IN THE WINDOW by A.J. Finn. Don't miss it! —Tess Gerritsen
A big thanks to all the authors who kindly answered my questions!
Save