This content contains affiliate links. When you buy through these links, we may earn an affiliate commission.
There's nothing quite like a good punny title for a cozy mystery. Who can resist reading a book called Eggescutive Orders or To Helvetica and Back? For the dubious, yes, those are real book titles. The former is the third book in the White House Chef Mystery series by Julie Hyzy; the latter is the first in Paige Shelton's Dangerous Type Mystery series.
While some folks have likely groaned at them, I love these punny titles. All of them. I love the clever wordplay and the signaling that what you are about to read is going to be good fun, which is why I'm reading cozies in the first place.
In fact, the Economist wrote about their own punny titles in 2017, including: "Rooms for improvement" (in a story about British housing); "Though Mooch is taken, Mooch abides" (on the firing of Anthony Scaramucci)." So cozy mysteries are in good company. The article noted that while some say puns are the lowest form of humor, it noted, "Yet puns demand intelligence, creativity, and general knowledge: the best draw on cultural references, allude to several things at the same time and are intricately constructed." The article noted that there was a monthly pun competition in New York called the Punderdome. It appears that it is still alive and kicking.
So in honor of all things great and punny, I've put together this quiz of punny cozy titles. Can you find the real punny title, or will you choose the fake one that I created? (Of course, I'm hoping that someone might be inspired to use these titles!) Will you come up all roses or be in deep fried trouble?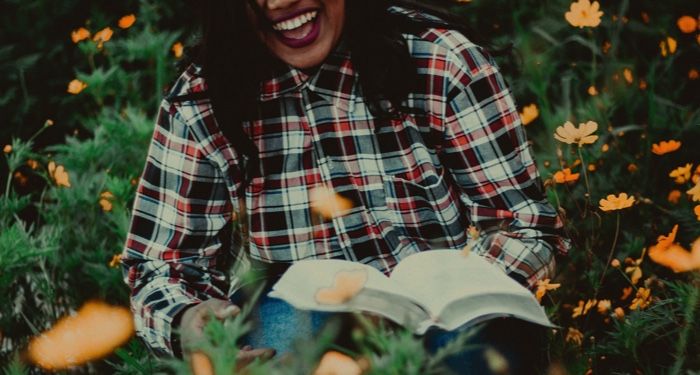 Below are the results. Only Look once you've taken the quiz, lest you get spoilers:
Curds of Prey by Korina Moss, Book 3 in A Cheese Shop Mystery
A Good Day to Pie by Misha Popp, 2nd book in the Pies Before Guys series
Murder is a Piece of Cake by Valerie Burns, 2nd in A Baker Street Mystery Series
Photo Finished by Christin Brecher, first in A Picture Perfect Cozy Mystery
A Fatal Groove by Olivia Blacke, Book 2 in the Record Shop Mysteries
Pleading the Fish by Bree Baker, 7th book in the Seaside Café Mysteries
A Game of Cones by Abby Collette, 2nd book in An Ice Cream Parlor Mystery
Digging Up Daisy by Sherry Lynn, 1st book in A Mainely Murder Mystery Series
A Spell for Trouble by Esme Addison, 1st book in An Enchanted Bay Mystery
Misfortune Cookie by Vivien Chien, 9th book in A Noodle Shop Mystery
The Plot and the Pendulum by Jenn McKinlay, 13th book in the Library Lover's Mystery Series
Silent Bud Deadly by H.Y. Hanna, 2nd book in the English Cottage Garden Mysteries
---
Want more mystery quizzes? Here's a quiz to find out if you are the sleuth or the sidekick. Or interested in reading actual cozies with punny titles? Here's a great list! Go forth and have some pun!