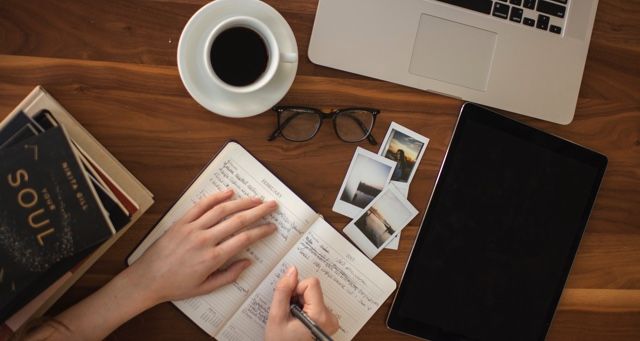 Lists
50 Shades and More: 11 Published Fan Fiction Books
This content contains affiliate links. When you buy through these links, we may earn an affiliate commission.
You aren't supposed to make money off fan fiction. And technically, of course, nobody does. But many authors who've published fan fiction works as original stories have achieved legendary success. Below are 11 books (not just Fifty Shades of Grey!) which began life in other authors' playgrounds. I'll be starting with the most famous ones, but there may be a title or two which surprises you.
Due to the highly niche nature of this list, I've been unable to include a range of books from diverse authors.
Published Fan Fiction: The Legends
1. Fifty Shades of Grey (Fifty Shades Trilogy #1) by E L James
E L James (the pen name of British television executive Erika Leonard) is by far the most well-known example of a fan fiction author who's made it in the published world. Master of the Universe, a Twilight-based work by fanfiction.net writer Snowqueens Icedragon, first appeared in 2009. By the time it was deleted in 2011, it had over 56,000 reviews.
Despite accusations that Fifty Shades of Grey is still 89% similar to Master of the Universe, James's popularity shows that there's a strong appetite for reworked fics. It doesn't hurt that the publisher is Vintage, part of the publishing powerhouse Penguin.
2. City of Bones (Mortal Instruments #1) by Cassandra Clare
City of Bones is the first installment in Clare's bestselling Mortal Instruments series, published by Margaret K. McElderry books (an imprint of Simon & Schuster). While influences from many different fandoms are apparent, the primary one is Harry Potter. From 2000 to 2006, she uploaded (as Cassandra Claire) the Draco/Ginny fics known as the Draco Trilogy, comprising Draco Dormiens, Draco Sinister, and Draco Veritas; altogether, they total nearly 1 million words. They've been dogged by controversy – at one point, Fanfiction.net took them down after reports of plagiarism. Yet they were immensely popular, and many readers credit them with popularising the view of Draco as a snarky blond. Coincidentally, Jace from City of Bones is a snarky blond too, while heroine Clary is a feisty redhead.
The series title itself also has its roots in fan fiction, since Mortal Instruments was originally the name for a Ron/Ginny fan fiction she posted in 2004.
Published Fan Fiction: The Popular Ones
3. Wallbanger (Cocktail #1) by Alice Clayton
Another Twilight fan fiction. Posted in 2009 as Edward Wallbanger under the name feathersmmm, Clayton's novel immediately gained tremendous popularity for its humour and strength of romance. These traits have helped it gain popularity in the published world as well. It was deleted in 2012 as preparation for going mainstream, and has been picked up by Simon & Schuster's Gallery Books imprint.
Clayton's other series, The Unidentified Redhead, also began life as a Twilight fan fiction titled I Love LA.
4. Gabriel's Inferno (Gabriel's Inferno #1) by Sylvain Reynard
With a title and cover like that, it will come as no surprise that Gabriel's Inferno was once a Twilight fan fiction. Called The University of Edward Masen, user SebastienRobichaud posted it on fanfiction.net in 2009 before reworking his single large fic into multiple smaller books. It's now being published by Berkley.
In possibly the greatest compliment to it, readers have declared that it bears little resemblance to its source material.
5. Beautiful Bastard (Beautiful Bastard #1) by Christina Lauren
This was, of course, yet another Twilight fan fiction. Christina Hobbs, who forms part of the writing duo Christina Lauren (the other is Lauren Billings) first posted The Office in 2009, before it taking it down later the same year when its popularity exploded – it received over 2 million hits in one year. She teamed up with Billings in 2010 and they later rewrote The Office into its current form. As with Wallbanger, the publisher is Gallery Books.
This book is claimed to be only 20% similar to its fan fiction parent.
6. Sempre (Sempre #1) by J.M. Darhower
Now this is one discovery which surprised me. J.M. Darhower, known on fanfiction.net as the snazzily-named kharizzmatik, posted her mafia Twilight fanfic Emancipation Proclamation in 2009. It became Sempre in 2012. Now that I know this, I can actually see how many of her original characters have roots in Meyer's work, but credit to her for not making it obvious.
As you've guessed, Sempre is now under Gallery Books, which seems to have a habit of collecting published fan fiction works.
Zapata is known especially for her bestselling novels The Wall of Winnipeg and Me and Kulti, among others. This particular novel began life as a Twilight fan fiction titled The Golden Giants Tour, posted on fanfiction.net in 2012 by her pen name walkingwithgiants.
She published it in 2015 – and, unlike the earlier books on this list, it was and remains self-published. That hasn't stopped it from racking up over 15,000 Goodreads ratings.
8. Trascendence (Transcendence #1) by Shay Savage
This one remains particularly close to its fan fiction roots – after all, the main characters are named Ehd and Beh. It's also another one which hasn't been picked up by a mainstream publisher.
Many of Savage's other stories, which were posted on fanfiction.net under the name Savage7289, also received minimal re-workings before being released. Her fic Surviving Bella is now Surviving Raine. Offside, Caged, and Win Some, Lose Some are all published fan fiction as well.
9. A Beautiful Lie (Playing with Fire #1) by T.E. Sivec
A Beautiful Lie was, of course, a Twilight fan fiction. Posted in 2011 under the name jtmd24, it was then titled Turning Tables. She self-published it in 2013. Although Sivec is probably better known for romcoms such as her Chocolate Lovers series, this particularly novel features an angsty pseudo love triangle perfect for Twilight lovers.
10. Pucked (Pucked #1) by Helena Hunting
Originally posted in 2010 under the title The Misapprehension of Bella Swan, writer hunter-hunting quickly developed a reputation for humour and raunchiness. The book was published five years later with an eye-catching new title: Pucked.
Hunting's other novels Clipped Wings and Inked Armour are angsty New Adult offerings with tortured characters, dark secrets, and a tattoo artist hero. Naturally, they used to be fan fiction too.
Published Fan Fiction That Isn't Twilight
11. After (After #1) by Anna Todd
Yes, you read that right. This one was not a Twilight fan fiction. Unfortunately, it was a One Direction fan fiction.
While I've always found the concept of writing stories involving real-life people to be a little creepy, it seems that millions of Wattpad users disagree with me. It was posted there in 2013 under the pen name imaginator1D, and has nearly 600 million reads (plus 81,000 ratings on Goodreads). Gallery Books, the usual suspect, released it in 2014. We got the film version this April with Hero Fiennes-Tiffin – aka young Tom Riddle – playing the hero Hardin Scott. Scott is essentially Harry Styles; the other band members also make alliterative appearances.
Published Fan Fiction: A Growing Area?
The list of fan fiction authors making the transition to original fiction is growing all the time. But we shouldn't forget the importance of their beginnings.