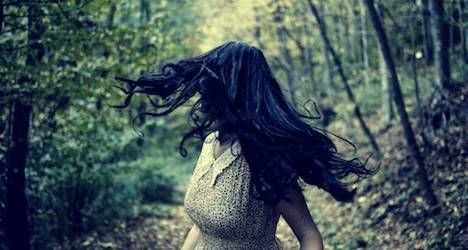 Lists
24 Psychological Thrillers For Fans of Gone Girl, The Girl on the Train, and Big Little Lies
This content contains affiliate links. When you buy through these links, we may earn an affiliate commission.
Psychological thrillers continue to be popular, following the success of the book and adaptations of bestsellers like Gone Girl, The Girl on the Train, and Big Little Lies. The genre has moved beyond just works with the word "girl" in the title (much to our relief!), but still hasn't quite settled with a single good descriptor. "Chick noir" hasn't taken off as a term; nor has my personal choice, "grip lit." Whatever you want to call them, here are some recent titles that may or may not include some combination of terrible secrets, toxic marriages, and murder.
Psychological thrillers about messY marriages
The Last Mrs Parrish by Liv Constantine
A mesmerizing debut psychological thriller full of delicious twists about a coolly manipulative woman who worms her way into the lives of a wealthy "golden couple" from Connecticut to achieve the privileged life she wants. With shocking turns and dark secrets that will keep you guessing until the very end, this is a fresh, juicy, and utterly addictive thriller from a diabolically imaginative talent.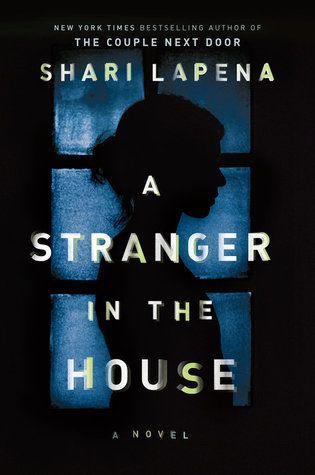 A Stranger in the House by Shari LePena
Karen and Tom Krupp seem happy, until one day, Karen has a car accident, leaving her with a concussion. But she can't remember what she was doing or where she was when she crashed. Because in this house, everyone's a stranger. Everyone has something they'd rather keep hidden. Something they might even kill to keep quiet.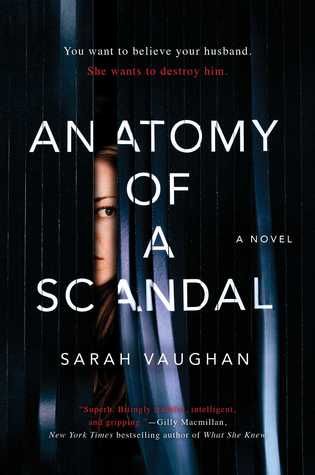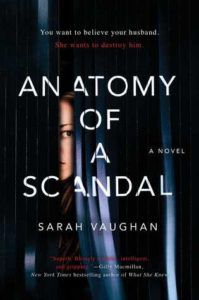 Anatomy of a Scandal by Sarah Vaughan
Sophie's husband James is a loving father and a successful public figure. And yet he stands accused of a terrible crime. Sophie is convinced he is innocent and desperate to protect her precious family from the lies that threaten to rip them apart. Kate, the prosecutor, is sure James is guilty. Who is right about James? Sophie or Kate? And is either of them informed by anything more than instinct and personal experience?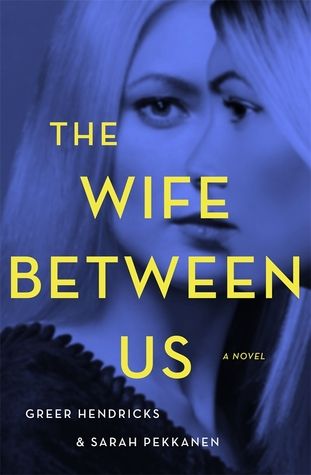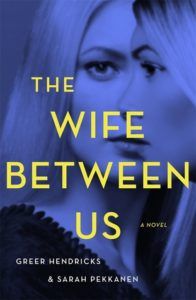 The Wife Between Us by Greer Hendricks and Sarah Pekkanen
A novel of suspense that explores the complexities of marriage and the dangerous truths we ignore in the name of love. When you read this book, you will make many assumptions. You will assume you are reading about a jealous wife and her obsession with her replacement. You will assume you are reading about a woman about to enter a new marriage with the man she loves. You will assume the first wife was a disaster and that the husband was well rid of her. You will assume you know the motives, the history, the anatomy of the relationships. Assume nothing.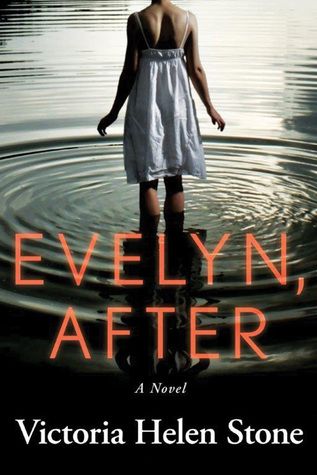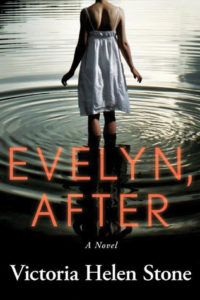 Evelyn, After by Victoria Helen Stone
Evelyn is sleepwalking through her suburban life—until a late-night phone call startles her awake. Her husband, a prestigious psychiatrist, has been in an accident. And with him was Juliette, his student and secret lover. And as she soon discovers, the night of the accident has consequences far more dangerous than the unmasking of an affair. The more she learns about Juliette, the more she yearns for revenge and burns with rage. What will be left of her after it flames out?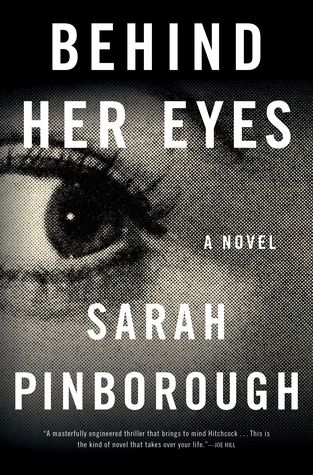 Behind Her Eyes by Sarah Pinborough
Louise is a single mom, a secretary, stuck in a modern-day rut. On a rare night out, she meets a man in a bar and sparks fly. Though he leaves after they kiss, she's thrilled she finally connected with someone…who, it turns out, is her new boss. And then she befriends Adele, his wife. As Louise is drawn into David and Adele's orbit, she uncovers more puzzling questions than answers. The only thing that is crystal clear is that something in this marriage is very, very wrong, but Louise can't guess how wrong—and how far a person might go to protect their marriage's secrets.
psychological Thrillers About Murder (Or Attempted Murder)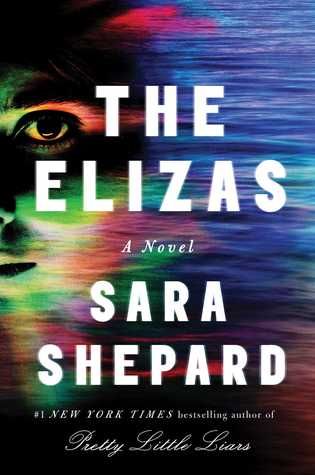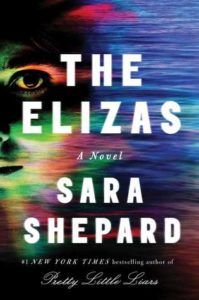 The Elizas by Sara Shepard
When debut novelist Eliza Fontaine is found at the bottom of a hotel pool, her family at first assumes that it's just another failed suicide attempt. But Eliza swears she was pushed, and her rescuer is the only witness. Desperate to find out who attacked her, Eliza takes it upon herself to investigate. But the more she investigates, the more her life starts to resemble her novel.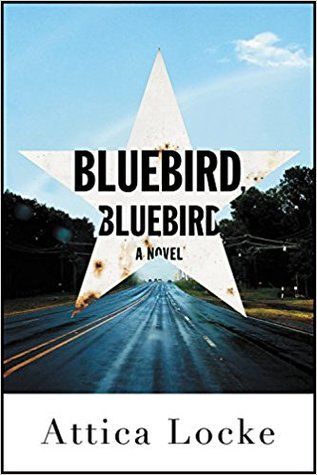 Bluebird, Bluebird by Attica Locke
When it comes to law and order, East Texas plays by its own rules—a fact that Darren Mathews, a black Texas Ranger, knows all too well. Deeply ambivalent about growing up black in the Lone Star State, he was the first in his family to get as far away from Texas as he could. Until duty called him home. When his allegiance to his roots puts his job in jeopardy, he travels up Highway 59 to the small town of Lark, where two murders—a black lawyer from Chicago and a local white woman—have stirred up a hornet's nest of resentment. Darren must solve the crimes—and save himself in the process—before Lark's long-simmering racial fault lines erupt.
Sunburn by Laura Lippman
Inspired by James M. Cain's masterpieces The Postman Always Rings Twice, Double Indemnity, and Mildred Pierce, Sunburn is a tantalizing modern noir. Adam and Polly both claim to be passing through the same small town, yet both stay through the summer. Then someone dies. Was it an accident, or part of a plan? By now, Adam and Polly are so ensnared in each other's lives and lies that neither one knows how to get away—or even if they want to. Is their love strong enough to withstand the truth, or will it ultimately destroy them?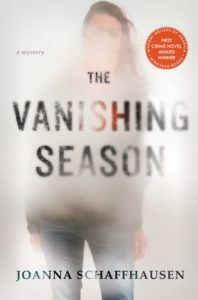 The Vanishing Season by Joanna Schaffhausen
Ellery knows a thing or two about serial killers, but not through her police training. Nobody knows she was once victim number seventeen in the grisly story of serial killer Francis Michael Coben. The only victim who lived. When three people disappear from her small town, all around the anniversary of her kidnapping, she fears someone knows her secret. The vanishing season is coming and anyone could be next.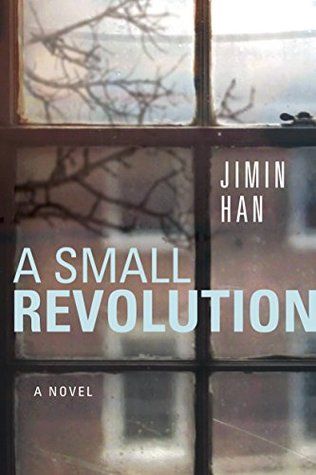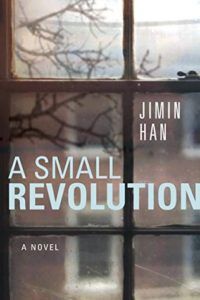 A Small Revolution by Jimin Han
On a beautiful fall morning, a gunman holds college freshman Yoona Lee and three of her classmates hostage in their dorm room. The desperate man with his finger on the trigger is unraveling after a mysterious accident in Korea killed his closest friend, Jaesung, who was also the love of Yoona's life. As the tense standoff unfolds, Yoona is forced to revisit her past, from growing up in an abusive household to the upheaval in her ancestral homeland to unwittingly falling in love. She must also confront the truth about what happened to Jaesung on that tragic day, even as her own fate hangs in the balance.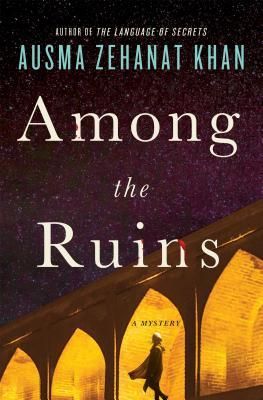 Among the Ruins by Ausma Zehanat Khan
Police officer Esa Khattak's personal trip to Iran is interrupted when he's asked to look into the death of a filmmaker murdered in the notorious Evin prison. When the trail leads back to the victim's family in Canada, he calls on his partner, Detective Rachel Getty, for help. The pair begin unravelling a number of threads, as the list of suspects stretches from Tehran to Toronto. But as Khattak gets caught up in the fate of Iran's political prisoners, Rachel sees through to the heart of the matter: the murder may not have been a political crime at all.
psychological Thrillers About Secret Double Lives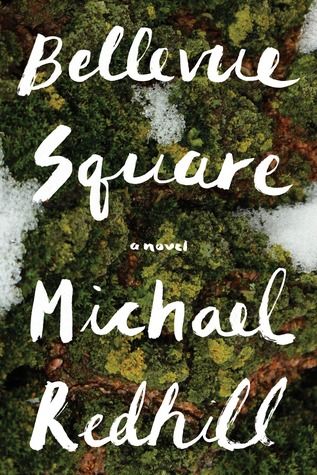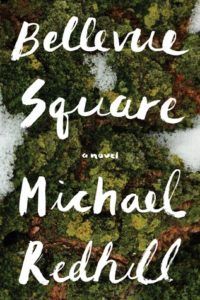 Bellevue Square by Michael Redhill
Jean Mason has a doppelgänger. At least, that's what people tell her. Determined to figure out what's going on, she employs a group of drug addicts, scam artists, philanthropists, philosophers, and vagrants to help her investigate. But when some of them start disappearing, it becomes apparent that her alleged double has a sinister agenda. Unless Jean stops her, she and everyone she cares about will face a fate stranger than death.
The Kingdom by Fuminori Nakamura, translated by Kalau Almony
Yurika is a freelancer in the Tokyo underworld. She poses as a prostitute, carefully targeting potential johns, selecting powerful and high-profile men. When she is alone with them, she drugs them and takes incriminating photos to sell for blackmail purposes. But when a figure from Yurika's past resurfaces, she realizes there is someone out there who knows all her secrets. There are whispers of a crime lord named Kizaki—"a monster," she is told—and Yurika finds herself trapped in a game of cat and mouse. Is she wily enough to escape one of the most sadistic men in Tokyo?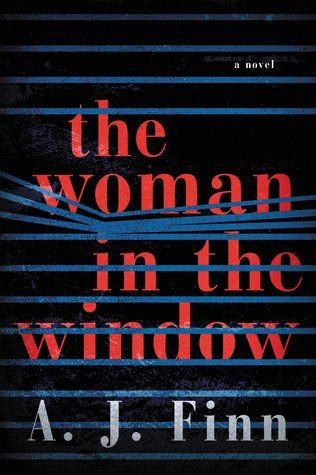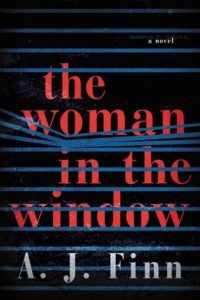 The Woman in the Window by A.J. Finn
Anna hasn't left her home for ten months, too terrified to step outside. Her lifeline is her window, where she sits day after day, watching her neighbours. When the picture-perfect Russell family moves in, Anna is instantly drawn to them. But one evening, a frenzied scream rips across the silence, and she witnesses something no one was supposed to see. Now she must do everything she can to uncover the truth about what really happened. But even if she does, will anyone believe her? And can she even trust herself?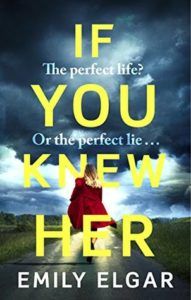 If You Knew Her by Emily Elgar
Chief nurse Alice finds something fascinating and familiar about Cassie, a new patient. And then Alice discovers something her patient has been keeping from everyone, a secret that changes everything. Frank is a patient on the same ward who has locked-in-syndrome, so can hear and see everything around him but cannot communicate. Soon he comes to understand that Cassie's life is still in danger and as the police continue to investigate what really happened to Cassie, only Frank holds the truth, which no one can know and he cannot tell.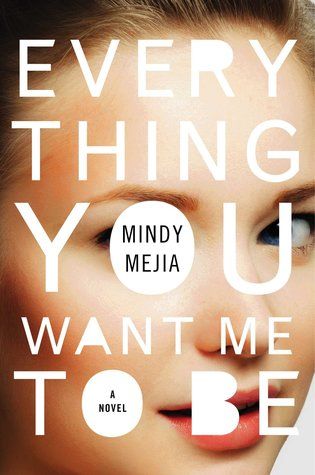 Everything You Want Me To Be By Mindy Mejia
When young Hattie is found murdered, the tragedy rips right through the fabric of her small-town community. Soon, it comes to light that she was involved in a potentially explosive secret online relationship. Full of twists and turns, Everything You Want Me to Be reconstructs a year in the life of a dangerously mesmerizing young woman, during which a small town's darkest secrets come to the forefront.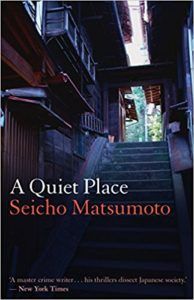 A Quiet Place by Seicho Matsumoto
While on a business trip to Kobe, Tsuneo Asai receives the news that his wife Eiko has died of a heart attack, leaving him perplexed. How did his shy wife wind up dead in a shady Tokyo neighborhood? When Tsuneo goes to apologize to the boutique owner for the trouble caused by his wife's death he discovers the villa Tachibana nearby, a house known to be a meeting place for secret lovers. As he digs deeper into his wife's recent past, he must eventually conclude that she led a double life.
psychological Thrillers About Parents And Children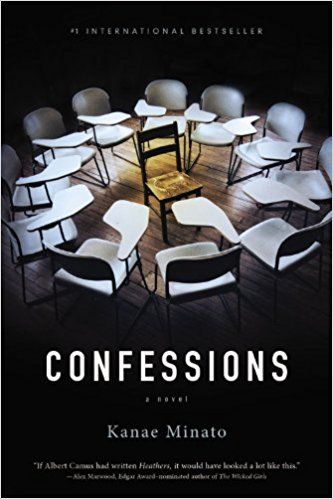 Confessions by Kanae Minato
After calling off her engagement in the wake of a tragic revelation, Yuko Moriguchi had nothing to live for except her only child, four-year-old child, Manami. Now, following an accident on the grounds of the middle school where she teaches, Yuko has given up and tendered her resignation. But first she has one last lecture to deliver. She tells a story that upends everything her students ever thought they knew about two of their peers, and sets in motion a diabolical plot for revenge.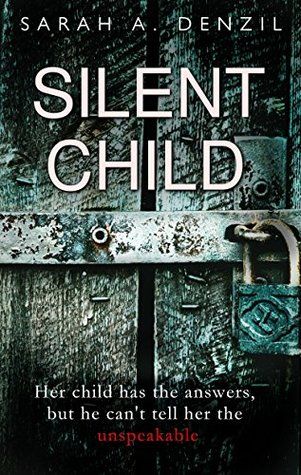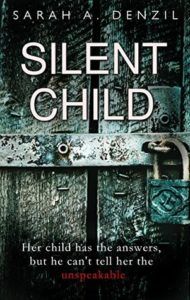 Silent Child by Sarah A. Denzil
Years ago, Emma's young son was thought drowned in the river of their small town, though his body was never found. Ten years later, her son returns, a traumatized teenager. Too traumatized to speak, he raises endless questions and answers none. As Emma attempts to reconnect with her now teenage son, she must unmask the monster who took him away from her. But who, in their tiny village, could be capable of such a crime?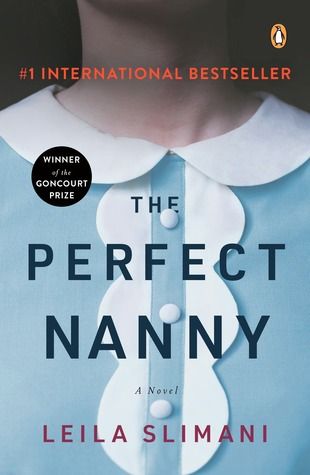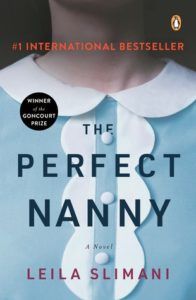 The Perfect Nanny by Leïla Slimani
When Myriam, a mother and brilliant French-Moroccan lawyer, decides to return to work, she and her husband are forced to look for a caretaker for their two young children. They are thrilled to find Louise: the perfect nanny right from the start. Louise sings to the children, cleans the family's beautiful apartment in Paris's upscale tenth arrondissement, stays late whenever asked, and hosts enviable kiddie parties. But as the couple and the nanny become more dependent on each other, jealousy, resentment, and frustrations mount, shattering the idyllic tableau.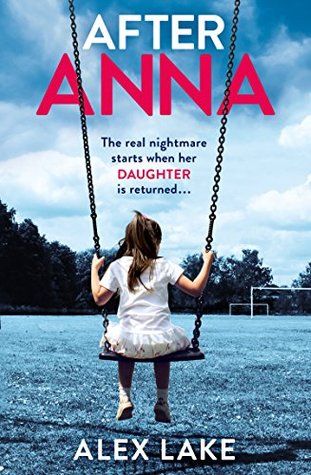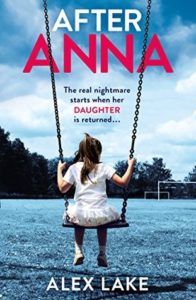 After Anna by Alex Lake
A girl is missing. Five years old, taken from outside her school. She has vanished, traceless. The police are at a loss; her parents are beyond grief. Their daughter is lost forever, perhaps dead, perhaps enslaved. But the biggest mystery is yet to come: one week after she was abducted, their daughter is returned. She has no memory of where she has been. And this, for her mother, is just the beginning of the nightmare.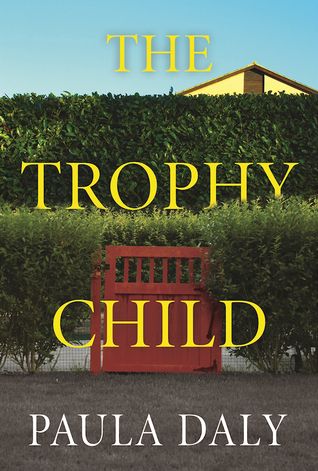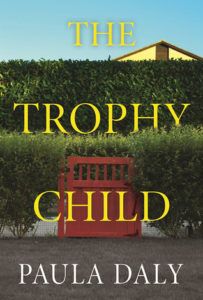 The Trophy Child by Paula Daly
Karen is known in her neighborhood as a tiger mother. In her unending quest for excellence, her seemingly flawless family start to rebel against her. When tragedy strikes, Karen's carefully constructed facade begins to fall apart—and once the deadly cracks appear, they are impossible to stop. A thrilling tale of ambition and murder, Daly's richly imagined world of suburban striving and motherly love is an absorbing page-turner about the illusions of perfection and the power games between husband and wife, parent and child.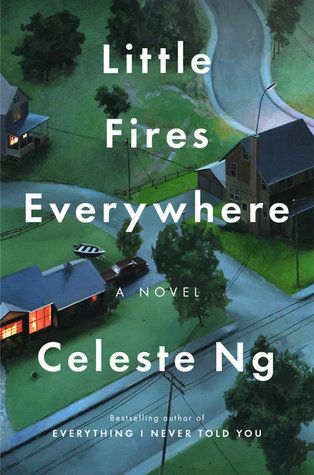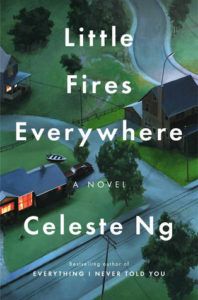 Little Fires Everywhere by Celeste Ng
No one embodies the rule-abiding spirit of the Shaker Heights suburb like Elena. Her beliefs are challenged when single mother Mia arrives with a teenage daughter, a mysterious past, and a disregard for the community's rules. Suspicious of Mia and her motives, Elena becomes determined to uncover her neighbor's secrets. But her obsession will come at unexpected and devastating costs to both her family and Mia's.
Looking for even more psychological thrillers? We've got you. Check out this post judging the summer's Gone Girl readalikes, 6 messed-up psychological thrillers written by authors who aren't Gillian Flynn, and 5 psychological thrillers that aren't formulaic.