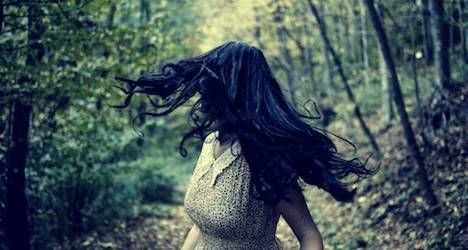 This content contains affiliate links. When you buy through these links, we may earn an affiliate commission.
This post about psychological thrillers is a guest post from Rabeea, a Karachi-based book critic presently writing for Chicago Review of Books, Wales Art Review, Storgy, Brooklyn Mag and elsewhere.
---
Since Gillian Flynn's Gone Girl became a huge sensation (and deservedly so), a lot of other writers seemed to have followed suit. Now I don't know about you, but I have reached my saturation point when it comes to books which have the word "Girl' or 'Her' in its title. 99 times out of 100 these books are either rehashed domestic thrillers or feature a wife or sister who mysteriously disappears. So if you enjoy intelligently written psychological thrillers but are weary of the Gone Girl me-toos and cookie-cutter domestic noir, keep reading. For some palette cleansing, here are a few compulsively readable literary psychological thrillers with mind-bending plots and engagingly twisty writing which will keep you hooked until the very end.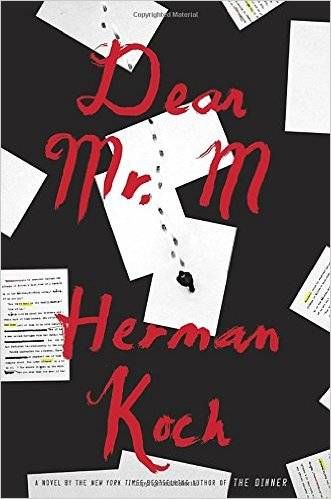 Dear Mr M by Herman Koch – Full disclosure: I am a huge Herman Koch fan. If you haven't heard of him before, I recommend you to start with his previous novel, The Dinner, which will be made into a movie later this year starring Richard Gere and Laura Linney. Dear Mr M is a disconcerting metafiction which involves an eminent writer who is being stalked by our narrator for sinister reasons, revealed later on. The acerbic undertone of the narration is refreshing to read, as Koch brilliantly disparages writers and offers sardonic insights about the process of writing. It was one of my favorite books I read last year and literary buffs will love this propulsive piece of fiction.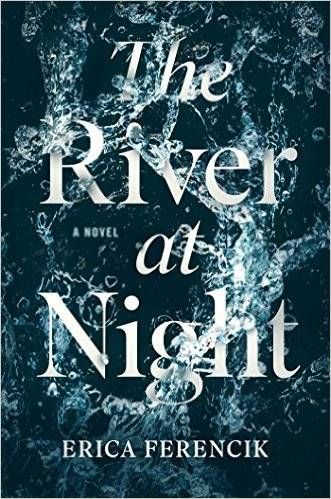 The River at Night by Erica Ferencik –This book is an electrifying rollercoaster ride. It is the story of four life-long friends who have made a pact to go on a getaway every year to reconnect. This year, they have decided to go white water rafting. After a freak accident on the raft, the girls are left to navigate their way through the dangerous terrain and deadly rapids of the river. This book reads like a female Deliverance and is the perfect blend of adventure, thriller and female friendship.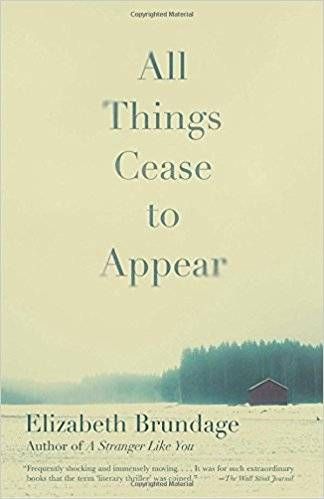 All Things Cease to Appear by Elizabeth Brundage –This book blew me away. It's the perfect mix of gothic and noir and is a gripping exploration od the mind of a psychopath. It starts right after a gruesome murder and is an eerie story about how much do we really know our loved ones. This elegantly written slow-burner is brimming with suspense and impending doom. It is also an incisive portrayal of relationships and seamlessly combines elements of a ghost story and a relationship drama.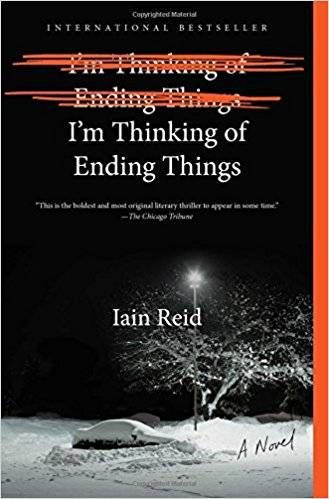 I'm Thinking of Ending Things by Iain Reid –This is the most unsettling book I have ever read, and one of the hardest books to describe. It's a curious blend of gothic and suspense and I think if I had to categorize it, I'd call it a work of psychological horror. People and things are never what they first appear to be in this mind-bending story – they morph and distort into hideous and strange counterparts. Because of the ambiguous ending, this will make for polarizing read, but I for one found it deliciously sinister, dark, and harrowing.
Version Control by Dexter Palmer – This riveting work of speculative fiction puts a new twist on the multiverse trope. Science fiction is not my favorite genre, yet I found this book extremely engaging as Palmer uses the dystopian plot to deliver a clever satire on our technology-obsessed age. Version Control is full of mind-bending twists with a multilayered plot which is as entertaining as it is poignant. What was particularly striking was for all the thrills, this book is so much more than a run of the mill sci-fi, adroitly addressing timely issues like race, philosophy, science and humanity.
Find even more thriller and mystery recommendations here.