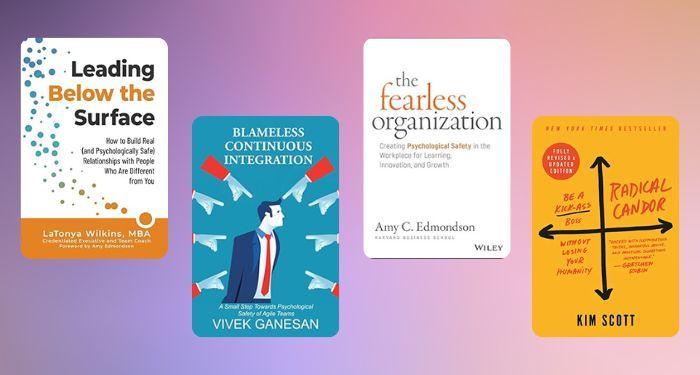 This content contains affiliate links. When you buy through these links, we may earn an affiliate commission.
What are psychological safety books? According to Amy Edmondson, who coined the phrase "team psychological safety" and wrote one of the books below on the topic, it's an understanding that it's okay to express your ideas, ask questions, and admit mistakes without "the fear of negative consequences" in group settings like a family, a workplace, or a friend group. Improving psychological safety in a group can increase engagement, improve decision-making, and "foster a culture of continuous learning and improvement," according to Edmondson.
In a McKinsey article, social scientists believe psychological safety is a "prerequisite for people to be at their best in all aspects of life." Improving psychological safety doesn't just impact your workplace performance but also your personal life, too.
Unfortunately, this isn't a priority for many people in leadership roles or organizations as a whole. According to a McKinsey Global Survey conducted during the pandemic, psychological safety and the behaviors that promote it, like establishing a positive team climate or setting up leadership development programs to improve open dialogue, were limited at modern workplaces despite how important it seems to be.
If you're looking to learn more about the concept or make your workplace better in whatever way you can, read these eight psychological safety books to get started!
---
I hope some of these psychological safety books can help you better understand the concept and how to implement it in your life. If you're in the mood for more psychological books, check out these 11 work-life balance books or these top management books.