This content contains affiliate links. When you buy through these links, we may earn an affiliate commission.
Most progressive to-do lists include prison reform. America leads the world in the number of incarcerated people, making up 25% of the worldwide imprisoned population though we are only 5% of the world population.
Unfortunately, it can feel like trying to stop a river during the rainy season. The news lately has been full of stories about prisons reducing the contact incarcerated people may have with their families, preventing fresh fruits and vegetables from being sent to people in prison, and, of course, banning certain books for people in prison.
Book Banning in Prisons
For anyone who believes in the power of stories and the written word, it makes sense to curate the collection of books to support rehabilitation and reintroduction of imprisoned people. But curation and censorship are different.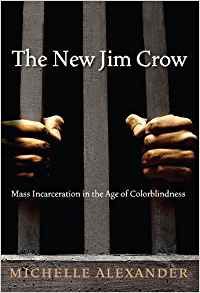 Last week, prisons in Trenton and Delmont, New Jersey, banned Michelle Alexander's 2010 non-fiction book The New Jim Crow: Mass Incarceration in the Age of Colorblindness. In the book, Alexander describes the way that institutional bias has allowed for the legal system to act as a means of racial and social control and decimate African-American communities. This book is easily considered one of the most important books of the 21st Century so far. Considering that 60% of the American prison population are people of color, Alexander's book ought to be required reading for anyone associated with prisons.
This week's book banning has a happy ending: the American Civil Liberties Union (ACLU) sent a letter protesting the censorship as infringing on the First Amendment rights of Americans in these prisons. The New Jersey Department of Corrections reversed the ban two hours after receiving the letter.
But people in prison are still prevented from accessing many quality books. A New York directive prevents families from sending loved ones books purchased outside five approved vendors, who offer a total of 77 books, 24 of which are coloring books. Texas prisons ban books such as The Color Purple by Alice Walker and Freakonomics by Steven D. Levitt and Stephen J. Dubner.
As a book person, I fully believe in the ability of books to transform the reader's outlook. The podcast Rough Translation offers the powerful story of a man in prison in Somalia who maintained his sanity in solitary confinement thanks to Anna Karenina. Books often serve in lieu of therapy (which may not be offered in prison) and have helped incarcerated people reflect on their own lives. Reading can change us.
I'll leave you with one last point about the transformative role of books: The most requested book in prisons is the dictionary. It's hard to be transformed and successful when you don't have all of the tools.
Conclusion
If you're interested in some actionable links, check out these Book Riot posts: Donate Books to Prisons: What, Why, and How and Donate Books to People in Prison to learn about book wish lists for prisons. Or click here if you'd like to thank the ACLU.
Here's hoping that everyone in a New Jersey prison, and everyone outside a New Jersey prison, picks up The New Jim Crow now that they are no longer prevented from doing so. Banned books are always worth a read.