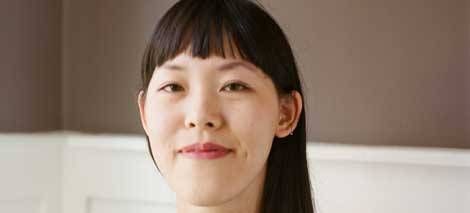 Comics Newsletter
Interview With Jen Wang, Author and Artist of THE PRINCE AND THE DRESSMAKER
This content contains affiliate links. When you buy through these links, we may earn an affiliate commission.
A prince that loves dresses. An unconventional seamstress who can make them. A deceptive city that wants the mystery of a fashionable debutante, and the prince behind the secret. These elements come together in The Prince and the Dressmaker, a graphic novel by Jen Wang.
Jen Wang has created multiple works, including a collaboration with Cory Doctorow called In Real Life, a graphic novel Koko Be Good, and a comic serial The White Snake. She sat down to talk with us about her most recent graphic novel, The Prince and the Dressmaker.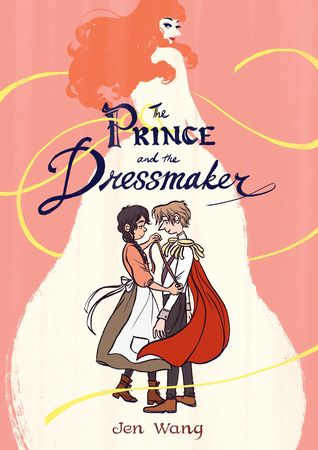 What a charming tale, and a graphic novel I didn't know I needed! What inspired the Prince Sebastian and Frances's adventures?
Thank you! For a while I've wanted to do a story involving a character whose superpower is making clothes that transform the wearer. I could never figure out the premise until one day I was watching RuPaul's Drag Race and suddenly it was obvious the story was about gender expression. The rest of the story, all the fairy tale, romance, and princess elements quickly fell into place from there.
What sort of research did you have to do for the tale, in regards to fashion, Paris and Brussels?
I did some reading about the time period, late 19th Century France, to get a sense of the changes that were taking place. It's a super interesting time because you have all these new concepts and technologies being introduced, like department stores and public transportation. Sewing machines became widely available in the 1850s and that completely revolutionized how clothing was produced. For fashion there are a ton of nerdy resources for historical costumers on the internet, and it was easy blowing a whole hour on Pinterest just collecting fashion images I liked.
If someone were to recreate the dresses, say for a comic convention cosplay, what material do you recommend, say for the marmalade dress?
Oh my gosh, I'll be so stoked if there is cosplay for this book (please take this as encouragement, cosplay-inclined readers, and if you do please send pics). Honestly for me the best part of cosplay are people's different interpretations of the costumes so I'm open to however people see the dress in their heads. But if I had to pick, I imagine the marmalade dress being something shiny and iridescent, like a satin.
Sebastian and Frances develop a bond over their love for fashion, and argue about how secrets can't be kept secret. The issues of gender identity, secrets, and career building are balanced with the charm of Sebastian's innocence, while also providing hope that society can change if the right people protect their loved ones. How did you strike that healthy balance?
I feel like these topics can be really emotional because they are so personal, but I wanted people to feel hopeful. So there's no villain, Frances and Sebastian accept each other right from the get go, and the world the characters live in is one that is willing to change. I think you buy it because it's wrapped in this fairy tale theme and playing off these Disney Princess movie tropes. It would be a lot harder if I went for a strict historical theme.
Thank you for selling comic pages for Hurricane Maria relief. Do you believe that art can improve people's lives, in more than one way, especially with the turmoil in real life?
I don't know, that's a good question! I think there a lot of problems in the world that cannot be solved by art directly. They require human action that isn't fun or easy. But I think art can inspire people to change their minds and learn more about each other and about their own selves. It may not be able to make changes the way laws or disaster aid can, but it can give strength to people in more personal and intimate ways, and can be just as important.
How does working on a graphic novel compare to working on a comic serial, like THE WHITE SNAKE?
I've done more graphic novels than serials, but I approach writing them the same way. With a serial I still have a story arc in mind, I just get to explore more material along the way. You can be really indulgent with it, whereas with a novel you want to condense your ideas into the sharpest points.
You've mentioned that you draw and ink by hand, before coloring on Photoshop. What tools do you like to use for drawing, inking and coloring?
I'm very old-fashioned when it comes to comics. I draw on 9" x 12" Bristol paper with a mechanical pencil and ink with a Kolinsky sable brush and India ink. Everything else gets finished in Photoshop, including the coloring. It's just how I've done comics since high school, so it's what I'm comfortable with.
There aren't many good books, at least in fiction, that discuss clothes-making, design, and fashion. Are there any that you recommend?
You're right, I don't know many either! The one that comes to mind is Beatrix Potter's The Tailor of Gloucester, which is about a tailor who rescues some mice from his cat, and the grateful mice end up finishing an important sewing job for him while he's ill. The illustrations are gorgeous, and it's probably my favorite Beatrix Potter book.
After THE PRINCE AND THE DRESSMAKER, which of your works should readers look for?
YA readers will probably enjoy In Real Life, a book I co-wrote with Cory Doctorrow. It's about a teenage gamer girl who becomes deeply involved in a MMORPG and discovers the complicated economic and political implications behind it after she befriends a boy in China.
The Prince and the Dressmaker is out on February 13. Be sure to pick up a copy!
Also In This Story Stream