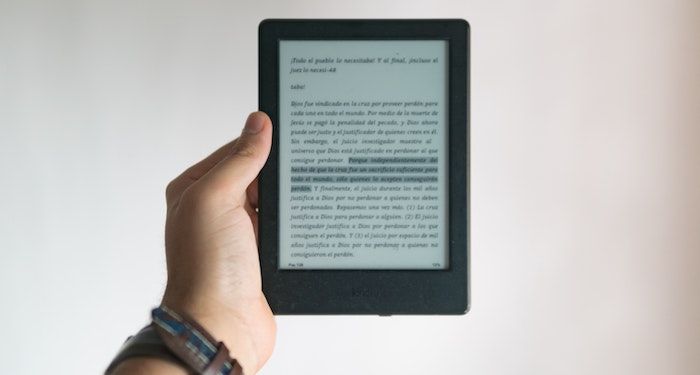 How To
Your Guide To Prime Reading vs Kindle Unlimited
This content contains affiliate links. When you buy through these links, we may earn an affiliate commission.
Prime Reading and Kindle Unlimited are both programs available on Amazon that are geared toward heavy readers. You might be wondering (as did I, tbh), why do there need to be two separate programs in the first place? Here, I'll try to clear up what readers need to know about Prime Reading vs Kindle Unlimited.
The Similarities Between Prime Reading Vs Kindle Unlimited
To be quite frank, Prime Reading and Kindle Unlimited are pretty much the same in terms of what they do and how you use them. On either, you can:
Access a variety of Kindle books, audiobooks, and magazines
From any Amazon device or Kindle app
As often as you want without due dates
This post on how Kindle Unlimited works provides more details on the logistics of using Kindle Unlimited, and will apply to Prime Reading as well ("Prime Reading" is often right by "Kindle Unlimited" in the various menus or when you're browsing).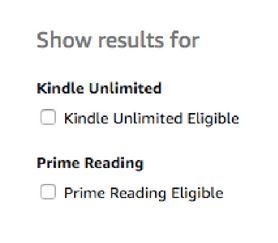 The Differences between Prime Reading Vs Kindle Unlimited
Now for what sets Prime Reading and Kindle Unlimited apart. I'd say there are two fundamental differences between the two services:
First is Amazon Prime. Prime Reading, as implied by its name, is one of the many benefits of Amazon Prime. The cost, therefore, is that of an Amazon Prime membership. Annual memberships are $119 per year, and monthly memberships are $12.99 per month. On the other hand, Kindle Unlimited is a standalone subscription service separate from Amazon Prime and can be purchased whether or not you are a Prime member. Kindle Unlimited is a monthly program for $9.99 per month.
Note that trials are available for both Amazon Prime and Kindle Unlimited, so you can always test them out before deciding which is right for you!
Second—and this is the BIG difference between the two—is what titles are available on each service. Prime Reading gives you access to a little over 1,000 titles that rotate in and out periodically. Kindle Unlimited gives you access to over 1,000,000 titles. In fact, the Prime Reading titles are just a subset of what's available on Kindle Unlimited.
More on Amazon Prime Reading Benefits
Because Prime Reading is just one benefit of Amazon Prime, here's some additional info relevant to reading as a Prime member.
Amazon First Reads is another benefit of Amazon Prime in which you can choose and download a free Kindle book each month out of about six soon-to-be-released titles.
If you use the Amazon Household feature to share benefits with family, both Prime Reading and Amazon First Reads are shared perks, so more reading fun for the whole family!

What other questions do you have about Amazon reading services like Kindle Unlimited and Prime Reading?