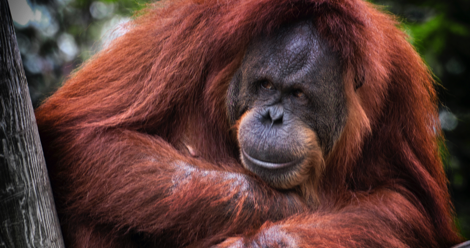 Lists
Primatology Books to Welcome the Newest Orangutans!
This content contains affiliate links. When you buy through these links, we may earn an affiliate commission.
Congratulations! It's a…new species of orangutan!
First I'd just like to say welcome to the family, pongo tapanuliensis. We're kind of a hominid hot mess (especially the hominin wing of the family). But we're glad to meet you before you go extinct!
For those of you not keeping your finger on the primatology pulse, scientists recently concluded that the orangutans living in the Batang Tau forests of Northern Sumatra are a genetically separate species from other known orangutans.
The Tapanuli join the Sumatran and Bornean orangutans as the three orangutan species. This increases our hominid family to include 8 living species, including humans.
Sadly, the Tapanuli are also the most endangered hominid with approximately 800 individuals in the wild.
In honor of our newest orangutan relatives, here are several books on primatology to get you reading!
As the book list below suggests, this is a REALLY woman-heavy field. It's called the Jane Goodall effect. Primatology graduates are about 80% women, nearly all white.
Also, readers, consider reducing your palm oil use; Nutella is contributing to orangutan habitat loss. Sorry, it's not all fun news here today.
Nonfiction
In the Shadow of Man by Jane Goodall
The Bonobo and the Atheist: In Search of Humanism Among the Primates by Frans de Waal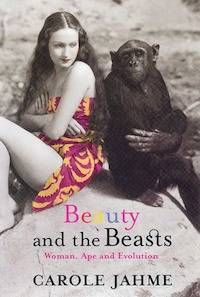 Reflections of Eden: My Years with the Orangutans of Borneo by Birute Galdikas
Gorillas in the Mist by Dian Fossey
Beauty and the Beasts: Woman, Ape, and Evolution by Carole Jahme
Of Bonobos and Men: A Journey to the Heart of the Congo by Deni Ellis Bechard
Gorillas Among Us: A Primate Ethnographer's Book of Days by Dawn Prince-Hughes
Fiction
The One and Only Ivan by Katherine Applegate
Save
Save