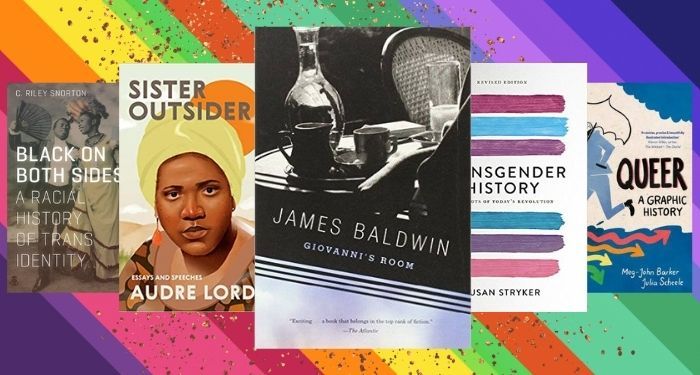 This content contains affiliate links. When you buy through these links, we may earn an affiliate commission.
Here's the thing. Every June, lists of "books to read this Pride" flood the bookish corners of the internet. These lists are usually pretty similar and feature the latest queer must-read books, but there are books out there that are much more foundational to queer history and culture. That's what this list is, a look at the books that detail the stories and histories of queerness in America.
When you're queer, it can be difficult to learn our history. Queer history isn't often taught to us or passed down generationally. Instead, we have to go out and learn on our own. It can be a tricky thing to navigate, especially with the current uptick in banning queer-centered books.
It's also important to note that the books on this list are centered on queer history in the United States. But, of course, queer history is human history and it isn't only in the United States.
So, this June when looking for books to read this Pride, add a few classics to your TBR alongside the brand new queer books. And, if you haven't read any queer books, this is the perfect place to start.
If you can only read one book this month, I hope you'll pick at least one of these books to read this Pride. But remember, while this list is a great start, there's still so much to learn. I encourage you to look for more queer history in other regions of the world.
If you're looking for a variety of queer reads other than history, we've got you covered. I hope we can all learn together. Happy reading, and happy Pride.