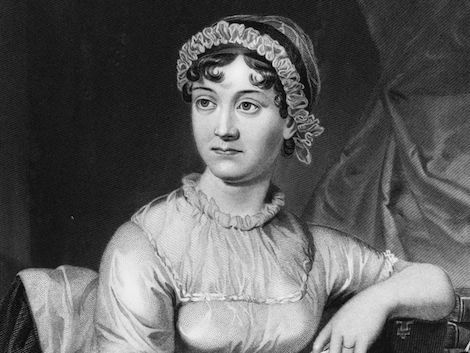 Classics
8 Pride And Prejudice Sequels For The Discerning Jane Austen Fan
This content contains affiliate links. When you buy through these links, we may earn an affiliate commission.
It is a truth universally acknowledged that a reader who finishes reading Jane Austen's Pride & Prejudice is in want of more to read. We already prepared one list of what to read when you want more Pride & Prejudice… and we still want more! What was married life like for Lizzie and Darcy? Whatever became of Mary and Kitty Bennett? Did Georgiana Darcy or Caroline Bingley ever find love… perhaps with one another? How would the story unfold in a contemporary setting? Or with teenage characters? Luckily, there is no shortage of options for the P&P enthusiast. Here are some of our recent favourite Pride and Prejudice sequels.
Interestingly, many storytellers imagine Lizzie and Darcy's married life will find them solving murders. In this, the first of the Mr. and Mrs. Darcy Mysteries, the newlyweds begin their new amateur sleuthing career with a mystery involving their in-laws, the Bingleys. As the series progresses, the Darcys encounter mysteries involving characters from other Austen novels, too!
This sequel has less sleuthing and more letter writing, as Elizabeth Bennet adapts to her new life as mistress of Pemberley. Writing to her sister, Jane, she confides her uncertainty and anxieties, and describes the everyday of her new life. Her first year at Pemberley is sometimes bewildering, but Lizzy's spirited sense of humor and satirical eye never desert her. Incorporating Jane Austen's own words and characters from her other works, the book is a literary patchwork quilt piecing together the story of Lizzie's first eventful year as Mrs. Darcy.
Pride & Prejudice ended with Jane, Lizzie, and Lydia partnered up — but what of studious Mary? This book explores their possible futures, as Mary hopes for something other than the domestic life of her married sisters. Thrown against her will into society, she discovers that promises can be broken, money can conquer love, and duty is not always a path to happiness. But by the time she realises her perceptions might be false, might she have missed her chance at a future she'd never imagined?
Caroline Bingley was shown in full-on frenemy mode in the original novel. Here, she gets her turn as heroine in a work that's one part sequel and one part parallel story that retelling parts of the original novel from Caroline's point of view. She always assumed she'd wind up with Darcy, leaving her unprepared when she falls for another man. Caroline must sort out her feelings and decide between what she has always expected her life would be, and the possibility of what it could be.
Darcy's younger sister Georgiana played a small but notable role in the original novel; here, she takes centre stage. Embarking upon a concert tour of the continent, Georgiana finds her heart torn between two men she meets in Paris. Set in post-Napoleonic Empire France, this is a riveting love story that enters a world of passion where gentlemen know exactly how to please and a young woman learns to direct her destiny and understand her heart.
Charlotte Collins (nee Lucas) was Lizzy's confidante in the first novel, and her choice to marry the seemingly unpleasant Mr. Collins surprised her friend. Here we see that her compromise to choose stability rather than love begins to lose its lustre through years of marriage. But when she finds herself unexpectedly widowed, Charlotte becomes chaperone to her flighty sister and decides to ensure Maria winds up happier than she.
Lydia, the most flirtatious and wild of the Bennet sisters, ended the original novel in a shotgun marriage to the wicked Wickham. Here we see just how she fell for the cad while on holiday in Brighton, and how she felt upon realizing he was not the hero he presented himself as. Part sequel, part deleted scenes of the original work, this novel digs into Lydia's character to understand and perhaps even sympathize with her actions.
This work can be read as a standalone or following the first two volumes of the Pride and Prejudice Chronicles series. Here, we see what may have happened to Kitty Bennet after the events of the original novel. Staying with her Aunt and Uncle Gardiner in London for the winter, Kitty throws her energies into finding a husband for her hopelessly bookish sister Mary, and discovering whatever mysterious trouble is worrying her sister Jane. But then she meets a handsome clergyman with a shadowed past and discovers that love may not be at all finished with her.
Did we miss any of your favourite Pride And Prejudice sequels? Let us know in the comments!