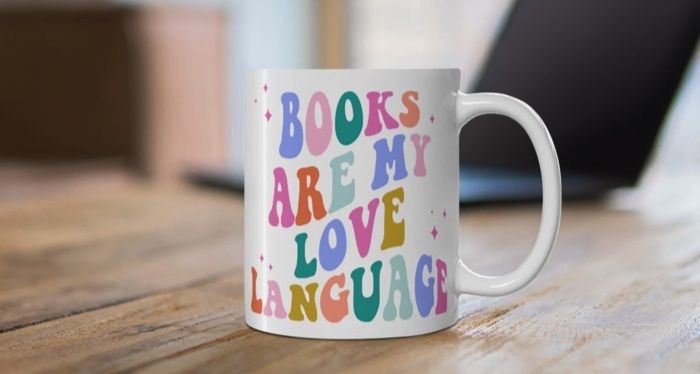 This content contains affiliate links. When you buy through these links, we may earn an affiliate commission.
Winter for many of us means cold, gray days and lots of time spent indoors. While this can be a bit depressing (I miss the sun! And my hammock!) it can also be a great time to curl up with a great book — or several — and a mug full of something yummy. If you're starting to feel like you're stuck in a rut of endless winter and you need a little pick me up, how about splurging on an adorable new bookish mug? I recommend making a ritual out of using your new mug to make something tasty, whether's it's adding fancy creamer to your morning coffee or preparing a frothy tea latte one afternoon, and then curling up with a great book.
These pretty mugs are just the thing to add a little bookish happiness into your endless winter days! They run the range from pretty to cute to retro, and they'll put a smile on your face every time you use one. And if you need a little inspiration for your drink and book pairings, then we've got some book and tea recommendations for you as well!