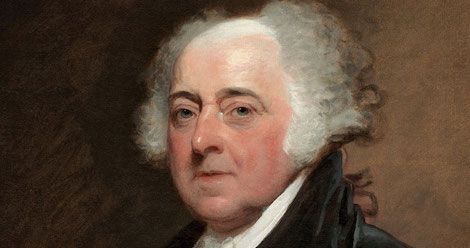 Lists
44 Presidential Biographies to Add to Your Reading List
This content contains affiliate links. When you buy through these links, we may earn an affiliate commission.
Ready to dive into history and learn more about the forty-four men who led these United (and sometimes not-so-united) States? Check out these definitive presidential biographies!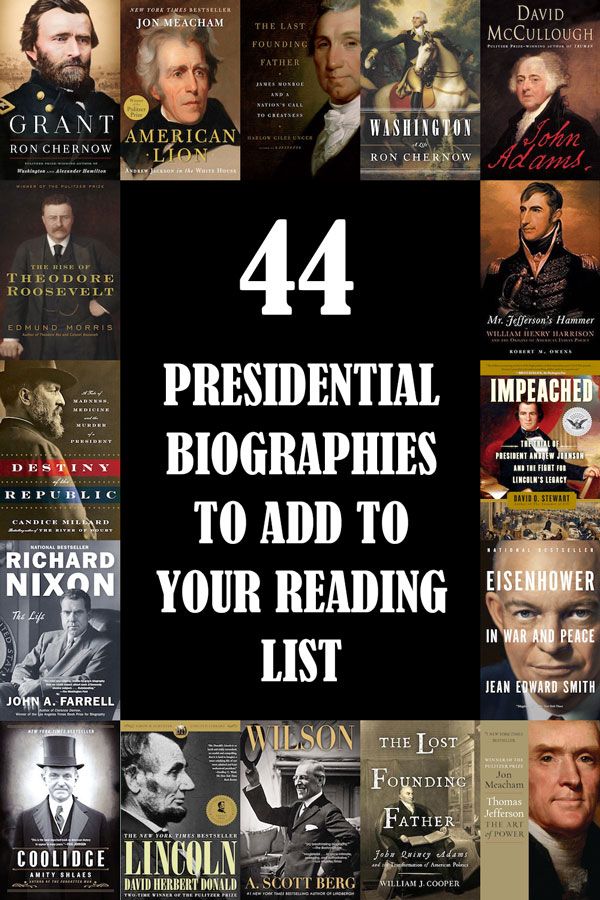 Washington: A Life by Ron Chernow—Winner of the 2011 Pulitzer Prize, this nearly one thousand–page tome is the definitive biography of America's first president.
John Adams by David McCullough—Winner of the 2002 Pulitzer Prize, this is one of my favorite presidential biographies because it has the rare combination of stellar historical research and beautiful, evocative writing.
Thomas Jefferson: The Art of Power by Jon Meacham—This #1 New York Times bestseller explores Jefferson's life through a political lens and offers a balanced view of the founding father's strengths and weaknesses.
James Madison: A Biography by Ralph Ketcham—Though rather academic for the lay reader, this book offers a more personal approach to the Father of the Constitution.
The Last Founding Father: James Monroe and a Nation's Call to Greatness by Harlow Giles Unger—At four hundred pages, this book offers an approachable introduction to America's last—and oft-overlooked—founding father.
The Lost Founding Father: John Quincy Adams and the Transformation of American Politics by William J. Cooper—This new biography argues that John Adams's less famous son has been sidelined by history and should be honored as a founding father alongside his predecessors.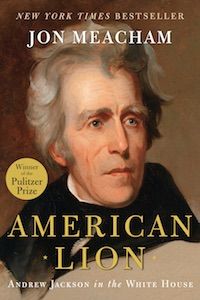 American Lion: Andrew Jackson in the White House by Jon Meacham—Winner of the 2009 Pulitzer Prize, this book lays bare the good, the bad, and the ugly of the Jackson administration and is definitely one of the most interesting presidential biographies on this list.
Martin Van Buren and the American Political System by Donald B. Cole—This book provides an excellent introduction to the president you'd never heard of until that funny Google commercial came along.
Mr. Jefferson's Hammer: William Henry Harrison and the Origins of American Indian Policy by Robert M. Owens—This book focuses on Harrison's role in shaping America's westward expansion and federal Indian policy in the Old Northwest.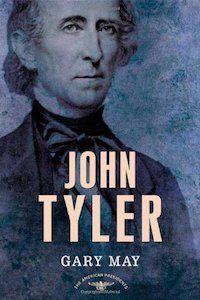 John Tyler by Gary May—At little more than two hundred pages, this book offers a concise introduction to this controversial (dare I say treasonous?) president.
Polk: The Man Who Transformed the Presidency and America by Walter R. Borneman—This book offers a fascinating overview of Polk's role in the westward expansion of America: wresting control of California and much of the southwest from Mexico, bringing Texas into the Union, and liberating most of Oregon from Britain's grasp.
Zachary Taylor: Soldier, Planter, Statesman of the Old Southwest by K. Jack Bauer—This biography explores the contradictory nature of America's twelfth president.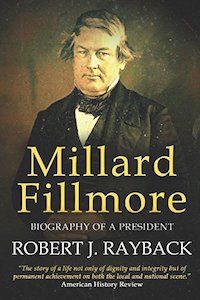 Millard Fillmore: The Biography of a President by Robert J. Rayback—In this biography, Rayback places Fillmore in the tumultuous context of the mid-nineteenth century and argues that he has been unfairly dismissed by history.
Franklin Pierce by Michael F. Holt—This book offers a concise overview of the troubled presidency of Franklin Pierce and posits that the fourteenth president placed party over politics to the detriment of the nation.
President James Buchanan: A Biography by Philip S. Klein—This short biography explores the life of the man who all but ensured the ignition of the Civil War and has been consistently ranked as one of the worst presidents in American history.
Lincoln by David Herbert Donald—This biography from a two-time Pulitzer Prize winner chronicles Lincoln's rise from humble beginnings to the White House.
Impeached: The Trial of President Andrew Johnson and the Fight for Lincoln's Legacy by David O. Stewart—This book details the impeachment of Lincoln's successor and the chaos of post-Civil War politics.
Grant by Ron Chernow—This outstanding #1 New York Times bestselling biography argues that Grant has been unfairly judged by history and was far more complex than we give him credit for.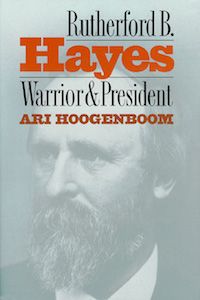 Rutherford B. Hayes: Warrior and President by Ari Hoogenboom—Rutherford B. Hayes is unlikely to make anyone's list of favorite presidents, but this book argues that he deserves far greater recognition than has previously been granted him.
Destiny of the Republic: A Tale of Madness, Medicine, and the Murder of a President by Candice Millard—This book chronicles James Garfield's rise from poverty to the presidency and details the dramatic history of his assassination and legacy.
Gentleman Boss: The Life of Chester Alan Arthur by Thomas C. Reeves—This book recounts the life, early career as a lawyer and civil servant, and administration of the twenty-first president.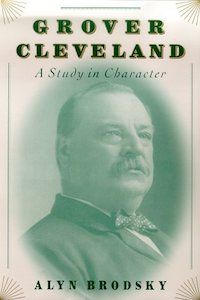 Grover Cleveland: A Study in Character by Alyn Brodsky—This comprehensive biography chronicles the life of the only Democrat elected to the presidency between the Civil War and World War I.
Benjamin Harrison by Charles W. Calhoun—This succinct biography offers an overview of the younger Harrison's life as a leading Indiana lawyer, Lincoln campaigner, senator, and president.
President McKinley: Architect of the American Century by Robert W. Merry—This book contends that McKinley's considerable achievements were overshadowed by his successor, Theodore Roosevelt, and seeks to restore his place in the presidential pantheon.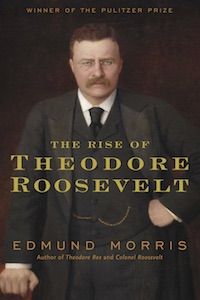 The Rise of Theodore Roosevelt by Edmund Morris—Winner of the 1980 Pulitzer Prize and National Book Award, this is the first in a trilogy that chronicles the life of Teddy Roosevelt. The second book is Theodore Rex and the final volume is Colonel Roosevelt.
The William Howard Taft Presidency by Lewis L. Gould—This book offers a provocative analysis of Taft's successes and failures in office and presents a compelling picture of the only president to later serve as a chief justice.
Wilson by A. Scott Berg—This compelling biography offers one of the most personal portraits of Woodrow Wilson, thanks to the author's access to two recently-discovered caches of papers written by people close to the president.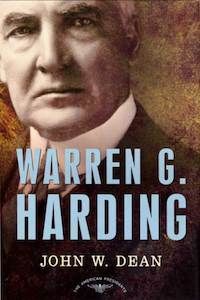 Warren G. Harding by John W. Dean—This brief but compelling biography exposes the truths and myths about the man who was arguably America's worst president.
Coolidge by Amity Shlaes—This New York Times bestselling biography chronicles the unlikely ascent of a small town New England youth to the presidency and offers a compelling portrait of the man who restored trust in Washington following the disastrous Harding administration.
Herbert Hoover in the White House: The Ordeal of the Presidency by Charles Rappleye—The result of detailed research, this this book argues that Hoover is not quite the passive president he is often portrayed as.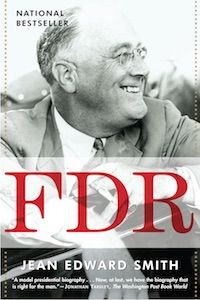 FDR by Jean Edward Smith—This unparalleled biography dives deep into FDR's complicated private life, his shortcomings as a president, and his celebrated accomplishments.
Truman by David McCullough—Another of David McCullough's renowned presidential biographies, this book offers a nuanced portrait of the president who oversaw the conclusion of World War II and the Korean War.
Eisenhower in War and Peace by Jean Edward Smith—In this definitive biography, Smith provides new insight into Ike's apprenticeship under General MacArthur, his wartime affair with Kay Summersby, and the 1952 Republican convention that catapulted him into the White house.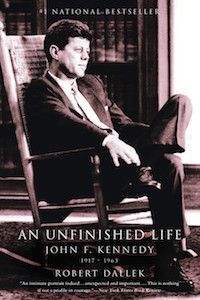 An Unfinished Life: John F. Kennedy, 1917–1963 by Robert Dallek—This national bestseller offers a nuanced portrait of JFK, providing readers with a detailed account of his troubled private life and speculating about how he would have dealt with the Vietnam dilemma had he survived his assassination.
Lyndon B. Johnson: Portrait of a President by Robert Dallek—Originally a two-volume biography, this book has been condensed into a more readable four hundred pages of insightful analysis of Johnson's presidency.
Richard Nixon: A Life by John A. Farrell—This uncompromising biography of America's darkest president explores the many twists and turns that found Nixon at the point of impeachment.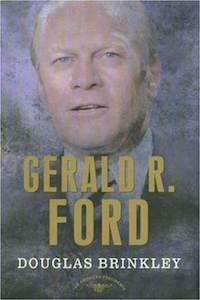 Gerald R. Ford by Douglas Brinkley—This fascinating book argues that Ford, though clumsy at times, was the antidote to Nixon's toxic reign, never bowing to party politics and challenging the extreme right even when it was unpopular to do so.
Redeemer: The Life of Jimmy Carter by Randall Balmer—This fascinating book places Carter's politics in the context of his faith and documents how he challenged the conventional marriage of Evangelical Christianity with conservative politics.
Governor Reagan: His Rise to Power by Lou Cannon—This is the first in a two-volume biography. The second volume is President Reagan: The Role of a Lifetime.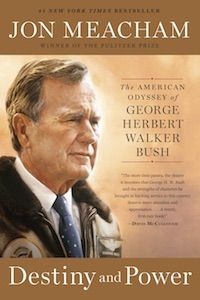 Destiny and Power: The American Odyssey of George Herbert Walker Bush by Jon Meacham—This biography draws from personal diaries and the author's direct access to the former president and his family to paint an intimate portrait the forty-first president.
The Survivor: Bill Clinton in the White House by John F. Harris—The author of this biography covered Clinton for the Washington Post for six of his eight years in office, giving him unparalleled insight into the inner workings of the Clinton White House.
Bush by Jean Edward Smith—This book offers a well-rounded look at the younger Bush's presidency and documents how the president's tendency to ignore his advisers led to some disastrous decisions.
Obama: The Call of History by Peter Baker—This unique biography features numerous full-color photographs documenting Obama's presidency alongside text analysis.
The Making of Donald Trump by David Cay Johnston—This biography by a Pulitzer Prize-winning investigative journalist starts with Trump's family origins and takes readers all the way up to the White House, detailing his long history of racism, mafia ties, shady business dealings, and ties to Russia.
Tell me about the best presidential biographies you've read in the comments!
SaveSave
SaveSave
SaveSave
SaveSave