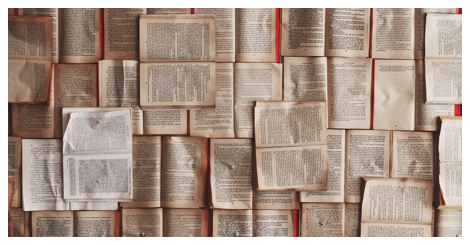 How To
Practical Tips for Book Lovers
This content contains affiliate links. When you buy through these links, we may earn an affiliate commission.
I had two particularly weird book-related habits as a kid. First, whenever I had to go to the basement during tornado sirens, I found comfort in reading Guinness World Record books. There was something really comforting in reading facts while worrying about the "what if" outside. True story: when a tornado did come through my neighborhood, I was reading Sweet Valley High, so, I kept on with the habit because clearly, it was the key to avoiding the brunt of a storm.
The second habit was reading through copies of Hints From Heloise that lived in the spare basement room. I grew up with my grandparents, so those books belonged to my grandmother. I remember more than once packing a copy of Hints for silent reading in class. My nerd cred had been sealed well before then, so it went with the territory. Another true story: I got in trouble in third grade for having too many books in my backpack, which I treated like a lending library for classmates.
Hints had a longer impact on me beyond the specific tips, tricks, and "life hacks" offered in them (the later phrase being one that's become on trend over the last decade or so since it's a way to uncouple the history of books like Hints that were written by and aimed at women). Those books really lit an interest in finding creative ways to save time and energy, as well as resolve the tasks I hate with as little headache possible. I would go so far to suggest that perhaps it was this early interest that helped spark my interest in writing and later, librarianship. Finding solutions to problems is a thing I love to do. Thus, practical tips for book lovers.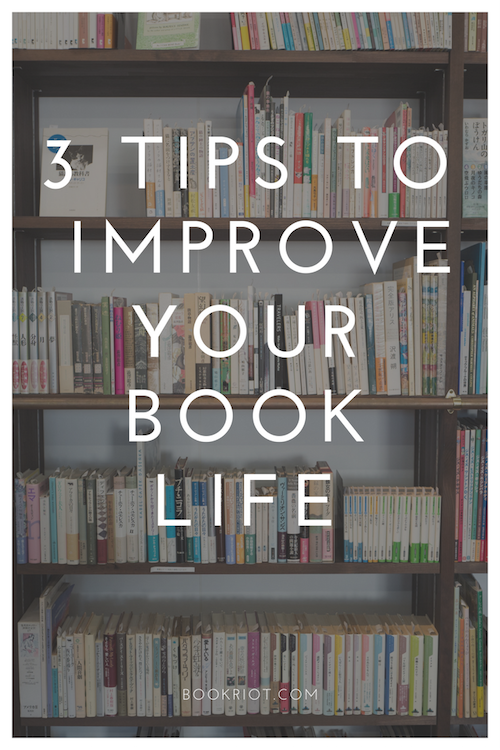 Over the course of becoming a fully-fledged adult, I've picked up a trio of handy book-related life hacks and tips for book lovers. These don't have a common thread except they're easy ways to bring a little more time and ease into some of the frustrating parts of the book life.
Flat Bottomed Reusable Bags Are The Solution To Packing And Moving Books
I moved pretty much every year from the age of 18 to the age of 25, sometimes multiple times per year (year 21-22, for example, had no fewer than four moves and one that was cross country). The biggest pain point in moving for me were the books.
While you can get a box and put your books in them, boxes have complications. First: they can get wet and thereby, soak your books. Second, they're rectangular with no give. For stacking purposes, this could be great. For "oh shit, only have this odd-shaped space to fit stuff" purposes, not so much. Not to mention, boxes get heavy and depending on the size and shape, they can be awkward to carry.
Enter the flat bottomed reusable bag, one of the best practical tips for book lovers.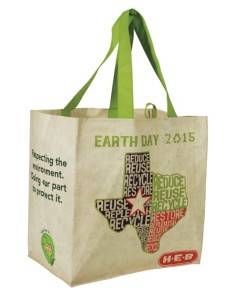 When living in Texas, I had the wonder of HEB at my disposal for groceries, and living without a car meant that I quickly amassed a pile of their reusable bags. For $1, I could fit a ton of stuff in them and because the bottoms of the totes were flat, there was a way to ensure my food didn't spill out when I was on the bus or waiting for the bus. Flat bottom bags also meant unpacking them was easy since I could set the bag on the floor and load into the fridge.
Then it hit me: this was the solution to moving books.
You can fit a ton of books in them. You can get bags with a waxy outer shell to ward off water. You can carry them with the handles. And perhaps most important, you can shove them into the awkward spaces you have when you're moving. That tiny spot on the bottom of the back seat of your car? You can manipulate the bag and books to shove it in there without ruining your books.
Flat bottom bags are pretty easy to find, especially at Targets and Whole Foods, and in most stores, they're a buck or two. I can't think of a better $10 investment for moving all the books.
Every time I get back to Texas, I end up back at an HEB picking up a few more.
Etsy Is A Treasure Trove Of Used Books
We know Etsy for how great it is to find cute, handmade, vintage, and niche goods. But it's also an excellent place to find used books, classics, and some of the weird stuff you thought you'd never see again.
What's even better is that in many cases, the cost to buy those books is low.
My interest in rereading the Ramona Cleary series as an adult sparked my quest to track them down and buy them all together. I could buy them new, but I really wanted to own the set that I'd grown up with, with the covers that brought the nostalgia of my youth with them. Hopping on Etsy and putting in "Ramona Quimby" led me to multiple sellers listing those exact books, noting their conditions, and then setting a price I was happy to pay. For $26 — that's with shipping — I scored all of the Ramona series, along with a few additional Cleary classics. That's not a bad price for 11 books, and they look damn good on my shelf in their beautiful, well-loved condition.
Here's a bonus tip for Etsy book nerdery: search for vintage children's books and get a kick out of the covers, the topics, and the (I kid you not) vast array of kitten related kids books that range from sweet to downright creepy in their covers, titles, and descriptions.
Maybe you'll find the perfect book gift for the person in your life who "has everything" and/or "is hard to buy for" this way.
Your Smart Phone Is Your Memory Now
This tip is one more readers might know about but it's still worth naming and sharing for those who will have an "ah ha" moment. Your smart phone is an incredible tool for remembering the books you want to read. I'm not talking about show rooming here, wherein you go to an indie bookstore and then look up the price of the book on a Major Online Retailer and buy it there instead.
I'm talking about when you're walking down the book section at Target, see their "read this if you like this" display, and you snap a photo. Then when you get home or you're at the library, you have a photo of the book.
While you certainly could pull open your notes feature, when you take a picture instead, you decrease the risk of user error in a book's title or author. You can show the picture to a librarian (or a bookseller!) and ask for help finding it.
One of the best reference questions I was asked as a librarian played out in a way that would be so different in today's smart phone heavy culture than it was then. The reader was looking for a "new book that was blue by Danielle Steele." She'd seen it at the local grocery store and made a mental note to ask about it at the library. Despite my searching, I kept coming up empty; then I realized perhaps she meant Daniel Silva — something I only thought about when I thought about how similar their names could look on a cover. The story ends with her realizing it was Daniel Silva, something that with a quick photo, would have been resolved much more quickly.
The other thing you can do is snap photos of great book displays you see at the library. Since those can rotate frequently, you may miss something you want to read but don't pick up in any given visit. A photo? It'll go with you next time.
And one last thought on this tip: do you get that syndrome when you're asked about the last book you read and/or loved that you forget what it was? That's a psychological phenomenon wherein the connections in our mind are so dense and well-looped that it's hard to come up with a simple answer to something that we love (see: why you can never answer the vague and pointless "tell us about yourself" question quickly — you have too many answers!). Perhaps what you can do is take a couple photos of books you've read and loved lately. Then you have them at your disposal and more, you can also initiate conversation about the author's other works, about the cover, or any other bookishly delightful topic.
Now tell me…what are some of your favorite tricks and tips for book lovers?