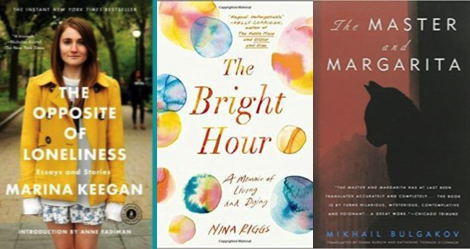 This content contains affiliate links. When you buy through these links, we may earn an affiliate commission.
This year's Read Harder challenged is presented by Libby.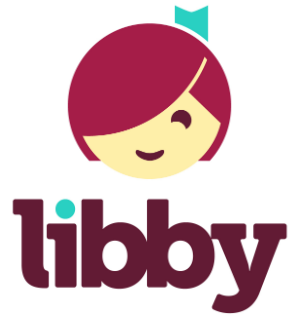 Meet Libby. The one-tap reading app from OverDrive. By downloading Libby to your smartphone, you can access thousands of eBooks and audiobooks from your library for free anytime and anywhere. You'll find titles in all genres, ranging from bestsellers, classics, nonfiction, comics and much more. Libby works on Apple and Android devices and is compatible with Kindle. All you need is a library card but you can sample any book in the library collection without one. In select locations, Libby will even get your library card for you instantly. Learn more at https://meet.libbyapp.com/. Happy Reading.
---
It's almost time to ring in Read Harder 2018! Are you still wrapping up the 2017 edition? Are you plotting out your future TBR piles? I am doing the former personally but the latter professionally because the stakes are just too damn high. I don't want the lot of us to see the very first task—a book published posthumously—and mindlessly pick up an Emily Dickinson collection. My girl was just the worst kind of em dash enthusiast (like those people who avoid gluten for funsies and consequently make restaurants roll their eyes at those of us whose health depends on the chef doing better than picking the croutons off a salad I'm not bitter you're bitter). Responsible em dash usage is demonstrated above so drop the poems and slowly walk away, friends. I got other options for you right here.
Memoir/Autobiography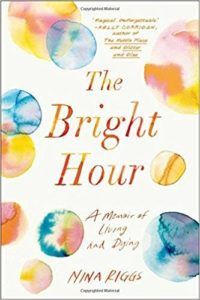 Hi, okay, this is not going to be easy reading. Riggs was a young mother when she got a breast cancer diagnosis. She's on this list, so you know it doesn't end well. But she sure lived well when it counted, and wrote about it with a tenderness that makes this book soothing even as it hurts. She was a poet, and you know it.
Here's another young parent who is dying of cancer (one of the things you learn while compiling this list is just how terribly unfair it all is). His background as a neurosurgeon provides a unique lens through which we watch him pursue, receive, and react to a diagnosis. But this isn't some kind of stilted academic account of his declining health. It's a beautiful memoir that reveals the human being—the son, the husband, the father—even as he fades away.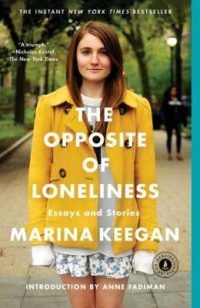 This list is becoming a downer. It's not too late to close this window and just read The Mystery of Edwin Drood. Still here? Okay, then here's a collection by a woman who died in a car accident when she was barely out of college. The untimeliness of Keegan's death may predispose you to approach her work with an indulgent kindness, but the writing stands on its own merit. I wish we could have gotten more.
Wilder led a long, full life! But sorry, if you treasure the version of events as presented in the Little House on the Prairie series, your wholesome bubble is going to be burst by this earlier work. You will, however, learn the unvarnished origins of the well-loved tales and gain some insight into why the children's novels were an effective format for Wilder's life story.
Fiction
The ethics of posthumously published fiction is fuzzy, but here are five books I'm comfortable recommending.
…or the novel announced only last week
…or why I almost majored in Classics
…or what I read that one semester instead of the assigned reading because this book had a cat on the cover
…or the Chilean doorstop of a book that you can totally get through especially if you like crime novels
…or the Austen book you should read that isn't that one book or that other book
Look, I'm sorry, I'm just spent from reading such recent memoirs by people who knew they were dying. But this task is so worth it, and I hope by this time next year you'll agree.