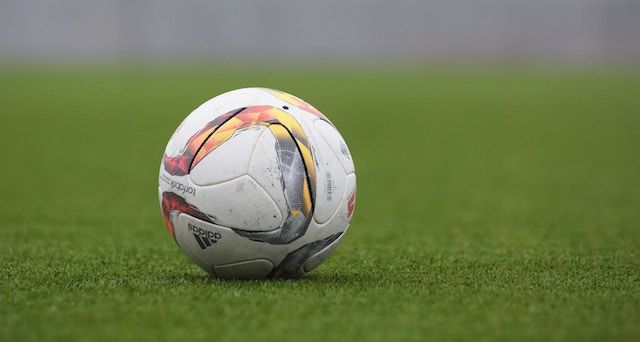 Feminism
7 Books To Read After Watching The Women's World Cup
This content contains affiliate links. When you buy through these links, we may earn an affiliate commission.
After watching the incredible U.S. Women's National Team (USWNT) kick butt on the world's stage, winning their fourth world cup title, I was reinvigorated and fired up, proud to be a former soccer player, delirious fangirl, and, for the first time in a long time, American.
If you're looking to continue the excitement, rage, and girl power, check out these seven books that will fit the bill perfectly.
In 2004, Oxenham, a journalist and documentary maker (and former soccer star at Duke), joined the women's soccer team Santos FC in Brazil, one of the world's leading countries in football. But this team had to hitchhike, share farm fields, and only got hand-me-down uniforms and gear from the men's team. Oxenham was appalled and dug further to figure out if this is what women's soccer looked like in other countries too.
As a former player, I have firsthand experience on my high school team—our uniforms were the old boys' uniforms, and we only got new jerseys when the boys' team was ready to buy new ones, passing their stained and shrunken kits down to us. We also played on "the back field," the boys' practice field, for our official matches instead of getting to play on the front field with actual seats for spectators.
(For additional reading, you can read about the last world cup the USWNT also won and their fight against playing on turf and the damage it causes, which just happened in 2017, and I can go on and on and on about equal pay, as could the team itself.)
Her book Finding the Game also follows soccer through the eyes of different cultures and communities.
Moxie by Jennifer Mathieu
Fed-up Vivian and her fed-up friends are tired of their small-town Texas school football team getting away with everything. So she creates a feminist zine, and soon, it's expanding rapidly among the students, starting nothing less than a revolution.
To continue learning and expanding on feminism and the power of women, if you haven't already picked up this manifesto, now's the time to do it. Adichie expands on the inclusion and importance of intersectional feminism, highlighting how dangerous and harmful the gender—and racial—divide can be.
Forward by Abby Wambach
This inside look at Wambach's life starts with her childhood—being put on the boys' team—to her trials and tribulations and successes and heartbreaks as she became a world-famous athlete. Abby is incredibly honest in her memoir, and it was enlightening and eye-opening to read about being a professional athlete and navigating sexism on such a large scale.
Braced by Alyson Gerber
Rachel can't wait for the new school year—she's going to be a forward on the soccer team, and her social life is picking up, her friends making everything they do fun. But then she has an appointment with her scoliosis doctor, and Rachel is told the curve in her spine is worse. She now has to wear a back brace 23 hours a day, changing every single thing about her life, including her ability to play soccer and how her friends see her.
A follow-up if you've already read We Should All Be Feminists (and even if you haven't) should be this manifesto detailing the sexism and treatment of women in the Middle East. Eltahawy met with women and listened to their stories, researching and wondering why women were consistently treated like second-class citizens, and calls forth those to take action against the oppressive regimes that rule women's lives.
Also appealing to fans of Stranger Things, this late '80s–set series chronicles a group of newspaper delivery girls as they uncover a strange and wild story—the biggest their town has ever seen. Excellent reading to continue the team and group power feeling.
---
You'll find more great books to read, too, in this list of books about women's soccer.