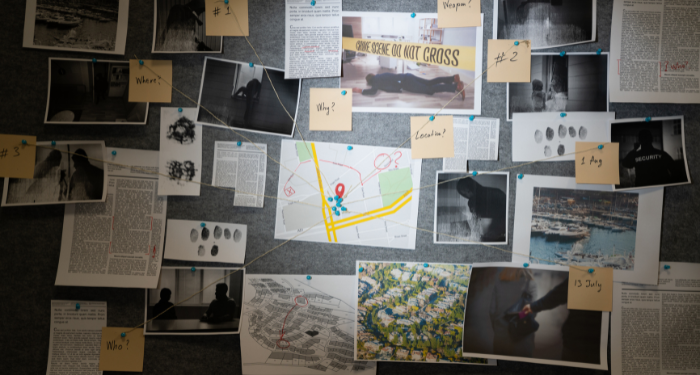 This content contains affiliate links. When you buy through these links, we may earn an affiliate commission.
One thing you can definitely expect from TikTok is a massive TBR. If you go on the app, you bet you're going to come out with thousands of newly-discovered books that you're going to add to your already-massive TBR. But that's okay, right? Right?? We cannot deny that BookTok, a.k.a. TikTok's bookish community, easily sells us books in innovative and creative ways. You can find obscure books if you dig for them, but it's not a surprise to find the same titles mentioned one too many times. Hype and popularity (and a marketing department with big pockets) push these books to the top of lists. But are they worth it?
Throughout the year, I've been slowly getting into the mystery genre. I have a soft spot for thrillers and mystery movies, especially murder mysteries a la Agatha Christie, so I wanted to start reading more of this genre. You can usually find me reading romance novels because I do enjoy a happily ever after, but mysteries have something that manages to always catch my attention. I feel like they provide me with the same kind of security as a romance novel does. Because when you're reading a romance novel, you know you're going to get that happy ending, and in a mystery novel, you know you are going to find the killer or resolve the mystery in the end. Mystery and romance are partners in crime that can never betray you.
What Are the Most Popular TikTok YA Mystery Books Right Now?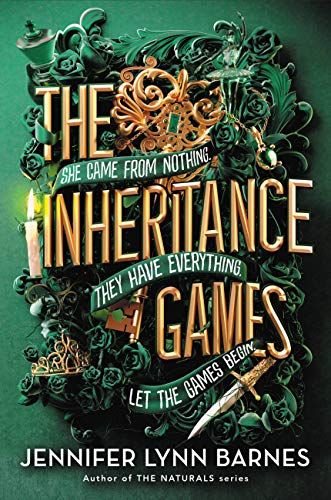 With more than 1.5 billion copies sold globally, The Inheritance Games is on top of the world. This series follows Avery Grambs, who finds out she has inherited a fortune from a man she has never met. But first, she must solve the mysteries behind the man and the family he has left behind.
You can't go anywhere without seeing this book on the shelves, be it in an airport or your local Target. And Little, Brown Books for Young Readers has already announced a spin-off series!
Jennifer Lynn Barnes is a name synonymous with young adult mystery novels. She not only wrote this book, but she also published the Naturals series and the Fixer series, both with very good reviews — they don't go below a 4.0 average rating on Goodreads. But it doesn't compare to the magnitude of the success of The Inheritance Games series, which shows in the sales, ratings, and publicity it receives. It's clear that one of the biggest YA mystery books today is The Inheritance Games.
Beautifully and uniquely written, A Good Girl's Guide to Murder is a book you won't stop reading. Nowadays, Holly Jackson is another author whose name comes up whenever YA mystery novels are talked about. Her newest release, Five Survive, is also making its rounds on TikTok, so you're going to see it everywhere very, very soon!
I say it's uniquely written because it features not only prose, but also logs, transcripts of interviews, and different formats to showcase the story being told. The book itself follows a murder case that poisons the town slowly day by day. Pippa Fitz-Amobi decides to choose the case for her final school project and, because of that, she uncovers secrets long forgotten.
If you're a fan of The Inheritance Games, you'll love the Truly Devious series. It features similar aspects of Barnes's series, like riddles, puzzles, and intrigue. But Truly Devious's main focus is a cold murder case that was left unsolved years before the novel starts. When true crime lover Stevie Bell starts her first year at Ellingham Academy — one of the most elite academies for the brightest, thinkers, and inventors — she is committed to solving the case. But maybe the murderer is still out there, and now, they're after her.
Solving a murder at a private academy will always draw our attention. And Maureen Johnson completely stole our hearts with this popular TikTok YA mystery book.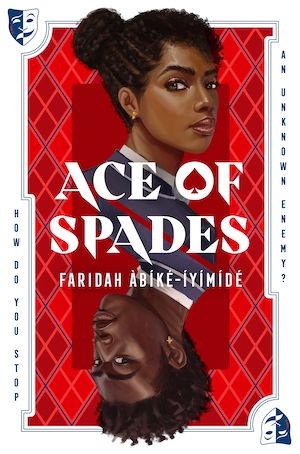 Get Out meets Gossip Girl in this impressive YA mystery which has been present in so many TikTok videos. Ace of Spades follows two teens who become the main focus of an anonymous texter who wants to reveal all of their dark secrets.
Being the only two Black students in a prominently white academy, Chiamaka and Devon's lives suddenly get entangled in a game of cat-and-mouse with someone who wants to take them down. With a hashtag with over 676,000 views on TikTok, readers can't get enough of Ace of Spades.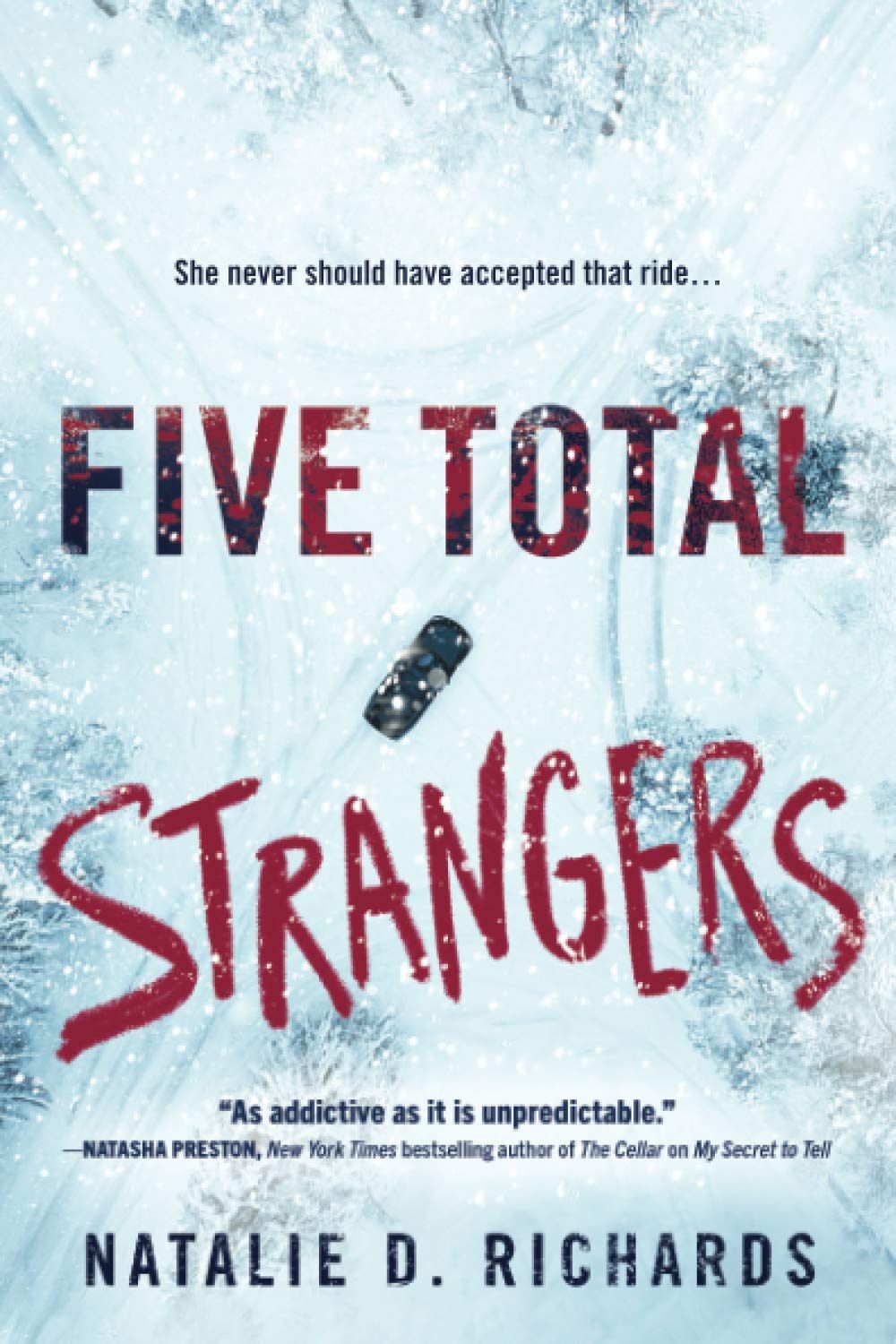 Another novel I noticed that came up almost every single time readers talked about YA mystery books was Five Total Strangers. The synopsis sounds incredible, and I get why people can't stop talking about this book.
The story is about five strangers whose layover is canceled because of a snowstorm and who later decide to share a ride in order to get to each of their destinations. But they don't know that someone in that car already knows all of them and has plans that end in disaster.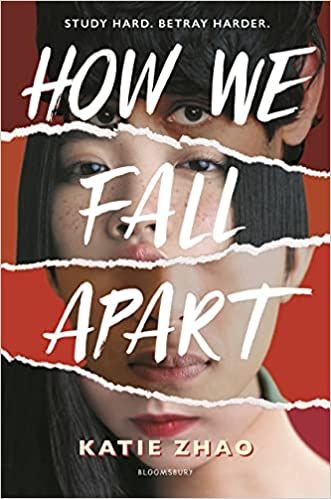 One of the most popular TikTok YA mystery books out now is How We Fall Apart, a novel about students at a prestigious prep school who suddenly have to confront their secrets when their ex–best friend turns up dead. Crazy Rich Asians meets Pretty Little Liars in this thrilling story that will have you on the edge of your seat.
If you look for the book tag #HowWeFallApart on its own, you'll find it has over 439,000 views! Personally, I always find stories that feature an anonymous texter targeting a group of rich people entertaining, so I feel like a lot of readers gravitate toward these stories.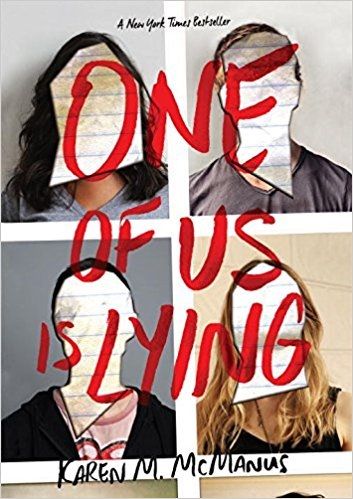 We cannot talk about YA mystery novels without mentioning Karen M. McManus's One Of Us is Lying. It has stayed on the Young Adult Hardcover New York Times Best Seller list for 257 weeks and counting (as of the time of writing). In 2021, a TV adaptation premiered on Peacock with positive reviews, eventually leading to a second season. So, as you can see, this book series is huge.
The first book follows a group of teenagers who are prime suspects in a murder case. On Monday afternoon, five students walk into detention. But only four walk out. Are you ready to solve this mystery? This book has been pitched as The Breakfast Club meets Pretty Little Liars!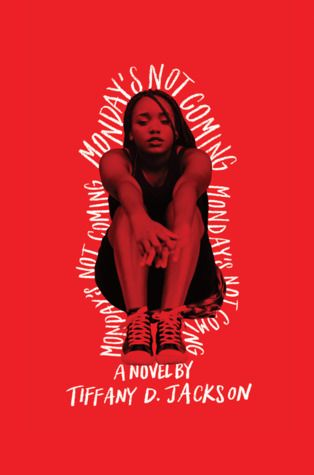 And last, but definitely not least, with a hashtag with more than one million views, the award-winning Monday's Not Coming is a favorite for many readers around the world. It tells the story of the disappearance of Monday Charles and the search for her by her friend Claudia. When no one seems to recall the last time they saw Monday, Claudia starts to dig a little deeper.
---
Unfortunately, the books that are going viral and getting lots of views on BookTok aren't always diverse, and most of the time these YA mystery TikTok recommendations don't have any LGBTQ+ representation. The only one that I constantly found in videos is Ace of Spades. But I did want to share more titles that maybe aren't as popular, but definitely deserve the mention: She's Too Pretty to Burn by Wendy Heard, The Good Girls by Claire Eliza Bartlett, and Even If We Break by Marieke Nijkamp.
Shows like One Of Us is Lying, Elite, and Control Z, just to name a few, have been so successful in their respective streaming platforms. They are all mystery/thriller shows set in high school, so the YA mystery genre has a lot to give to the public. Fingers cross that book adaptations, either for TV or movie, from these popular TikTok YA mystery books, will appear soon on your favorite platforms! (Of course, One Of Us is Lying already has one!)