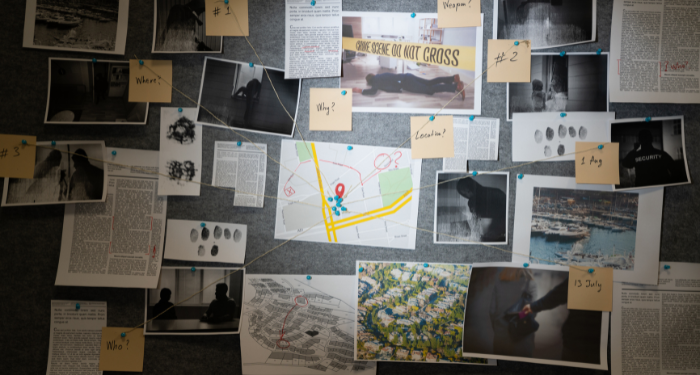 This content contains affiliate links. When you buy through these links, we may earn an affiliate commission.
One thing you can definitely expect from TikTok is a massive TBR. If you go on the app, you bet you're going to come out with thousands of newly-discovered books that you're going to add to your already-massive TBR. But that's okay, right? Right?? We cannot deny that BookTok, a.k.a. TikTok's bookish community, easily sells us books in innovative and creative ways. You can find obscure books if you dig for them, but it's not a surprise to find the same titles mentioned one too many times. Hype and popularity (and a marketing department with big pockets) push these books to the top of lists. But are they worth it?
Throughout the year, I've been slowly getting into the mystery genre. I have a soft spot for thrillers and mystery movies, especially murder mysteries a la Agatha Christie, so I wanted to start reading more of this genre. You can usually find me reading romance novels because I do enjoy a happily ever after, but mysteries have something that manages to always catch my attention. I feel like they provide me with the same kind of security as a romance novel does. Because when you're reading a romance novel, you know you're going to get that happy ending, and in a mystery novel, you know you are going to find the killer or resolve the mystery in the end. Mystery and romance are partners in crime that can never betray you.
---
Unfortunately, the books that are going viral and getting lots of views on BookTok aren't always diverse, and most of the time these YA mystery TikTok recommendations don't have any LGBTQ+ representation. The only one that I constantly found in videos is Ace of Spades. But I did want to share more titles that maybe aren't as popular, but definitely deserve the mention: She's Too Pretty to Burn by Wendy Heard, The Good Girls by Claire Eliza Bartlett, and Even If We Break by Marieke Nijkamp.
Shows like One Of Us is Lying, Elite, and Control Z, just to name a few, have been so successful in their respective streaming platforms. They are all mystery/thriller shows set in high school, so the YA mystery genre has a lot to give to the public. Fingers cross that book adaptations, either for TV or movie, from these popular TikTok YA mystery books, will appear soon on your favorite platforms! (Of course, One Of Us is Lying already has one!)