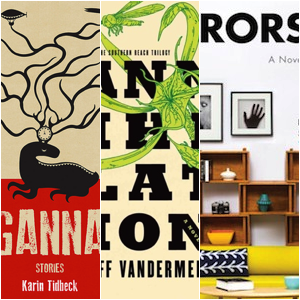 Lists
The Most Popular Books of the Month: September, 2014
This feature is sponsored by Kobo. Check out their line-up of ereaders and tablets or download their iOS or Android app to read on your device of choice. And remember, purchases through Kobo can support your local independent bookstore.
We love to geek out with stats, and what could be better than using them to see which books Book Riot readers were most interested in? Below are the five most-clicked-on titles from the previous month.
____________________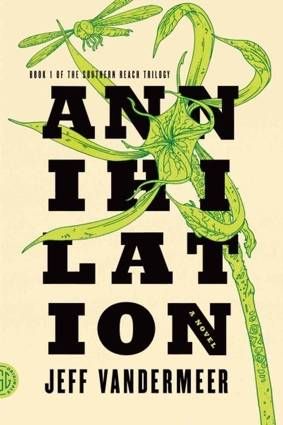 Annihilation by Jeff VanderMeer
An amazing thing happens sometimes here at the Riot. One contributor reads a book and raves about it, and then another one, and then pretty soon we're all reading it. If you've been hanging out here for a while, you can probably even remember some of the books this has happened with. Jeff VanderMeer's Southern Reach trilogy, of which this is the first, is the latest ripping-through-the-Riot-like-wildfire reading selection, and when the ebook was on sale for $2.99 this weekend, I figured I'd better get on the train so they don't vote me off the island. -Rebecca Schinsky, Inbox/Outbox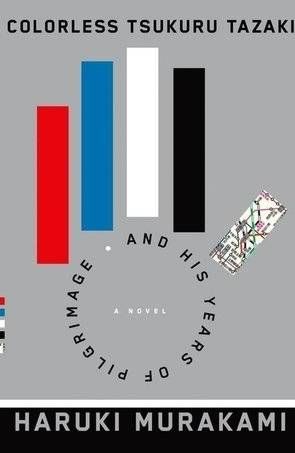 Colorless Tsukuru Tazaki and His Years of Pilgrimage by Haruki Murakami
[Read]
Colorless Tsukuru Tazaki and His Years of Pilgrimage
if you like:
freaky dreams
sitting in railroad stations
swimming
Tokyo
-Rachel Cordasco, 8 Book Recommendations That Totally Miss The Point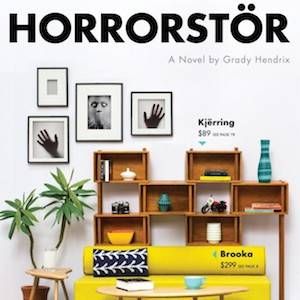 Horrorstor by Grady Hendrix
The elevator pitch for this book ("Evil Dead 2 set in an Ikea") is so good that I can't believe I'm ever able to go five minutes without bringing it up. Weird things have been happening at the Orsk furniture store due to the fact that it was (oops) built on the grounds of an evil prison workhouse, unbeknownst to the beleaguered staff. Three employees are tasked with spending the night in the store to find out what's going on. Shit then gets real.
My immediate thought upon seeing the finished copy of Horrorstor was that so many people have clearly loved this book so much before it even got to us. The amount of care that went into this package (it is the exact dimensions of an Ikea catalog, with the catalog formatting throughout the novel) is evident on every inch of every page. If you're in the mood to make a huge case about the ways in which physical books still have e-books beat, this book should be the first weapon in your arsenal. — Cristin Stickles, Riot Round-Up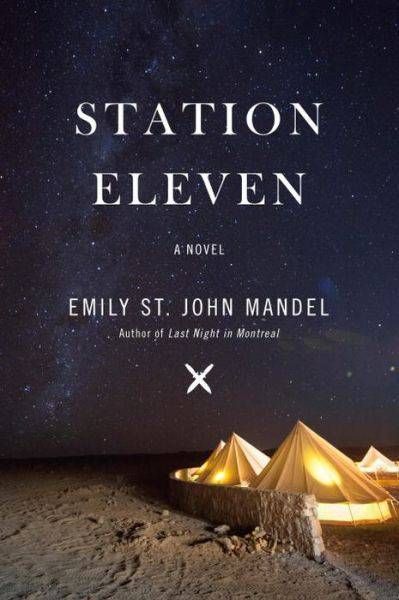 Station Eleven by Emily St. John Mandel
One snowy night Arthur Leander, a famous actor, has a heart attack onstage during a production of King Lear. Jeevan Chaudhary, a paparazzo-turned-EMT, is in the audience and leaps to his aid. A child actress named Kirsten Raymonde watches in horror as Jeevan performs CPR, pumping Arthur's chest as the curtain drops, but Arthur is dead. That same night, as Jeevan walks home from the theater, a terrible flu begins to spread. Hospitals are flooded and Jeevan and his brother barricade themselves inside an apartment, watching out the window as cars clog the highways, gunshots ring out, and life disintegrates around them.
Fifteen years later, Kirsten is an actress with the Traveling Symphony. Together, this small troupe moves between the settlements of an altered world, performing Shakespeare and music for scattered communities of survivors. Written on their caravan, and tattooed on Kirsten's arm is a line from Star Trek: "Because survival is insufficient." But when they arrive in St. Deborah by the Water, they encounter a violent prophet who digs graves for anyone who dares to leave.
Spanning decades, moving back and forth in time, and vividly depicting life before and after the pandemic, this suspenseful, elegiac novel is rife with beauty. As Arthur falls in and out of love, as Jeevan watches the newscasters say their final good-byes, and as Kirsten finds herself caught in the crosshairs of the prophet, we see the strange twists of fate that connect them all. A novel of art, memory, and ambition, Station Eleven tells a story about the relationships that sustain us, the ephemeral nature of fame, and the beauty of the world as we know it. –Fresh Ink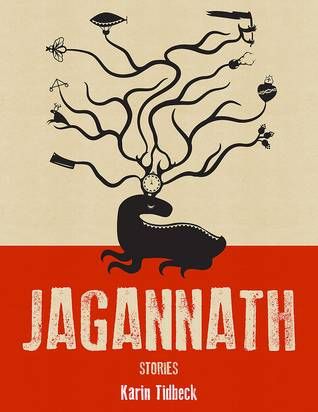 Jagannath by Karin Tidbeck
Jagannath is a collection of stories by soon-to-be-quite-well-known Swedish author Karin Tidbeck. The stories are all are dark and Scandinavian. Tidbeck's own worries that her English wasn't good enough are unfounded; there is nothing to suggest that these stories are not written by a native English speaker. I'll let a bit of Elizabeth Hand's introduction sell you the book:
"I can't think of when I last read a collection that blew me away the way that Jagannath has, or one that's left me somewhat at a loss to describe just how strange and beautiful and haunting these tales are." -Johann Thorsson, Lessons From A Month of Reading Only Books By Women