Lists
5 Pop-Up Books that Stick Out as Great Gifts
This content contains affiliate links. When you buy through these links, we may earn an affiliate commission.
During one of my favorite grad school courses—Gothic and Horror Children's Literature—we took a close look at an ingenious little pop-up book called Castaway Pirates by Ray Marshall and Wilson Swain. It's a robust lyrical tale about shipless pirates, a hungry shark, and very stinky toes. What's not to love, right? If none of that captivates you, the mesmerizing engineering should. With each turn of the page, the images that dance, shake, and pop out at the reader become more and more complex. The extraordinary feat reminded me of my childhood exploits trying to fashion my own pop-up books. Alas, I was missing some much-needed technical prowess. No matter, because there exist so many extraordinary feats of paper (and story) mastery to mesmerize even the most skeptical reader. This list of my favorites from 2018 should make holiday shopping a little easier for you.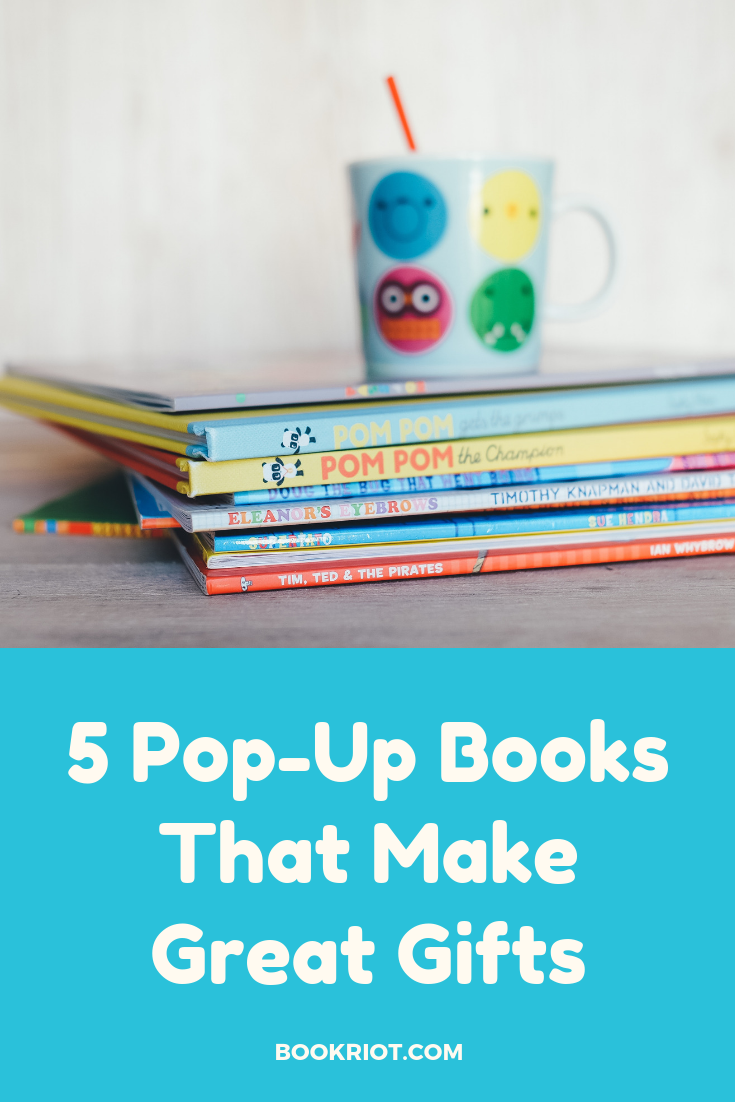 Forget about Grimm folklore for a minute and dive into the magic, treachery, and heroism of this Persian epic. This absolutely stunning masterpiece tells the tale of Prince Zahhak, a foolish prince who usurps the throne and becomes a serpent-headed king that rules for a thousand years. The craftsmanship is as legendary as the story itself, with its multiple folds per page and extravagant artwork. It's no wonder this book was the winner of the 2018 Meggendorfer Prize for best pop-up book.
I didn't realize this year marks the twenty-fifth anniversary of the innovative film of the same name. It's been a staple in my home for, well, decades. But this breathtaking and monstrous pop-up book celebrates the film perfectly, full of nightmarish cheer and miraculous engineering. I suspect the lucky recipient of this book would immediately exclaim, "What's this!?" (FYI: Artist Matthew Reinhart has co-created another spellbinding pop-up book this year, Harry Potter: A Pop-Up Guide to Hogwarts.)
I swear I'm not still fixated on Halloween, but the chill autumn and winter nights beget a host of shadows lurking in corners and the mystifying aura of the unknown. How better to honor that atmosphere than to hunt down the creatures in the safety of a pop-up book? Using a flashlight and your keen eye, you can catch werewolves and ghosts hidden in different haunting landscapes. An apt gift for any supernatural adventurer.
Vivid, simple illustrations and a '50s aesthetic make this an utterly charming exploration into the deep blue waters that surround us. The compact, hand-held size also adds to the delight—akin to a mint you can carry around and pop in any time you like. Arrhenius has a series of mini pop-up books, but the summery scenic shots entice me the most. They also remind me of the joys that await around the turn of the year.
Easily the most unusual pop-up book I've encountered because it dabbles as a comic book, tourist guide, and pop-up delight all in one. Winner of the 2018 Moonbeam Children's Book Award, this work of art takes readers into the heart and soul of Tokyo. Sam Ita tells a vivacious story of a young boy who embarks through the city with his cat Neko. They visit cultural and geographical landmarks that come alive with each unfolding and highlight Tokyo's bustle and tranquil mindset. If you know someone who loves to travel or loves Japanese culture in general, this pop-up book is your ticket.