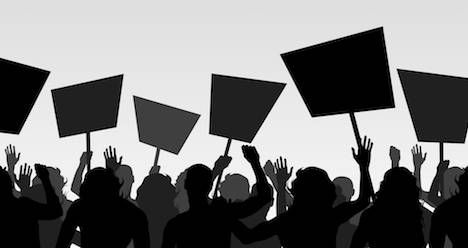 Lists
10 Political YA Books to Keep You Engaged
This content contains affiliate links. When you buy through these links, we may earn an affiliate commission.
Four years ago, Kelly provided a roundup of political YA books, and suffice it to say that the sociopolitical landscape has changed since then. There's a new revelation every day, the news is coming non-stop, and sometimes it all feels too much. That's partially why I turn to fiction—to escape the stress of real life. But fiction has long been a genre that explores sociopolitical issues as well, helping us process the goings-on around us.
From The Hunger Games to The Hate U Give, political young adult books have been surging in visibility. Some critics, clouded by stereotypes of the category, may dismiss YA as unsubstantial. Yet as protestors in Thailand have shown, the issues addressed in these books are rarely 100% fiction.
While history has an eerie way of repeating itself when left unexamined, issues do evolve and transform. So, here are 10 more political YA books that are sure to keep you engaged with the world.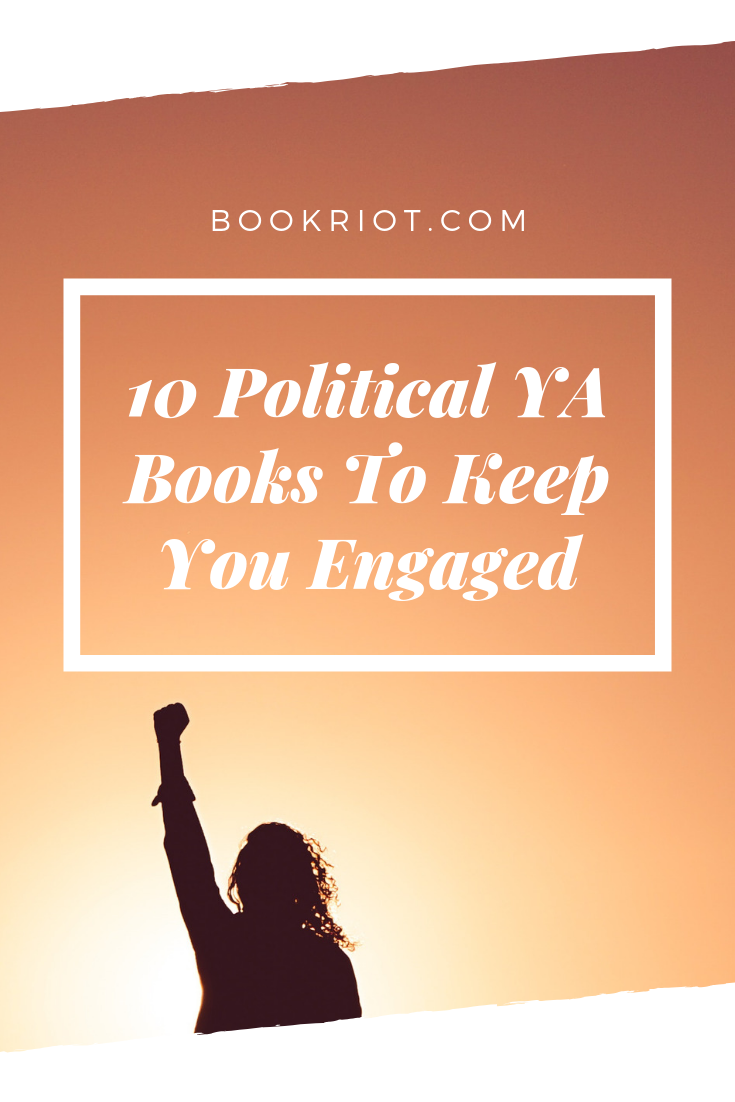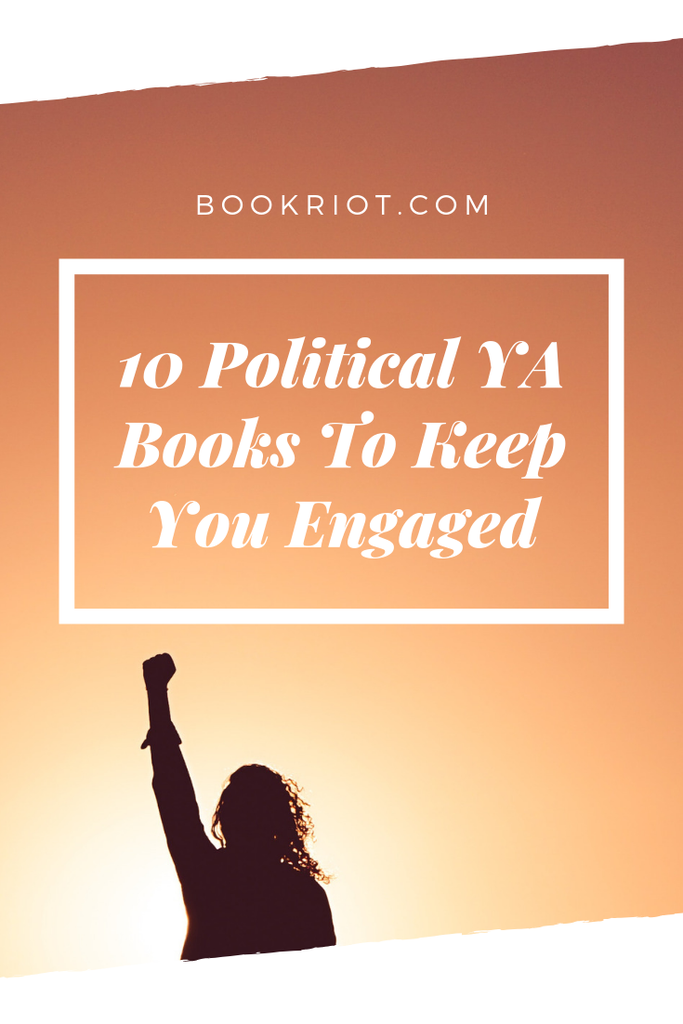 Justice McAllister is a kind, brilliant teen on his way to an Ivy League college. Yet none of this shields him from racial profiling. He and his friend Manny are just enjoying a drive when a white off-duty cop decides to accost the pair. Alternating between Justyce's letters to Martin Luther King Jr. and third-person narration, Nic Stone lays bare the harsh realities of being Black in America.
Sixteen-year-old Amal is ready to wear the hijab full-time, and everyone has an opinion about it. Her friends think of her as the same old Amal, but her peers at her posh school in Melbourne aren't as chill. If that wasn't enough, Amal's got a crush on her chemistry partner. With a diverse cast trying their hardest to navigate teen turmoil and social prejudices, the book offers a humorous look into a big life decision.
Jane McKeene's almost done with her training at the prestigious Miss Preston's School of Combat. However, this is no ordinary education in this alternative version of 19th-century America. The dead have risen, and Black and Native American children are required to learn how to take down these shamblers. Poignant explorations of racism and sexism meet zombie slaying in this seriously kick-ass book.
This YA anthology compiles stories with disabled teens in the centre, including physical disabilities and mental illnesses. Some explicitly discuss disability while others have characters who just happen to be disabled. The genres vary widely as well, so you're sure to find something that floats your boat.
The short stories are written by #OwnVoices authors William Alexander, Fox Benwell, Keah Brown, Dhonielle Clayton, Corinne Duyvis, Heidi Heilig, Kody Keplinger, Katherine Locke, Karuna Riazi, Francisco X. Stork, Kayla Whaley and Kristine Wyllys.
Macy's got a lot on her plate, to say the least. Child Protective Services have taken her brother away, her dad is in prison, and her mom is cheating on him. Even the most grown adult would have difficulty facing blow after blow. But by writing her own dictionary, Macy doesn't hesitate to tell us what she's thinking, in her own words.
It's 1969, and Evelyn Serrano isn't pleased when her grandmother first moves in with her family in El Barrio. As the days pass, she learns more about Puerto Rico's history from her activist grandmother, much to her mother's dismay. Meanwhile, tensions mount in the streets as the Young Lords ignite protests and fight to empower Puerto Ricans. With a tide of change crashing both inside and outside her home, Evelyn learns about her heritage and what it means to fight for it.
Watched by Marina Budhos
Naeem is a Muslim Bangladeshi teen living in an immigrant neighbourhood in Queens. On top of the watchful eyes of his immigrant parents, surveillance is all around him: mosques are under constant monitoring and cameras capture every movement. When the cops offer him a deal, Naeem is forced to navigate questions of morality and politics.
Hermione Winters is a beloved senior and co-captain of the cheerleading team at Palermo Heights High School. She's off to her very last summer training camp with the team, and to say she's excited is an understatement. But then everything goes black when someone slips something into her drink at a party. Her life is no longer the same, but Hermione is determined to survive the trauma of rape, and with the unwavering support of her friends and family, she will.
Juliet Milagros Palante just came out to her family and she's leaving her home in the Bronx, not sure how her family is processing the revelation. Good thing she's got an internship in Portland, Oregon with the hippy white feminist Harlowe Brisbane, who wrote her favourite book. However, Juliet soon realises that working for her idol isn't going to fix everything, and she's out to discover a feminism that dares to hold space for all of her and more.
Fifteen-year-old Mercy Wong knows that her best bet at escaping the desolation of San Francisco's Chinatown is to get herself a spot at St. Clare's School for Girls. Sure, the school is for rich white girls, but thanks to her winning combination of wit and bribery, Mercy gets her foot in the door. But on April 18, 1906, a devastating earthquake hits San Francisco, forcing the segregated city to contend with its racism, all while Mercy tries to save the survivors as best as she can.
---
What are your favorite political YA books? Hit the comments to share your favorites.