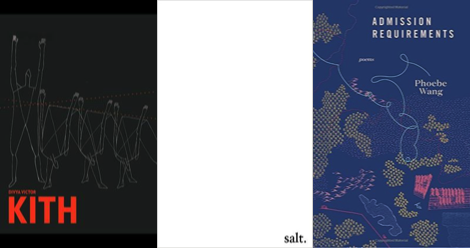 Lists
5 Poets To Read If You Like Rupi Kaur
This content contains affiliate links. When you buy through these links, we may earn an affiliate commission.
Or, I guess, even if you don't?
(It seems there is no middle ground with Kaur, which I simply don't understand? But that's a different post, I guess.)
In any case, when Milk and Honey was first published — even before it got republished and repackaged *cough-with-the-same-cover-cough* — I'd posited that it would be the stepping stone into yet more poets to discover; perhaps even more Canadian poets of colour. From what I can tell by not-so-slyly observing the poetry section at the store I work at, this is not the case.
Kaur's The Sun and Her Flowers came out this month and, look, to be fair, when I go to buy a Libba Bray book I tend to walk out with just a Libba Bray book…but sometimes I would love to be able to whisper recommendations that could draw readers deeper into the fun and weird medium that is poetry.
Consider this my whispering.
Who else would you add to this list?