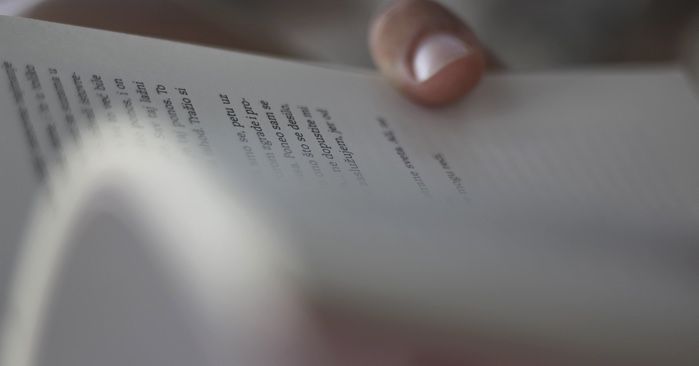 Lists
10 New-to-Me Poets I Discovered Thanks to The Sealey Challenge
This content contains affiliate links. When you buy through these links, we may earn an affiliate commission.
I discovered The Sealey Challenge last year, thanks to my fellow Rioter and poetry lover Connie Pan. During the month of August, poetry lovers all over the world come together to read one poetry collection every day. Yes, that's 31 books of poetry! But as I discovered when I did the challenge for the first time, it's not really about how much poetry you read. The Sealey Challenge, at heart, is a big, raucous, joyful celebration of poetry. It's an invitation to immerse yourself in words. It's a way to connect with other poetry readers. It's an opportunity to make space for poetry in your life — whether that's by reading one book of poetry a day, or one poem a day.
Last year I read 31 collections of poetry, and I admit it felt great. This year I only read 12, and guess what? It still felt great! This is just the second time I've participated, and both times, the best part has been falling in love with poetry all over again. For two years running, I've headed into fall wildly excited about poetry, with huge lists of new collections to check out of the library and new poets to explore. That's the real gift.
So, let me share that excitement with you! Here are ten poets I've discovered in the past two years thanks to my fellow Sealey Challenge-doers. When I say "discovered," I just mean I read their work for the first time because of the amazing online community that posts and posts and posts about poetry during August. Many of these poets have had long careers and won many honors. Others are just starting out. Some of them are giants in the poetry world and some of them will be giants! They are all brilliant, and I cannot wait to keep reading and learning from their work.
---
If you're looking for even more poets (it's not too late — every month is a good month for poetry!) check out this list of books Chris M. Arnone read for this year's challenge.
You might also be interested in these 24 award-winning books of poems, these poetry collections from 2021, and of course, our poetry archives.
If you're curious about what it's like to read 31 collections of poetry in a month, Connie Pan wrote a beautiful post about it.