Poetry
Poetry Books for People Who are Afraid of Poetry
This content contains affiliate links. When you buy through these links, we may earn an affiliate commission.
Poetry is intimidating. There sometimes seems to be no middle ground between the always accessible Shel Silverstein and the linguistic labyrinths of Shakespeare. As a lover of both Silverstein and the bard, the poetry that terrified me was basically the poetry that didn't rhyme. Anything free verse or modernist or experimental was nonsensical to me. If I didn't "get it," not only did I miss out on the meaning, I felt stupid, and nobody wants to feel stupid. It's easy to dislike things that make us uncomfortable and fall into an ever escalating trend of avoidance, but very often the imagined cloud of mystery is hiding something not so scary at all.
Getting Started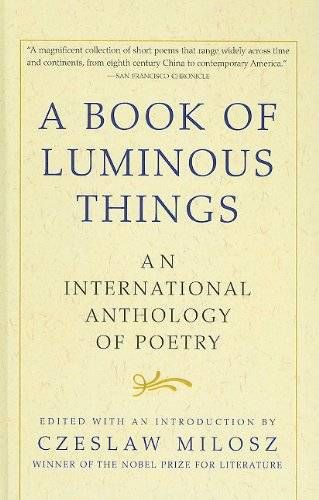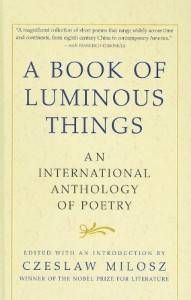 A Book of Luminous Things: An International Anthology of Poetry
Compiled by poet laureate Czesław Miłosz, this book is an anthology of over 300 poems from around the world and across time periods. Miłosz holds your hand through the disjointed journey, providing commentary for every poem about why he liked it and why he placed it in the book. The commentary is as valuable as the poetry itself because of its honesty. There is no extreme analysis or need for a large vocabulary of theory and form, there is just genuine and casual reflection from a huge force in the history of poetry. The poems are diverse, simple, and interesting, and the book provides a great opportunity to follow-up on authors of poems you enjoyed to develop your own opinions and interests. You may even want to pick up some of Miłosz's poetry after getting to know him through his choices and explanations.
Collections
Reading a collection is very different than reading an isolated poem. You see the process of how a poet thought about a certain idea. Poems in a collection are often similar and lead into the next. This can be good and bad. When you read a great poem in isolation, it seems like this amazing, perfect thing. Learning more about the author's obsessions through their other work can give you a better picture of their experiences and sensibilities, but it can also get rid of the impression that a poem is a finished work. When you read a collection you see the sketches behind the final outline. Here are a couple recommendations for simple collections.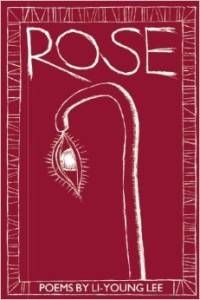 Rose by Li Young Lee
Li Young Lee's first collection, Rose, is a short and sweet introduction to simple yet emotional poetry. Lee is originally from Indonesia, and addresses his father's tragic history as a political prisoner in China through natural and seemingly peaceful symbols.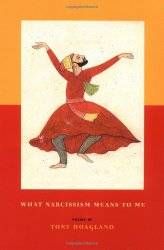 What Narcissism Means to Me by Tony Hoagland
Tony Hoagland's laid-back and sarcastic voice is definitely good company. What Narcissism Means to Me is a heartfelt journey through America in the '60s and '70s. One of my favorite lines of poetry is from the poem "Social Life"; "What I like about the trees is how / They do not talk about the failure of their parents / And what I like about the grasses is that/ They are not grasses in recovery / And what I like about the flowers is / That they are not flowers in need of empowerment or validation. They sway / Upon their thorny stems / As if whatever was about to happen next tonight / was sure to be completely interesting"
The Verse Novel
Critics argue about the death of a lot of literary things. Print is dead. The novel is dead. Plot is dead. We know that none of these things are dead, especially not plot, and while poetry can help us appreciate language and value the way a thing is said instead of what is being said, it can also be used to tell a story.
Brown Girl Dreaming by Jacqueline Woodson
By putting this novel in verse, Woodson gives herself a unique amount of freedom to put the dreaminess into Brown Girl Dreaming. The verse novel is Woodson's own playful memoir, addressing her childhood in the '60s and '70s and her growing awareness of the larger racial issues around her.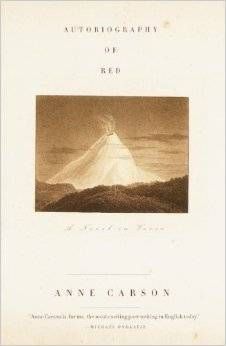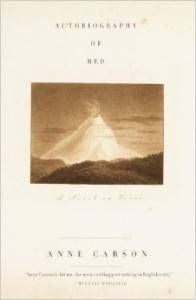 Autobiography of Red by Anne Carson
This book is not for someone who feels the need to "get" a poem, because you will almost certainly not know what's going on at some point while reading it. The book follows the story of the red winged monster, Geryon, as he grows up in an abusive household and struggles with a relationship with a young man named Herakles. While the plot is sometimes ambiguous, the use of language is so interesting and innovative that you almost don't even need to know what's happening at all.
Contemporary Issues
Another common misconception is that poetry books are inherently dated, but there is so much beautiful and current work being done that examines some of the hardest questions we face today.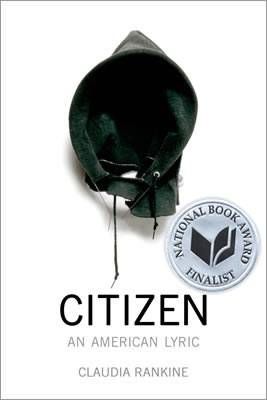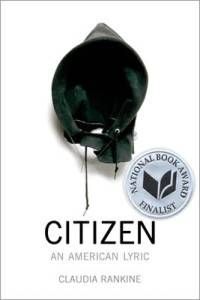 Citizen by Claudia Rankine
Winner of the National Book Critics Circle Award, Citizen takes on racism in America through lyrical essays, images, and poetry. Rankine challenges both the individual and collective effects of institutionalized racism in 21st century America.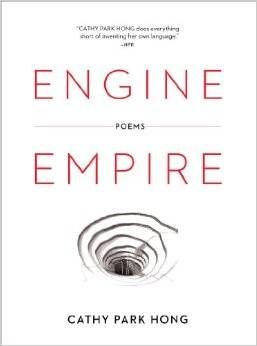 Engine Empire by Cathy Park Hong
Engine Empire is a poetic trilogy examining industrialization, racial identity, and the potential collective consciousness created by the Internet of Things. The third and final section, entitled "World Cloud," takes place in a fictionalized future where everything – including personal memories and every story ever told – is immediately accessible. Hong is one of the first authors, let alone poets, I have found who takes on our generational dilemma of information overload, and provides a literary interpretation of technologies that are becoming increasingly important to our daily lives.