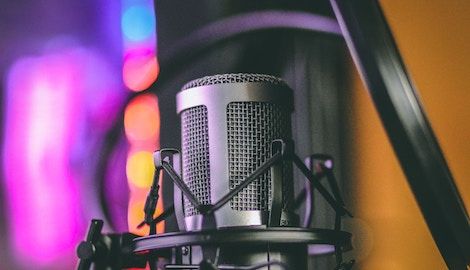 Libraries
Recommended Podcasts About Libraries and Librarians
Who doesn't love a good podcast? I know I am always looking for the next great podcast. My personal favorite is Malcolm Gladwell's Revisionist History, but Serial hosted by Sarah Koenig is just as great. But, as a public librarian, I love listening to library podcasts hosted by librarians from across the country. It is truly a great way for me to stay up-to-date on current library trends, technology, programming and basically all things libraries.
I know what you're thinking: Libraries and librarians are boring! They're all prudish! To that I say, don't judge a librarian by their profession. Librarians are dope, and we come from all walks of life. Plus, in very cool ways, we can tell you what is and what is not fake news. Because like The Credible Hulk, we always support our arguments with properly documented scholarly sources.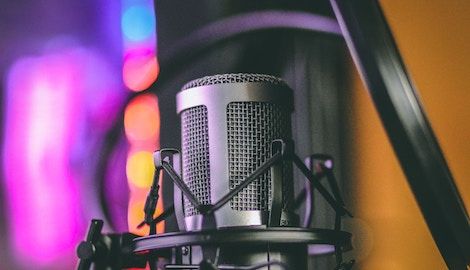 Without further ado, here are a few great podcasts featuring libraries and librarians:
American Libraries Dewey Decibel Podcast
The name is so clever that I never get tired of saying it. Dewey Decibel is the popular podcast series from American Libraries, the magazine of the American Library Association. Each month, host and American Libraries Associate Editor Phil Morehart is your guide to conversations with librarians, authors, thinkers, and scholars about topics from the library world and beyond. Episode 30, titled "The Secret Lives of Librarians," is a great episode that steps outside of the scope of traditional library jargon. The episode highlights the lives that librarians live outside of the confines of the stacks. For example, one librarian in this episode is a former Texas reserve deputy and the bassist in a rock and blues band, and another librarian works as a certified life coach during her off hours. Episodes like this one highlight the amazing talents of librarians who do much more than just provide answers to reference questions. Of course, this podcast does feature episodes on more traditional library concerns such as cybersecurity, disaster response, books and comics and so much more. But it really is a fun, informative podcast. Give it a listen someday. You will not be disappointed.
The Librarian Is In
The Librarian Is In is the New York Public Library's podcast about books, culture, and what to read next. Every week, Gwen Glazer and Frank Collerius discuss the books they're reading, pop culture and the literary zeitgeist, and the world of libraries—and welcome special guests. New York Public Library, like many other public libraries across the country, provides so many unique programs to their communities that it almost seems like their ideas are endless. The hosts interview fellow librarians and members of the literary world that provide listeners with an experience that flows well. Current library trends and best practices are also discussed. This is another great podcast worth your time.
FYI: The Public Libraries Podcast
Public Libraries Online is the companion website to the bi-monthly print publication Public Libraries, the official magazine of the Public Library Association. Not only is this a great place for public librarians to find information about public libraries across the country, but they do an amazing job of keeping listeners informed with their FYI podcast. This podcast is a bit more formal than other library podcasts, but its relevance cannot be denied. The show's host is Kathleen Hughes, Manager of Publications for the Public Library Association. Every episode touches on a relevant library happening. Episodes include a show about The Free Library of Philadelphia's Culinary Literacy Center, social workers in public libraries, equity, diversity and inclusion, serving homeless patrons and so much more. I like to think librarians do it all. This podcast is a great way to find that out real quick. Give it a listen.
There are many other great library podcasts out there but, in my opinion, these are some of the better ones. The content they provide is great and they do a great service to libraries across the country. They are not as boring as they might sound. Try something new and give one of these podcasts a listen. Enjoy!