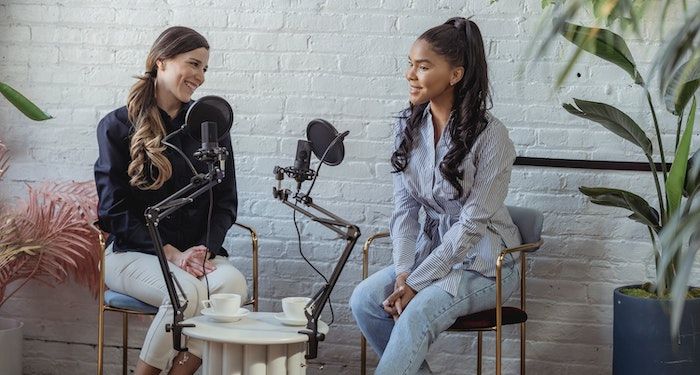 Genre
Love in the Airwaves: 10 Romances with Podcasters and Radio Hosts
This content contains affiliate links. When you buy through these links, we may earn an affiliate commission.
No matter the genre, there are always trends in the tropes or character types we see in our books. Lately, there have been several releases that feature characters who work in radio or have a love for listening to or producing podcasts. It's not an entirely new occupation or interest to feature, but it sure is getting a lot of "air time" recently in romance novels.
There's something about romances where the characters have a "voice-facing" job, talking to strangers over the radio or on a podcast. Often times, their romantic partners fall in love with the voice first, which leads them to a deeper, more physical attraction. At times, there is even an epistolary element thrown in, with characters giving advice to callers or revealing their own experiences to their listeners. It's also celebrity-lite. The characters work in entertainment and may even be household names, but they lack the stressful experiences of having to deal with paparazzi or tabloid gossip. (Something that, I, as a reader, find to be my off-button in my romance reading.)
Whether you've just discovered this sort of romance or you want to explore this character type a bit deeper, here are ten titles to explore!