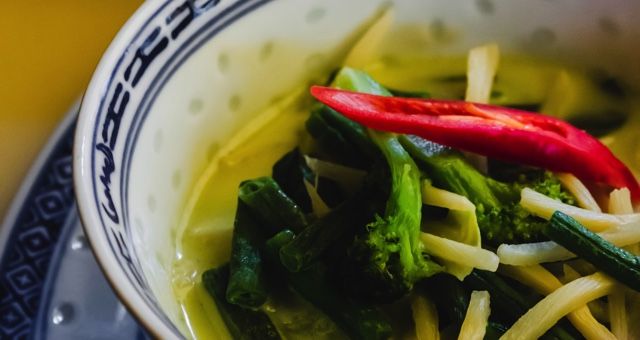 Lists
Plant-Based Cookbooks with Spice and Soul
This content contains affiliate links. When you buy through these links, we may earn an affiliate commission.
Ever feel like your vegan or vegetarian recipes are missing a little flavor? A little spice? A little soul? A little, ahem, touch of color? I know I do. Honestly, it's hard out here for a Black/Puerto Rican/Filipina vegetarian. Food is a corner stone of culture, and a way that I seriously interact with my heritage and ancestors. But being vegetarian can make things hard, especially when it comes to learning to cook traditional dishes or just trying to feel full and be healthy at family gatherings.
Additionally, the health/vegan/vegetarian food blogosphere can feel super white. While there are plenty of recipes inspired by non-European food, most of them are written by white people. Finding vegan and vegetarian recipes actually written by people of color is much harder. Still, there are great chefs of color out there making amazing vegan and vegetarian recipes. Here are a few, or nine, of their cookbooks.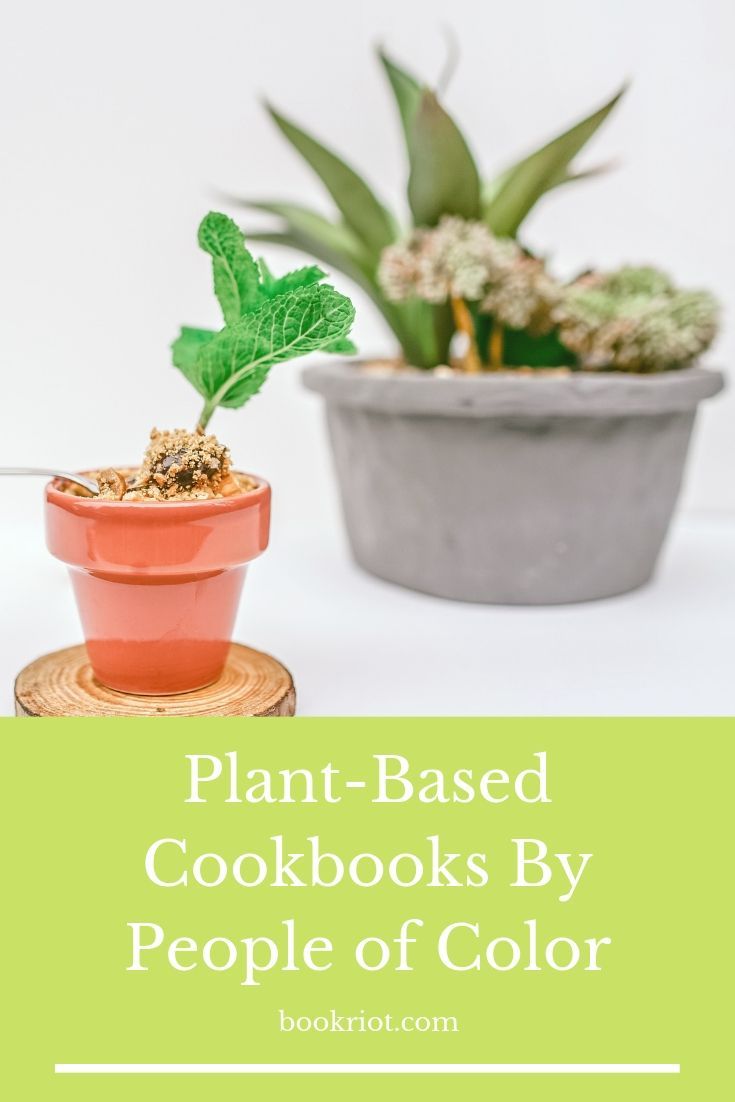 From spicy fried cauliflower to jackfruit jamalaya, popular vegan blogger Jenné Claiborne takes classic soul food and turns it vegan. My grandma doesn't think greens can be made vegetarian, so I'm excited to make her the greens from this book. Also, you do have to love sweet potatoes to get this book, because seriously, there are a lot of sweet potato recipes in here.
Offering complex vegan "remixes" of foods from the African diaspora, this book pairs each recipe with a song, and sometimes a book recommendation, which is pretty dope.
Sometimes, eating Caribbean food means being relegated to starchy sides. And while there are a ton of plantains and cassava in this book because those things are staples and also amazing, Barbadian chef Taymer Mason gives you the instructions to cook a full on traditional Caribbean feast. It's basically all I've ever dreamed of, and drooled about.
Indian food can be a flavor filled haven in a world of bland vegetarian options. With Prashad at Home, you can learn to cook tasty vegetarian meals, with a whole lot of flavor yourself. The book uses readily available ingredients, so you'll be ready to make these recipes in no time.
Indian food, but this time, vegan! Best of all this book includes vegan versions of traditional Indian desserts.
This is an easy to understand introduction to Korean home cooking that centers around vegetables. Most of the recipes can be made vegan, and the some of the recipes also fit other special diets, like gluten-free and nut-free.
This cookbook teaches you how to prepare seasonal vegetables using traditional Asian seasonings and how to use fermented or pickled ingredients to add flavor to vegetarian or vegan meals.
There are no pictures in this cookbook to drool over, which is a real bummer, but luckily the recipes are drool worthy enough on their own. Just the tagline, "150 mouthwatering recipes from tamales to churros" mentions tamales! And churros! I mean what more do you need? Other highlights include vegan horchata and vegan tacos.
Vegan dulce de leche! Vegan empanadas! Seriously, have I died and gone to heaven? This cookbook includes basics like how to fold a burrito along with its delicious Latin American dishes which are of course, all vegan.
So there you go, nine new authentic cookbooks for all your vegan or vegetarian flavor needs. I'm going to go eat something because I'm super hungry now. For more vegan and vegetarian cookbooks (with some cross over from this list but not a ton) check out:
25 Vegan Cookbooks You Absolutely Need to Get on Your Shelf
15 of the Best Vegetarian Cookbooks, Tried and Tested by a Vegetarian