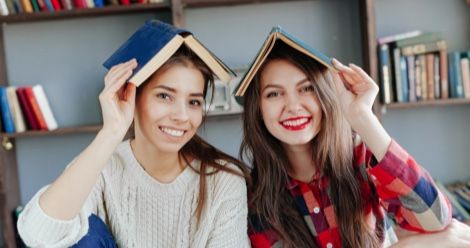 Plan Your Book Club Around These 2019 Titles: Critical Linking, January 2, 2019
Just for Book Riot readers: sign up for an Audible account, and get two audiobooks free!
---
Whether you belong to a club that focuses on a particular genre or a subject, or you belong a club that skips all over the place — from young adult novels to non-fiction to romance — there's something on this list for you. The 20 books below will be sure to inspire passionate debates and conversations. But more importantly, they'll definitely keep you — and your friends — flipping pages long into the night.
And for non–book club joiners this is just an excellent list of upcoming books to read!
---
Four months before her twentieth birthday, Emily Dickinson (December 10, 1830–May 15, 1886) met the person who became her first love and remained her greatest — an orphaned mathematician-in-training by the name of Susan Gilbert, nine days her junior. Throughout the poet's life, Susan would be her muse, her mentor, her primary reader and editor, her fiercest lifelong attachment, her "Only Woman in the World."
I devote more than one hundred pages of Figuring to their beautiful, heartbreaking, unclassifiable relationship that fomented some of the greatest, most original and paradigm-shifting poetry humanity has ever produced. (This essay is drawn from my book.)
Some love letter reading from Emily Dickinson to to Susan Gilbert.
---
Which Author Invented Each of These Words?
Here's a fun quiz: do you know which authors invented these 10 words?! (I was not a master of this quiz.)