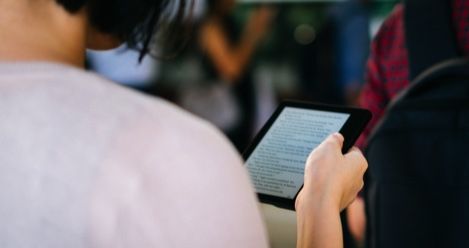 This content contains affiliate links. When you buy through these links, we may earn an affiliate commission.
…according to me.
When people say they don't like romance, I react the same way I do to people who say they don't like to read: fair enough, but maybe you just haven't found the right book for yourself yet.
Romance is an amazing genre. It the only genre dedicated to women and women's stories. It is the clear leader in number of books published, purchased, and read. Romance fans are dedicated readers, and romance writers are prolific. The stories interweave and a series usually picks up the stories of secondary characters from previous books, which means one character or couple doesn't have to sustain the whole series. And the writing. Check out the Bad Sex in Fiction Award if you want to see how much skilled is required to write a sexy scene. Even literary greats struggle.
Romance is one of the few literary genres that wears its construction on its sleeve. Romance books allow you to select books based on theme, character type, and setting. Are you a fan of secret baby stories? Reunited lovers? Reformed bad boys? Firefighters? Bluestockings? Snowed-in cabins? Romance lets you seek out a book using all of these features.
But where to start when there is an embarrassment of riches to choose from? Romance is famously a billion dollar industry, is recession-proof, and has cornered the self-publishing ebook market, with new books dropping ALL the time. I've got a few suggestions. This is by no means an exhaustive or definitive list, but simply a selection of good romances for new readers looking for a place to start. I've used very very broad categories here. Because as mentioned, romance is expansive and pretty much any sub-sub-sub genre of romance can offer you a years worth of reading.
Note: these are my own suggestions for getting into romance. Another reader would give you different list and those are good ones too. Maybe you like more description in your sex scenes? Or only beta heroes? Or stories set on dirigibles? Use this list to help you start drawing your personal profile of what you like in romance, and then come tell me some of your gateway romances.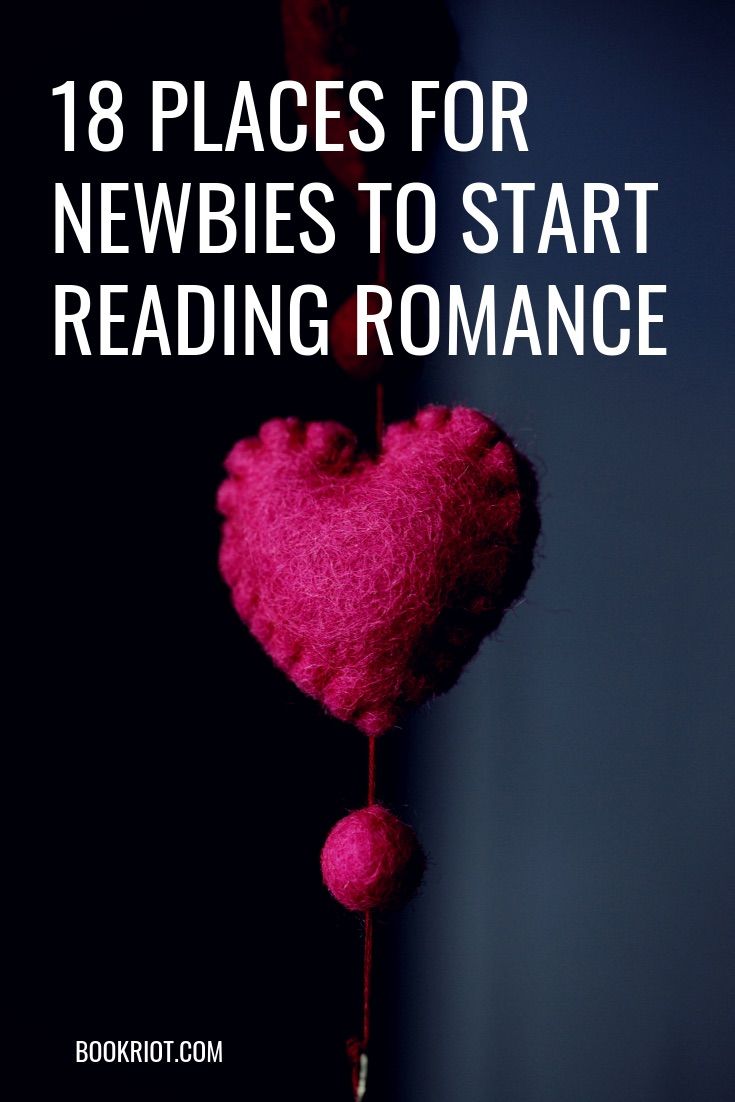 Historical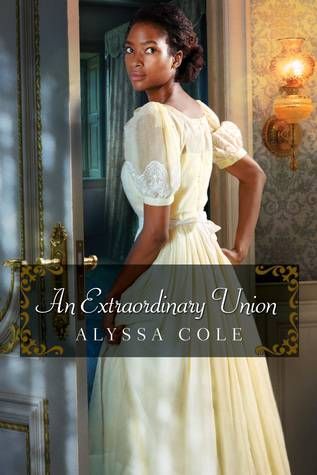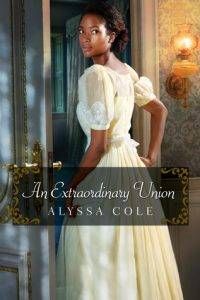 An Extraordinary Union by Alyssa Cole
The Civil War doesn't initially sound like the kind of setting that would elicit romantic feelings, but Alyssa Cole is a master. She offers powerful women restricted by circumstance and heroes caught up in conflict, but that conflict is never about realizing that other humans are people. (No slave/master romances here.)
When a Scot Ties the Knot by Tessa Dare
If you've got your eye on kilts thanks to Outlander or some other kilt-wearing hottie, Tessa Dare's rhyme-tastic title does not misrepresent itself. Shy gentlewoman Maddie doesn't want the social stress of a London Season, so she invents herself a Scottish fiancé. She sends him letters and only finds out years later than someone was actually receiving them.
Forbidden by Beverly Jenkins
Jenkins is practically a foundational writer for historical romance these days. Taking the radical notion that black people in history fell in love, Jenkins writes historical romance with HEA's. Forbidden is the story of a man who is white-passing and a woman who is not and the social stigmas (and anti-miscegenation laws) that keep them apart.
One Good Earl Deserves a Lover by Sarah MacLean
I'm a sucker for a bluestocking. Scholarly Pippa feels out of control with her impending engagement and marriage. So she approaches Cross, one of the owners of London's worst gaming hell, to help her "research."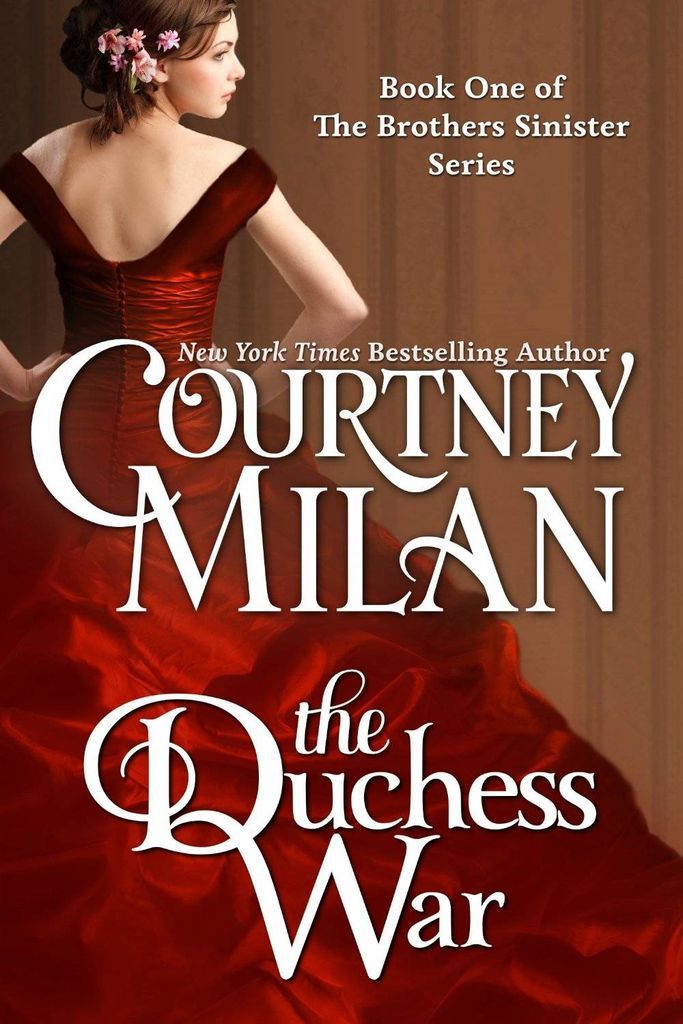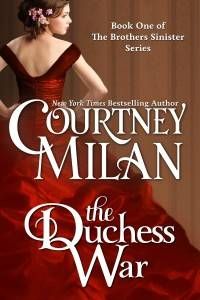 The Duchess War by Courtney Milan
Three brothers and a sister, all left-handed, find love and adventure in 1860s England. With titles like Talk Sweetly To Me and The Suffragette Scandal, and heroines who insist that their own enjoyment equal their partners, these aren't romance heroines who will trouble a modern feminist.
A Study in Scarlet Women by Sherry Thomas
This skirts the border of romance, but Thomas is a clear romance writer, with several romance series to her name. This story reimagines that Sherlock Holmes is actually Charlotte Holmes, a woman who finds it even harder to fit into society than awk Sherlock does in the originals. Thomas write Charlotte's romance with Lord Ingram with the kind of slow burn, tension-building that romance writers do so well.
Contemporary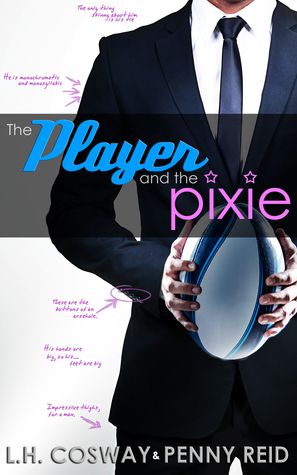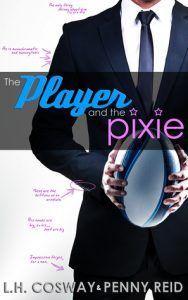 The Player and the Pixie by L.H. Cosway and Penny Reid
If you're a sports fan, and especially if you are mourning the end of the inaugural Major League Rugby season (go Seawolves!), romance is prepared. The fictional International Rugby League of Ireland team finds (or re-finds) love in this charming series. I preferred the second book, which has more more of a beta male/opposites attract, so feel free to start there!
Truth or Beard by Penny Reid
Have you been wishing for a fun small-town America romance following bearded brothers? Welp, here you go. Also, kudos to whoever is the cover artist. Zowie!
The Bollywood Bride by Sonali Dev
Bollywood "Ice Princess" Ria and her childhood friend Vikram get a shot at second-chance love, even after she made the decision to derailed their first-chance. Aunties and mental health struggles abound, as does Dev's richness of writing.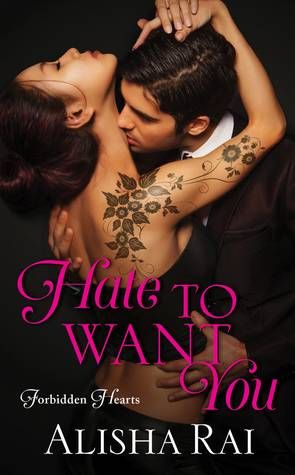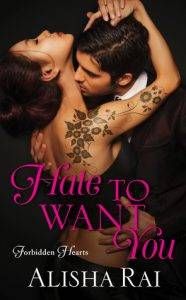 Chase Me by Tessa Bailey
Roxy is an actress working flexible jobs to make ends meet while she auditions. Louis is a lawyer to whom Roxy delivers a singing 'gram, while dressed as a giant pink bunny. Romance meet-cute setups are the best.
Hate to Want You by Alisha Rai
You never forget your first Alisha Rai. NPR agrees. Start with Livvy and Nicholas's second-chance at romance over their families' grocery store and get ready for some very hot sex positive scenes, family commitments, and Rai's expert story-handling. Seriously, pick it up.
Fantasy Romance
Wrecked by Meljean Brook
Steampunk is such a sensual aesthetic that it seems made for romance and Brook is an absolute queen at writing steampunk romance. "Wrecked" takes the snowed-in cabin trope and traps the hero and heroine inside a steampunk tank in zombie-infested Europe for this novella.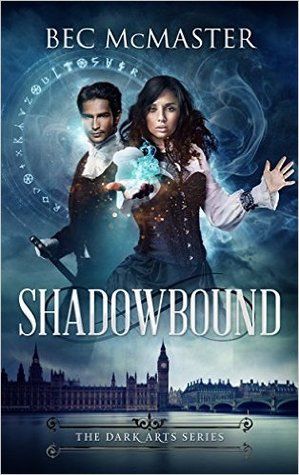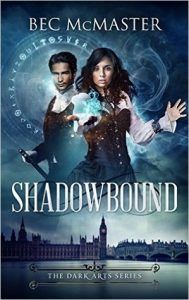 Kiss of Steel or Shadowbound by Bec McMaster
Bec McMaster is a master of fantasy romance with many flavors of fantasy on offer. Steampunk-set Kiss of Steel placed McMaster firmly in my reader heart, but if you really like Penny Dreadful's dark magician/witchy vibe, Shadowbound is perfect for you.
Soulless by Gail Carriger
While not technically a romance novel as much as a genre-breaker, Carriger relied on romance novel tropes while constructing her novel about a woman who is a soulless spinster (literally) in an 1870s alternate London with vampires and werewolves. When I finally got my husband read it, he told me, "I didn't know it was going to be funny!"
Conclusion
I have barely scratched the surface of the breadth of sub-genres to start from in romance. Do you like musicians? Librarians? Billionaires? Bikers? Cowboys or pirates or modern royalty? Enemies to lovers? Evangelical Christians? Time travel? Romance has got you covered. Smart Bitches, Trashy Books has a comprehensive website and offers a page of tags based around tropes, archetypes, and themes. Figure out what you like and then settle in for a whole lot of reading.
Oh, and come back to tell me what you love so I can read them! I'm going to pick up The Kiss Quotient soon!